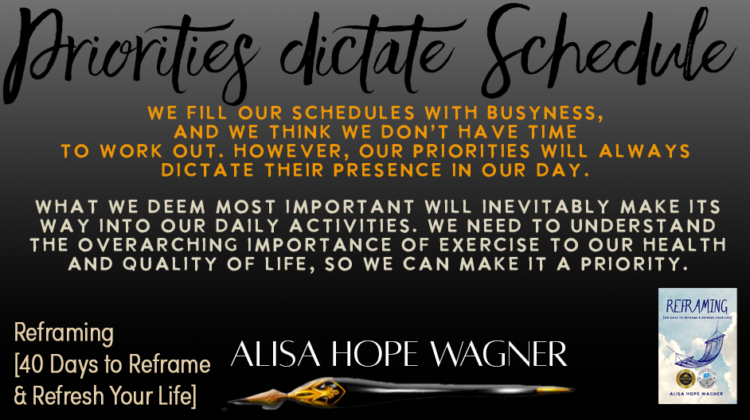 The problem is not time, it is "want to" when it comes to exercise. And that is an easy switch to flip. That doesn't automatically open time up in your schedule, I know. But perhaps you only need a shift in perspective! You are not too busy to add movement to your day…30 minutes a day will most certainly be a great way to jump into the holidays this year!
Making Exercise a Priority
Much of the western world has cultivated a sedentary lifestyle. Because of technology much of our work is done at the computer, and much of our entertainment is done in front of a screen. Advancements in technology give us both benefits and hindrances, and we must change to compensate for both. We as a society have been quick to accept the benefits of technology, but we've had trouble adjusting to the hindrances, one of which is a lack of exercise.
We don't have to milk a cow. We don't have to walk to the store. We don't have to till our own ground. Our daily exercise has been lost, which is why we have to create our own. Our bodies and souls were created to enjoy the vigors of exercise. Without it, we lack energy, stamina and mental sharpness.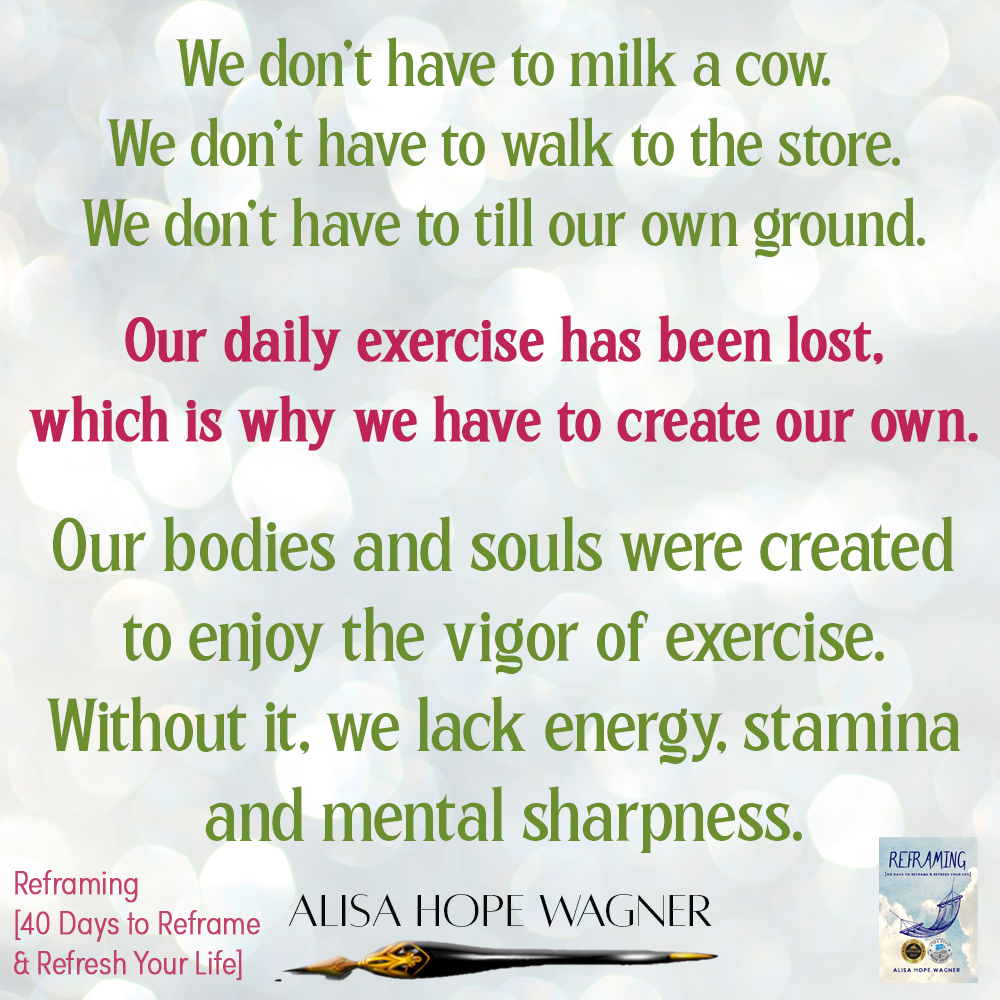 Here are 8 Tricks for You to Fit a 30 Minute Workout in Your Day
Wake up 30 Minutes Early – This is the easiest way to get your workout in and to feel good the rest of the day! Fasted exercise (working out before breakfast) can kickstart your metabolism and create a hunger for breakfast. Once you make waking up earlier a priority, your body and mind will easily adapt to this healthy habit.
Combine Your Quiet Time with Your Workout – Why not go on a walk and listen to your Bible app and pray? You can also worship the Father and let Him know how thankful you are for His blessings.
Combine your Entertainment with Your Workout – Workout while watching your favorite show! Or listen to an audiobook while riding a stationary bike. The possibilities are endless.
Pack Your Lunch and Walk the Stairs – If you work at an office, instead of going out to lunch, bring a packed lunch instead. Then grab your headphones and take a walk outside or up and down the stairs.
Find a New Hobby that Keeps You Active – Why not take up a new hobby or revisit and old one? You can go golfing, swimming, salsa dancing, fishing, cycling, kayaking–so many choices!
Don't Just Sit There And Wait. Get Moving. – Instead of sitting in the car while picking your kids up from lessons, get out and go for a walk. Or find a local mall to walk through.
Make the Park Your Personal Gym – While the kids play at the park, you can exercise, too! You can intermix some basic training exercises while keeping a watchful eye on them.
Do Your Workout in Increments – Park at the far end of the parking lot and walk longer. Walk to get the mail. Make every effort to get in 6-10 increments of exercise (3-5 minutes) a day, and you will hit your 30-minute mark.