Following God into the Cage Book Trailer
Following God into the Cage Free Kindle Ebook Promotion
Starting today, I'm doing a free ebook promotion for the second book in my Following God Series, Following God into the Cage! Why? Because I know these easy-to-read devotional books will encourage your faith and inspire you to follow God into every situations–even the scary ones! I've added interactive links to the ebooks, so you can actually get an inside look into the heart of each story.
Following God into the Cage: A MMA Devotional
Do you want to know what it feels like to be a MMA fighter? Or how your emotions want to shut down as you enter the MMA Cage to fight? Follow Alisa Hope Wagner as she pours her faith into the cage. Watch as she goes from never fighting to winning her first bout by TKO!
Watch Alisa's transformation from writer to MMA fighter! You can download the ebook book for free at Amazon for five days! Grab your book and imagine how you too can overcome all obstacles and Fight the Good Fight of the faith!
"Take hold of the eternal life to which you were called when you made your good confession in the presence of many witnesses" (1 Timothy 6.12 NIV).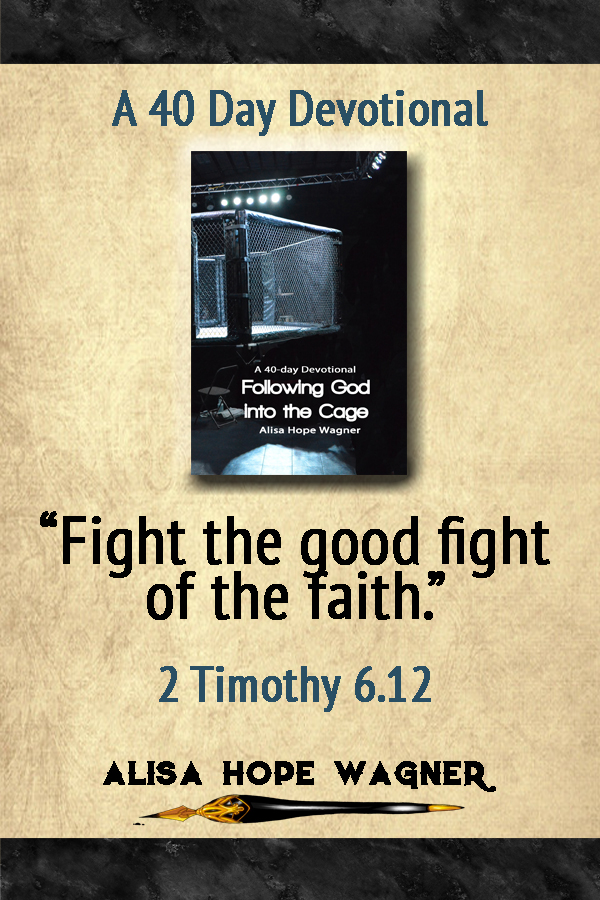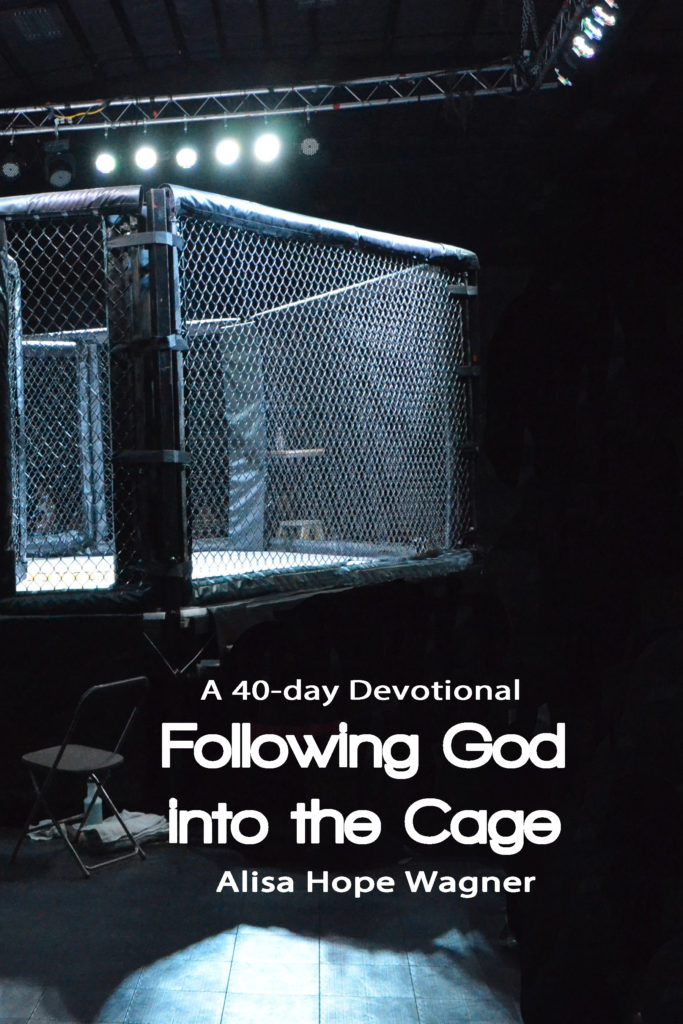 You can also purchase the other books in the series, Following God onto the Stage and Following God across the Page.