Do not store up for yourselves treasures on earth, where moths and vermin destroy, and where thieves break in and steal. But store up for yourselves treasures in heaven, where moths and vermin do not destroy, and where thieves do not break in and steal" (Matthew 6.19-20 NIV). 
Fighting for Castles
After studying Irish history and visiting Ireland for almost 2 weeks, the romance of the castle lost a little of its luster. Castles were built by the rich and powerful to protect what was theirs and to keep others out. Those who fought for and captured gain by their own effort and force spent the rest of their lives trying to keep it–isolating themselves within thick stone walls.
There is a lot written about the Irish Chieftains and the English Lords who built these fortified castles, but none of them changed history like St. Patrick. In Ireland, this man's legacy is everywhere–from his own life and the lives of the multitudes he influenced. Yet, St. Patrick never built or lived within a castle. In fact, the magnificent cathedrals in Ireland came hundreds of years after St. Patrick's death.
Influence vs. Intimacy
The Chieftains and Lords tried to exert their influence over those in their sphere of influence. They did this by using force, intelligence, fear and mystique–but there was always someone stronger, smarter, more fearsome and more appealing ready to take all that they had worked to acquire. As the lives of these powerful people are played out, loss is inevitable. What others don't take, mortality claims.
Not so for St. Patrick. In fact, he lived a life of giving rather than hoarding. He was a man known for praying hundreds of times a day. He spent 6 years of his youth as a slave and gained an intimacy with the Lord that has marked all of history (For St. Patrick's Good). The monks birthed from St. Patrick's legacy saved Roman culture by copying literature that has preserved western civilization as we know it today. Far reaching influence from a castle-less man. The effects of St. Patrick's intimacy with God is felt all over the world.

What is our Fight?
What are we fighting for? Intimacy or influence? Jesus said the Greatest Commandment is to love God and to love others (Matthew 22.34-40). Influence starts and ends with that command. It is not about building our own "castles" and fighting to keep our influence. It's about having such a deep intimacy with God through Jesus Christ that His influence pours out of us. When we fight for our relationship with God, He will fight for the rest. And what God establishes, He will protect.
The Lord will fight for you; you need only to be still" (Exodus 14.14 NIV).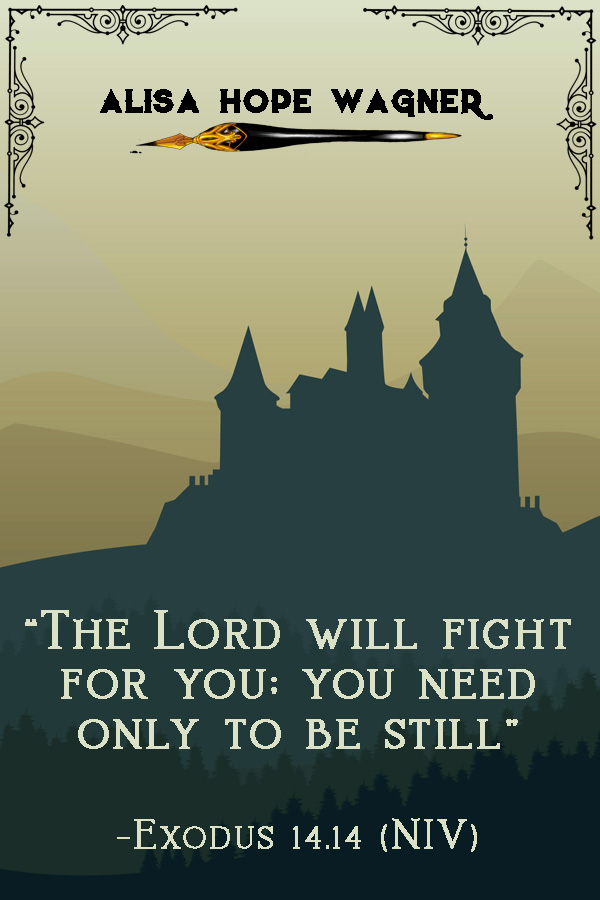 I'm currently writing Book 2 of the Violet Moon Series! You can purchase Book 1, F'lorna of Rodesh, at Amazon!
Life is more than just a song and dance. Destiny Cries Out!