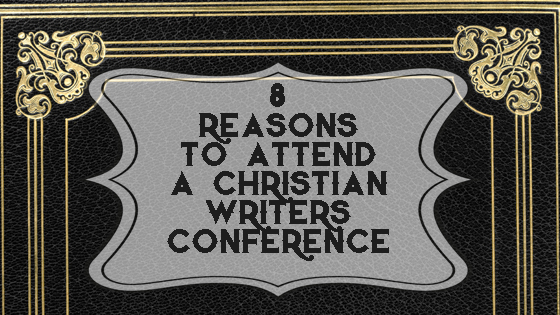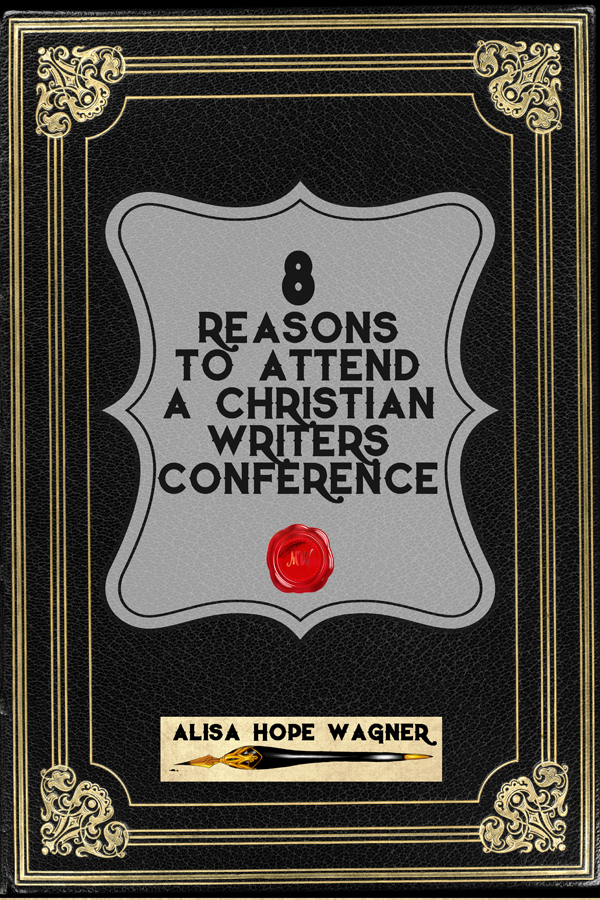 My top 8 Reason to Attend a Christian Writers Conference.
Before I dive into how attending a Christian Writers Conference can literally change the trajectory of your writing, let me be honest. Don't go unless you feel God telling you to go. This is a very simple but powerful truth. If God's not giving you the green light, there is no use spending the time, money and energy going. Never push something–even your dreams–outside of God's rest and will.
My first conference I attended was after I wrote my debut novel, Eve of Awakening, in 2006. I didn't attend another one until 2018. For some reason God closed the door to conferences for 12 years, but that didn't stop me from writing. I wrote and independently published 15 books and was traditionally published in three books during that time. I was very productive while I waited on God's timing.
Attend a Christian Writers Conference: Reason 1
Friendships and networking:
Writing is a very lonely job, especially if you live in a town that is not affluent in the writing and publishing field. Going to Christian Writers Conference will introduce you to people who feel the call to writing, as you do. You will realize that you are not alone, and it will make the burden of writing easier to bear.
Also, you will network with other writers. I compiled and edited an anthology, Get to the Margins, where many of my contributors I met at a conference. Conferences open the doors to working on projects with other writers interested in your genre. You can share expertise and experience and get involved in various writing outlets.
Finally, you will build your team at a writers conference. Do you need help with cover design, book formatting or copy editing? Or do you need guidance in marketing your work on your blog, Facebook, Pinterest, Twitter or other social media outlets? You will find the people who can help you on your writing journey when you attend a writers conference.
Attend a Christian Writers Conference: Reason 2
Writers Contests:
I submitted my Bible study, Following God onto the Stage, into the Blue Ridge Mountain Christian Writers Conference for 2018 and it was a finalist for the Selah Awards. This was affirming to me because this book is unique–combining bodybuilding with the Bible study. Sometimes writing by faith can be a little scary because God's ways are not our ways (Isaiah 55.8-9). This award acknowledgment confirmed that I was on the right track.
Also, getting named in a writing competition gives your writing and your faith a little boost. I know that after writing faithfully for 12 years in accordance to God's will, it was nice for my work to be acknowledged by peers and readers. God probably knew I needed a little cheer from the crowds encouraging me to continue running my race well.
Additionally, writing competitions spread the word about your books. My Young Adult Fantasy Fiction novel, F'lorna of Rodesh, was just named a finalist for the 2019 Selah Awards. This has created a buzz for this story. I have a few schools teaching my book, so the nomination adds a little excitement for my readers, as well.
Finally, I expanded my writing repertoire by compiling and editing a devotional anthology, Granola Bar Devotionals: Spiritual Nourishment on the Go, with proceeds going to Africa Missions. This was a lot of work and a huge step of faith for me. But it has blessed many people–writers, missionaries and the poor. Though I didn't get paid for it, I gained something better — experience. This anthology is also a Selah finalist for anthology. Just another reminder that God sees my work and He is pleased.
Attend a Christian Writers Conference: Reason 3
Pitching to Agents, Editors and Publishers:
This is not my favorite subject, but it is necessary. If you want to seek traditional publication for your work, attending a writing conference is important. You will have to convince the powers that be (agents, editors and publishers) to get involved in your work. The best way to go into these pitching sessions is with a heart of humility. Very rarely will a new writer with no platform get picked up, but you will learn. The people to whom you are pitching are usually great at giving you advice and offering encouragement.
Go into your pitching sessions with a humble heart and open ears. Be there to learn more than persuade. Don't carry the weight of your expectations, but rest in God's will and timing. God is the ultimate Door-Opener. What He opens no one can shut (Revelation 3.8). So just trust the process and get ready to experience a lot of rejection. This rejection should not be taken personally. God will provide the perfect connection, but it will take a lot of "No's" before you find that one "Yes."
Attend a Christian Writers Conference: Reason 4
A Time to Learn and Grow:
Attending a writers conference is like miracle grow for writers. There are so many classes to choose from and so much to discover. I came back from my 2018 conferences with an arsenal of new knowledge and expertise to make my writing and books that much better! I took classes with renown writers who gave me such insight on how to transform my stories into page-turners. I took classes with social media experts who confirmed the trends that I had been seeing online. I also took classes with Christian leaders who spoke the true heart of Christian writing: to share God's heart with others.
Many fields of study require Continuing Education Classes, and writing is no different. Attending Christian Writers is an awesome way to get a bunch of continuing education classes for your writing journey. However, even if you can't attend writing conferences for a season, trust that God will bring resources your way to grow your writing. Plus, the best way to learn is to do. Keep writing no matter what.
Attend a Christian Writers Conference: Reason 5
Expand your Platform:
There is only so much you can write on your blog. I desperately needed more outlets for my writing beyond myself. I found several great avenues to which I could submit my writing at conferences. I have contributed my writing to the Christian Broadcasting Network, Faith and Fitness and Realm Makers since 2018. This was a great step for me because I have painstakingly spent years sending articles to different online and print magazines without response. It makes a difference when you look them in the eyeballs and shake their hands. They will remember your face when they see your submission.
Not only have I been able to broaden my platform by attending Christian Writers Conferences, I've been able to help other writers expand their platforms. You will soon discover that the writing journey requires you to help others on their way too. I've shared writers' posts on my blogs. I've also done book reviews on my blog. I've shared writers' words with all the people on my social media outlets. I do this not because I expect anything in return, but I want to be a cheerleader for others as they have been for me.
Attend a Christian Writers Conference: Reason 6
Get signed books:
I know this may seem minor, but I love collecting signed books! I like to read several books of writers I know will be at the conference, so I can get them signed when I'm there. If I am taking a class or having a meeting with anyone who has a book, I make sure to buy a copy for him or her to sign. I can either keep these books or give them away as gifts. The more I read, the more I grow as a writer. Plus, I can't live my writing journey thinking it's all about me. It's not. It's about serving others and encouraging them. If I stay others-focused, I can trust that God will take care of my own needs and desires.
"Give, and you will receive. Your gift will return to you in full—pressed down, shaken together to make room for more, running over, and poured into your lap. The amount you give will determine the amount you get back" (Luke 6.38 NLT). 
Attend a Christian Writers Conference: Reason 7
Give back:
I was able to teach at a local writers' conference in my own city. After attending classes and learning at conferences, it felt nice to share my knowledge and experience. I lectured at Texas A & M University — Corpus Christi on the importance of the Character Arc in a Story. You can watch my lecture on my blog. Also, you can read my two articles that will not only help you create a character arc in your stories, but in your life!
Biblical Character Arcs: Discovering Your Purpose
6 Steps to Creating a Character Arc in Your Story
Attend a Christian Writers Conference: Reason 8
Grow your Relationship with Christ:
And this is the most important reason to go to a Christian Writers Conference. It is a great way to grow in your intimacy with Jesus! There's nothing like making your writing and heart vulnerable to others to motivate you to cling onto Jesus. Only He will never let you down. Only He accepts you no matter what! Only Jesus sees the absolute best version of you, and He wants to motivate you to walk in that image! Paul said it correctly that at the end of the day–no matter what happens–to know Christ is infinitely better than anything else. No book deal, award or platform could ever come close to the joy we have in Jesus!
"Grow in your relationship with God Yes, everything else is worthless when compared with the infinite value of knowing Christ Jesus my Lord. For his sake I have discarded everything else, counting it all as garbage, so that I could gain Christ" (Philippians 3.8 NLT).