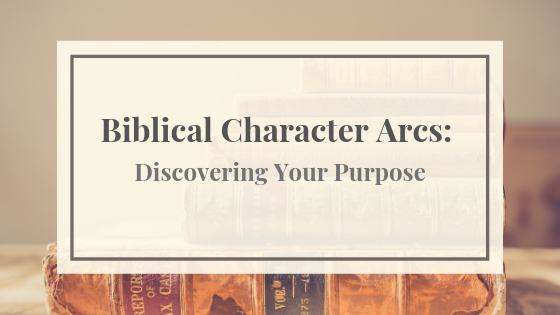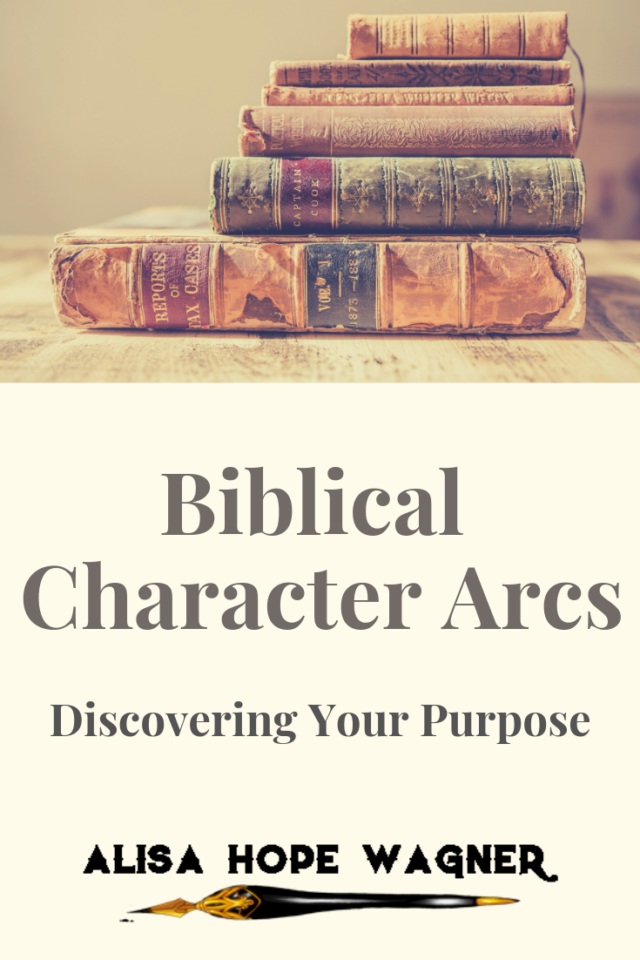 Discovering Your Purpose with Character Arcs
Discovering the reason why you are here on this earth, why you are here in this time and why you are here according to your design does not have to be difficult. God has placed intrinsic value in you, and He has set your destiny in the distance. Then He allows obstacles to riddle your path, which creates tension. He does all of this to transform you into the image of Jesus (Ephesians 5.1-2).
Trust God
Dive into that tension
Overcome your obstacles
Reach your destiny
Be transformed
Discover the Character Arc
A character arc is the inner change of a character within the story. The Bible is filled with character arcs because God is in the business of changing lives. This earth is like a womb, and we have about 70 years (give or take a few) to become the people we will be for eternity. Though, a character will not grow willingly. Why? Because growth hurts.
Let me give you an example from a bodybuilder's perspective. A bodybuilder knows that the only way to get stronger is through muscle tension, muscle damage and muscle growth. If he wants to win the competition, he will have to suffer (Romans 5.3-5). Yet, if he goes to the gym and does not lift weights, his growth will remain stagnant and then decline.
So how does God get us to willingly go through struggles in order to transform us? He gives us promises. He places these promises at the foot of His throne, and we overcome all obstacles to achieve them. We, in essence, become more like Christ. Between the time of receiving our promises and achieving our promises, the character arc transpires. These promises become our destiny.
Character Arc Examples from the Bible
Esther is a girl. Her destiny is to be queen. Externally, she is crowned queen. Internally, however, she is still just a girl. She must confront evil Haman to save her people from genocide. She risks her life. She saves her people. She has now become a queen inside and out. The Book of Esther
David is a shepherd boy. He is anointed king. He is not crowned, forcing him to have faith in God's Word alone. He must trust God and resist the urge to take matters into his own hands. He hides in caves. He runs from death. He submits. He is finally crowned king because He becomes a man after God's heart. He is now a king inside and outside. 1 & 2 Samuel

.

Joseph is a boy. He is promised great power. He brags in a childish manner. He is thrown into a pit. He becomes a slave. He learns to run a household. He is thrown into jail. He learns to run a prison. He is thrown into second command next to Pharaoh. He runs the most powerful nation in history. He now has the character to handle power. Genesis 37.
These are all positive character arcs. Each person is stronger by the end of the story, but they had to overcome evil forces and the evil within them.
Be sure to also read:
Writing Character Arcs in Fiction?
The Character arc is at the heart of fiction. Readers want to see your characters transform. Here are the 6 steps to create a character arc in your fiction writing.
Give your character a purpose (internal).
Set a goal for that character to achieve far away from the character (external).
Put obstacles between the character in her or his goal.
Allow those obstacles to create tension.
As your character overcomes each obstacle, they will begin to change.
When your character finally achieves the goal, she or he will be transformed.
Are Discovering Your Character Arc?
You also have a story. God has given you promises. What are they? What are the obstacles in your way? How have you changed since you started chasing your destiny? Answer the 6 questions.
What is your purpose?
What goal do you want to achieve?
What are the obstacles confronting you?
Is there tension in your life. If the answer is yes, that's a good thing.
How are you slowly changing to overcome each obstacle?
Will you be transformed when you finally achieve your goals?
Read Alisa's Onoma Series, and you will experience the transformation of many characters. You will see first hand what happens to people when God gets a hold of their life. Buy the first book in the series, Eve of Awakening, from Amazon.