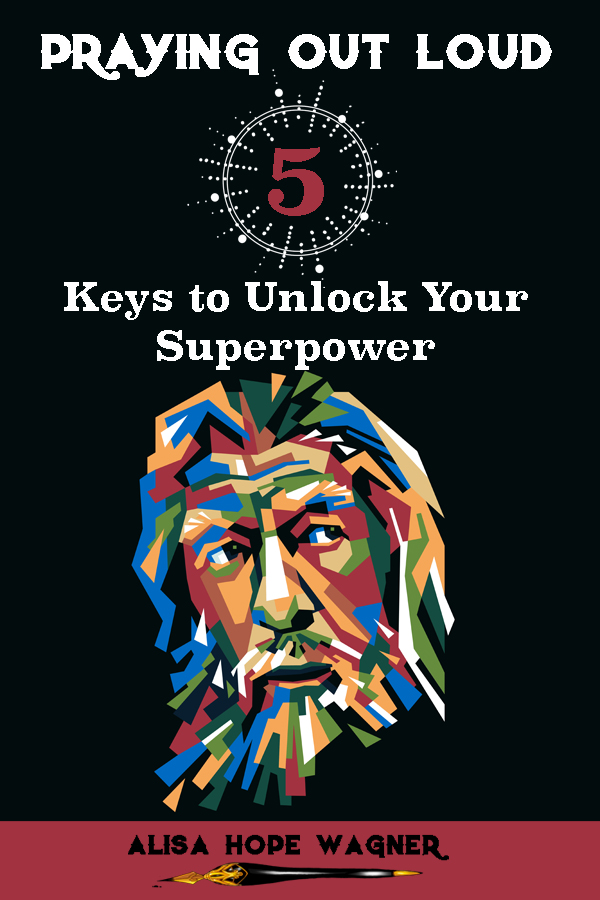 Praying Out Loud is Your Superpower
The Holy Spirit has been impressing on me to pray out loud. I feel its importance. Praying out loud is a power I need to tap into. When I asked God about it, He gave me an image of Gandalf from Lord of the Rings. I saw Gandalf speaking his words out lout to change the circumstances around him. Gandalf used his words for good to fight evil. But he had to cast them into the situation. Like Gandalf, we too can project our prayers into areas of faith. 
"Faith shows the reality of what we hope for; it is the evidence of things we cannot see" (Hebrews 11.1 NLT).
Praying Out Loud by Faith
I have many areas of faith, and I want to see my circumstances changed. I want to fight evil and be a voice of good to the world around me. My words can create supernatural events that point to Jesus. Praying out loud is a declaration of faith to myself and the world. I know my faith can move mountains because God's Word says so (Matthew 17.20). I want to wield my Superpower to move the obstacles trying to block God's Promises. Praying out loud helps us to tangibly hear our declarations, so our faith will be boosted.
"So then faith comes by hearing, and hearing by the word of God" (Romans 10.17 NKJV).
5 Keys to Using Your Superpower by Praying Out Loud
Praying out loud has drastically transformed my prayer life. Before I sometimes prayed passively in my heart. Now I pray out loud like I am in a courtroom standing before the Judge. I know that the Judge has all the power, authority and resources in the universe. I want to fill His throne room with words of faith and belief. I know my words are my superpower that can shape my circumstances. I see God's promises in the supernatural by faith, and I use my words like tethers to pull them into the natural.
"You can pray for anything, and if you have faith, you will receive it" (Matthew 21.22 NLT). 

Key 1 to Unlock Your Superpower: Praying Out Loud in the Spirit
We must see ourselves as the righteousness of God through Jesus Christ. Our prayers won't be heard based on our own merit. They are heard based on Jesus alone. We magnify Jesus' perfection, so our flaws diminish. We can come boldly to the throne of God because of Jesus' Finished Work on the Cross (Hebrews 4.16). We are seated with Christ at the right hand of God (Ephesians 2.6 & Colossians 3.1). Our words have power because they are covered by the redeeming Blood of Jesus Christ. When we pray out loud, we are God's mouthpiece to the world.
"Pray in the Spirit at all times and on every occasion. Stay alert and be persistent in your prayers for all believers everywhere" (Ephesians 6.18 NLT).
Key 2 to Unlock Your Superpower: Praying Out Loud in Jesus' Name
Jesus is the most powerful name in all the universe (Philippians 2.9-11). The enemy must bow to that Name. The enemies in your life and circumstances are weakened and destroyed by that Name. We can pray the name of Jesus out loud into all situations. It is only by the name of Jesus that heaven can hear our prayers. All our words hinge on His Name. Praying out loud in the name of Jesus adds the seal of God onto our words They will be received!
"You can ask for anything in my name, and I will do it, so that the Son can bring glory to the Father. Yes, ask me for anything in my name, and I will do it" (John 14.13-14 NLT). 
Key 3 to Unlock Your Superpower: Praying Out Loud for God's Promises
We must first know God's promises before we pray them out loud. We don't have to be confused about what to pray for. The Bible is full of God's promises for all areas of our life. When we ask God for His Kingdom Plan, we can pray that plan back to Him. And when the obstacles try to prevent God's plan from coming to fruition, we can pray out loud believing for a miracle. God loves to show His glory in our lives, and He does this by defying all odds. Nothing for God is impossible (Matthew 19.26).
"For all of God's promises have been fulfilled in Christ with a resounding 'Yes!' And through Christ, our 'Amen' (which means 'Yes') ascends to God for his glory" (2 Corinthians 1.20 NLT).
Key 4 to Unlock Your Superpower: Praying Out Loud with Detail 
God is in the details. When we are believing by faith, the details of His Promises will boost our faith. We can pray out loud very specifically about what we are believing for. God loves us and designed us as a one-of-a-kind masterpiece (Ephesians 2.10). We each have our own unique take on the world. Our specific prayers spoken out loud show God that we value how He created us. They also are a sign that we are invested in what He is doing in our lives.
"And since we know he hears us when we make our requests, we also know that he will give us what we ask for" (1 John 5.15 NLT).
Key 5 To Unlock Your Superpower: Praying Loud by Faith
Words are meaningless unless we truly believe them. Many times, we are believing in promises that seem dead in the natural. We must choose to believe by faith not sight (2 Corinthians 5.7). When we pray out loud, we are putting action into our belief. We are telling God and the world that we believe God is stronger than our situation. His promises are already set in stone. Praying out loud is a superpower that helps us wield God's authority in our lives. Our words dipped in belief will change the world around us.
"And it is impossible to please God without faith. Anyone who wants to come to him must believe that God exists and that he rewards those who sincerely seek him" (Hebrews 11.6 NLT).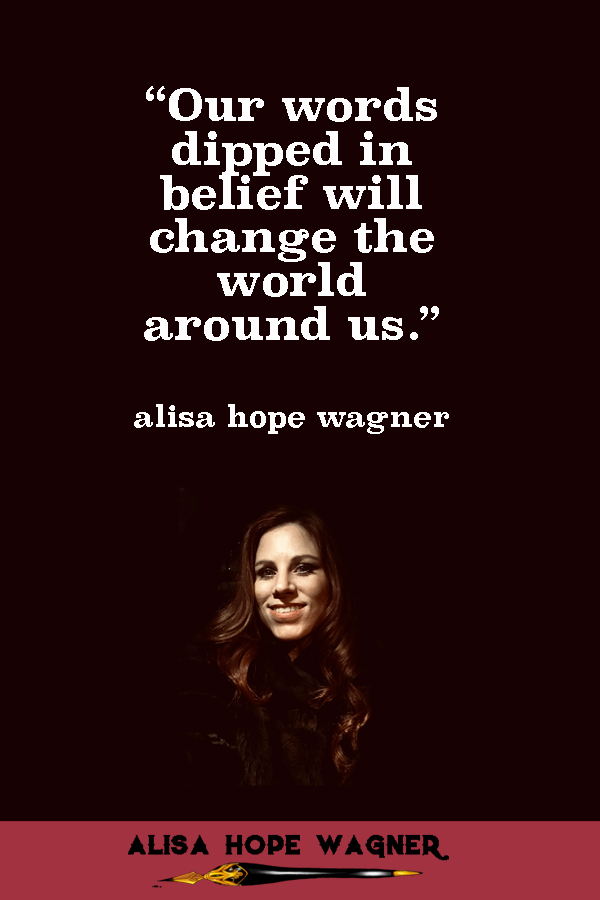 You can also read Alisa's other articles about faith and prayer: 7 Ways to Get a Mustard Seed of Faith & 6 Steps to Pray the Lord's Way
If you would like to read more to boost your faith, purchase Alisa Hope Wagner's book, Our 6 His 7: Transformed by Sabbath Rest.