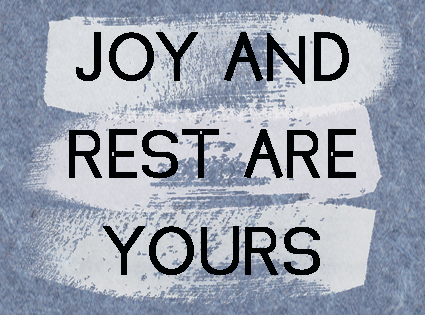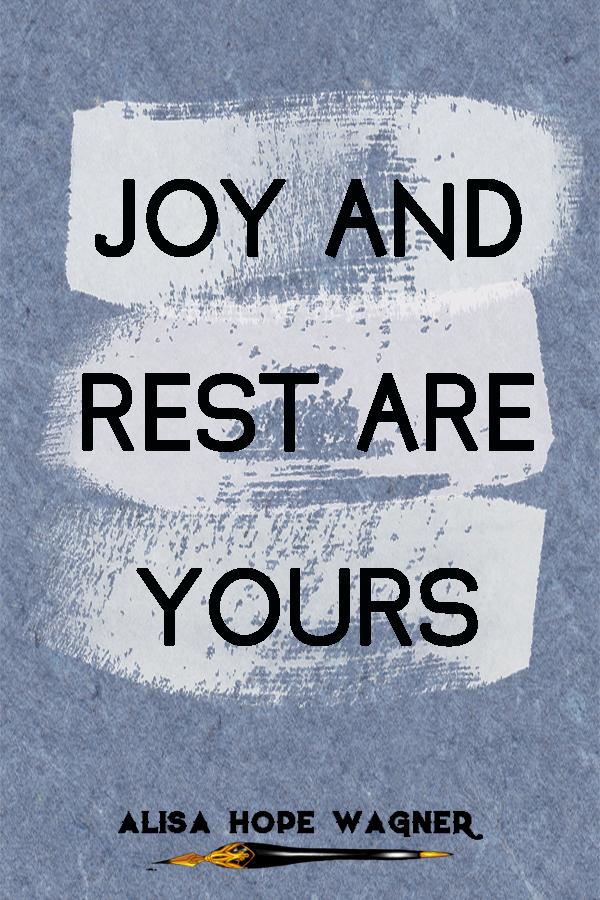 The Bible says "…there is a special rest still waiting for the people of God" (Hebrews 4.9 NLT) and that we can "Always be full of joy in the Lord" (Philippians 4.4 NLT). Although this joy and rest can happen instantly by the grace of God, many times we will have to "do our best to enter that rest" (Hebrews 4.11 NLT). There are three mains ways we can enter God's rest where the joy of the Lord can be found.
First, we can obey God's parameters for our lives (Deuteronomy 28.1 NIV). These safety guidelines that encompass our peace and joy can be found in two ways. One way to find these peace-parameters for our lives is through God's Word. We obey the commands that God has set out for us in the 10 commandments (Exodus 20.1-17 NIV). This will be the simplest way to stay in God's peace. The other way is to follow the Holy Spirit's lead in our lives. God sees what we don't see and knows what we can't comprehend, and He has the best path laid out for our peace and joy. We can't compare our parameters with others. The people around us have different designs and purposes for their lives, and we can trust God only has the highest intentions for the parameters He has set for us individually (Psalm 23.3 NIV).
Second, we must watch our self-talk. Do our words and thoughts line up with God's amazing and wonderful thoughts about us (Psalm 139.17 NIV)? Through Jesus Christ, God sees us a perfect and righteous. When we speak words and believe thoughts that don't line up with that truth, we tear down what Jesus died to build up. Be aggressive about capturing every thought and submitting it to Christ (2 Corinthians 10.5 NIV). This doesn't mean we are in denial about our weaknesses; however, it does mean we are hopeful that even in our imperfection, God only sees the best and that one day we will walk fully in that best. God forgives us of our sins and desires us to see who we are in Christ. Once we see our true identity in Christ, our actions will line up with our full belief that we are who God says we are (Colossians 3.1-4 NIV).
Third, sometimes we will have to fight to get into that rest (Hebrews 4.11 NIV). It may take fifteen minutes, fifteen hours, fifteen days or longer depending on our wounds, circumstances and other spiritual forces. If we have grown accustomed to a certain lack of peace and joy in an area of our lives, transforming that negative habit will take our best efforts. But we cannot give up. Our peace and joy are found on the other side of that struggle. Jesus died to give us the victory, and no forces can stop us from claiming God's peace and joy (1 Corinthians 15.57 NIV). Wrestle through with prayer, read Bible verses, talk to godly friends, pray in tongues, consume Christian resources, take communion, anoint yourself with oil, blow a shofar and rebuke the enemy's stronghold over your life. Keep fighting until you have the overflowing joy and the supernatural peace of the Lord that is yours through the Finished Work of the Cross.
There is rest for you (Matthew 11.28 NIV). There is joy for you. Money, things, security, entertainment and people cannot give you the true peace and joy that only God can offer. The things of the world may distract you for the moment, but only Jesus can give you full, true and lasting peace and joy that no circumstance can take away (John 14.27 NIV). Once you find this place of peace and joy with the Lord, you can enter it at any time, and fill up with all the goodness of God available to you. All you have to do is obey, believe, seek and fight for the rest of God waiting for you to enter and experience complete joy (John 17.13 NIV).
Be blessed, Loved Ones.
Listen to the Podcast for this meditation.
If you want more information about gaining access to the joy and rest of the Lord, read Alisa's book, Our 6 His 7: Transformed by Sabbath Rest.