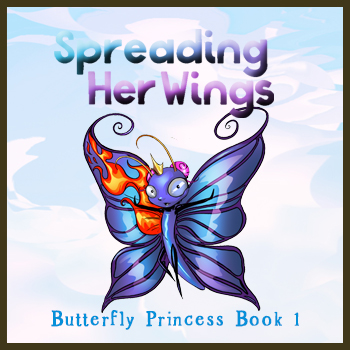 Laia, the Butterfly Princess
Spreading Her Wings: Butterfly Princess Book 1 is out! Award-winning author, Alisa Hope Wagner, ignites the imagination of young readers and reminds them that they have been beautifully and wonderfully made by a Creator who adores them! And award-winning illustrator, Albert Morales, wows readers again with his whimsical and powerful illustrations.
You can purchase Spreading Her Wings on Amazon for your children, grandchildren, patients, students and as a gift to the ones you love!  If you know of a child who has been marked by life (birth marks and/or other physical differences) or by life (burns, scars, illness), you will want to get them this encouraging book. So they too can spread their wings and fly into the world with joy and purpose.
Spreading Her Wings, Butterfly Princess Book 1
Follow Laia on her adventures as she finds knew friends in Making Her Way: Butterfly Princess Book 2 releasing in the winter of 2020.
Spreading Her Wings: Butterfly Princess Book 1 Official Trailer