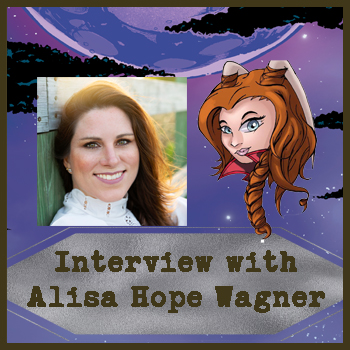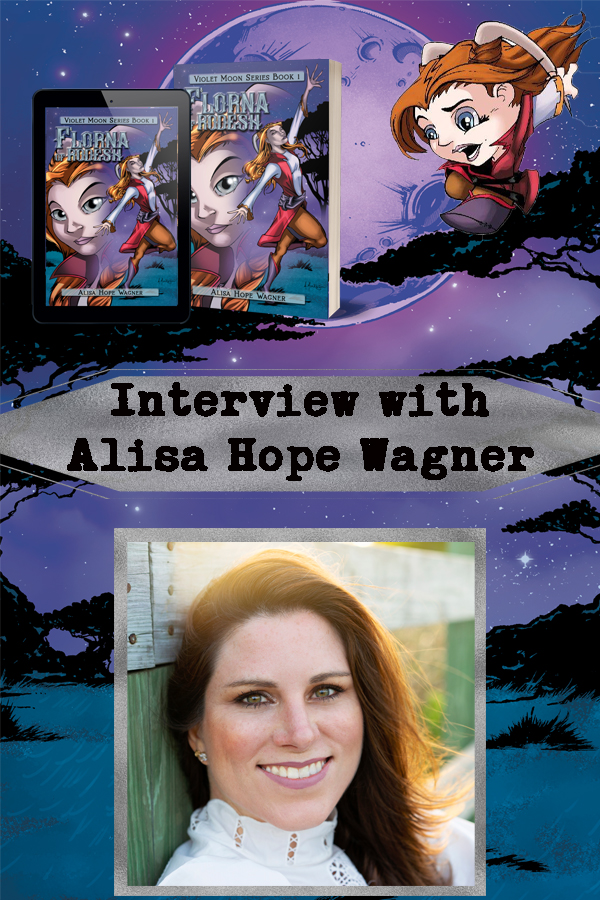 You have written a number of books over the years, and it really feels like you found one aspect of your calling. Do you have a particular favorite book that you've written thus far?
All my books are so special to me, like each of my children. But they do each have unique qualities that I cherish. For example, with F'lorna of Rodesh, I enjoyed the imaginative world building I was able to do in order to create the world of Rodesh. It is a beautiful, organic world with 6 colored moons, large Achion trees and shifting landscapes.
Do you recall your initial thoughts as you first started your writing career?
My first thoughts were, "Wow! This is really hard!"
In relation to your previous published works, what led you to want to write a young adult fantasy fiction series?
I wanted to write a story that my little sister, daughter and nieces could read that was a beautiful yet safe place to allow their imaginations to run free. I also wanted to take the elements of faith that we so take for granted and breathe a renewed awe and vigor into them.
What were your first thoughts when developing F'lorna of Rodesh?
In fantasy fiction, the world becomes like its own character. The planet of Rodesh is different from our own, so I had to learn about Rodesh's characteristics and qualities. For example, Rodesh has 6 colored moons that each stay in the sky for 7 years. The planet also has no salt water, so its Great Expanse (ocean) is fresh water.
Was there some hesitation or changes that needed to be made with the characters or the series as a whole as you were developing concepts?
I try not to over outline my story because I too want to be surprised by the characters, the events and the characters' responses to those events. So the story does develop before my eyes. With that said, I do have to go back to previous chapters and streamline them to the future occurrences. Adding illustrations to the book also created a few more changes because I am bringing another visionary on board. But working with an illustrator was definitely a creative and fun process that I enjoyed, and I am looking forward to doing again.
In F'lorna of Rodesh there is a good amount of exploration with the characters and experiences. Can you touch a bit on this, and how some of this may have translated from personal experiences to the page?
F'lorna and her friends are at that age (14 years old) where they want to claim independence and take on more responsibility. One of the main events in the book is when the small group of friends must use their talents together in order to take a journey and procure what their village desperately needs.  This is their first opportunity to prove themselves as Novice Elders of their village, and it is a time when they can develop old friendships and make new ones.
I believe all young adults can identify with wanting to step out on their own and make their mark on the world outside of their parents and other authority figures. I think that is what our kids need today–freedom and responsibility to grow, change and make an impact on the community around them.
What really makes the hero or heroine more rounded to the readers is their flaws. Without giving too much away, can you explore one of your character's qualities and flaws?
F'lorna's father is loving and tender, and he is not overbearing, allowing his daughter to make her own decisions and to feel the brunt of the difficulties of life. However, he does give people the benefit of the doubt to a fault. He's an idealist and believes everyone has amiable motives, which can cause him to overlook reactions that will harm his family and village.
The second book of the series begins production in February. Is there anything you can share with us now? Or is super top secret?
I am introducing a new group of Rodeshians, the Lake-keepers, whom F'lorna will accidentally "fall" into. I struggled with understanding this group's culture and history until I began reading about the pre-Christian Celtic people. These people had warring tribes, no written language and no concept of God. The Lake-keepers will resemble the Celtic people just before the fall of the Roman Empire when St. Patrick was called to minister to them.
As a whole where do you see the story going or where would you like it to go?
F'lorna's story is called the Violet Moon Series. The first book opens during the first year of the Violet Moon and will end at its final year, sever years later. F'lorna is 14 when the series begins, so it will end as she turns 21. I like these years because they are so important to a person's life when they can either allow themselves to be distracted or move in a direction of purpose.
I want to inspire young people to live these years to the fullest, accomplishing all that God has created them to achieve.  Yes, it will be hard and there will be hardships, but they can overcome with imagination, tenacity and supernatural favor.
And lastly , you seem to have a good balance with FAITH, FAMILY, FRIENDS, and your CAREER. Are there any other creative projects you would like to venture in? And what advice can you offer other creatives with your experiences as an author?
My husband and I envision living on a sailboat and traversing the waters around the world. Whether we do that 1 year from now or 10 years from now is unknown, but I can see myself writing my stories from a sailboat cabin after a swim in the sea.
I would tell other creative people that yes, sometimes we have to create things that put food on the table and pay the bills. But I would also emphasize creating things that are birthed from our own imagination regardless of payment or acclaim. Personal expression can be more difficult and intimidating than doing what's already been done, but the reward of personal growth and expression are more valuable because they are one of a kind and truly our own.
Blue Ridge Mountain Christian Writers Conference has just announced that F'lorna of Rodesh is a Selah Award Finalist! You can buy F'lorna of Rodesh on Amazon and begin the Violet Moon Series today! You can read an interview with the illustrator of F'lorna of Rodesh at Interview with Albert Morales.
"Life is more than simply song and dance. Destiny cries out!"