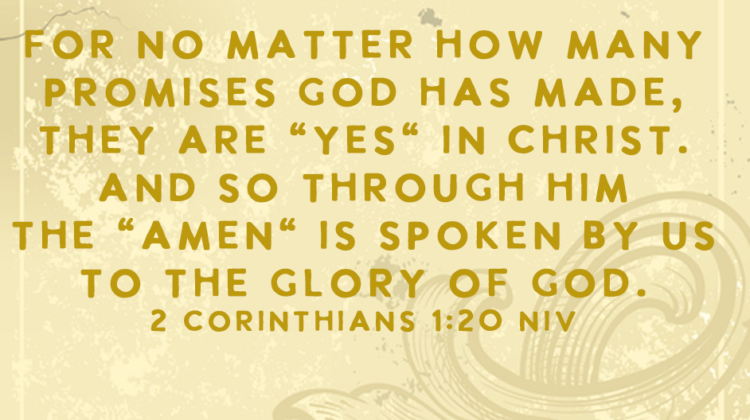 Today's Devotional:
Don't fall into the trap of thinking you have to earn or deserve God's promises. Yes, God uses His promises for our lives to grow and mature us, but in the end, we will attain God's promises because of His love and favor alone.
For no matter how many promises God has made, they are "Yes" in Christ. And so through him the "Amen" is spoken by us to the glory of God.
2 Corinthians 1:20 NIV
If you want to do this group or individual study click here to check out Why Jesus: A 50 Day Holy Spirit Experience.