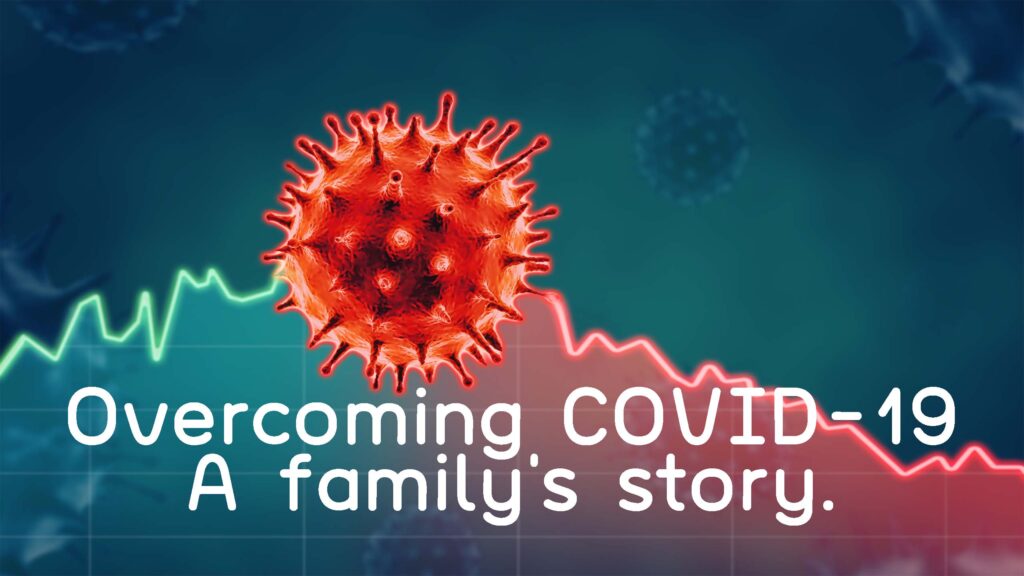 It feels awesome to be on the other side of this pandemic in my personal life. I'm sharing a video with my readers today about my family's experience with COVID-19. I will be donating blood with my COVID immunities to help those who are still living in fear.
I will continue praying God fills each of us with His strength and healing.
Nothing surprises God. He is exposing and rooting out evil during this season of unrest. This is the time for us to look to Him and not to the world and to be still and wait on Him with prayer and fasting.
When in surgery, the world fades as the doctor is able to do the work of correction. Our country is currently in a spiritual surgery. The world must fade as we keep our eyes focused on Him. The time of healing and peace will come swiftly, but we need to be still and wait on His hand.
I hope that my words encourage you.
We are collecting devotionals for our award-winning devotional series.  If you have a God story about this time, please check out our website: enLIVEn Devotionals. The following is our Call for Submissions.
Dear Contributing Writer,
COVID-19 is shifting the world as we know it, but those in Christ stand firm in faith. We know that ALL things will work out for good to those who love Him (Romans 8.28). We at enLIVEn Devotionals will not stand silent during this time of need. We are determined to use our words to not only spread a spirit of faith over fear, but we also want support the people affected by the crisis most—those already living in poverty.
To that end, enLIVEn Devotionals is working toward publishing a new devotional book this summer with a two-part initiative to overcome fear with faith and to fight the additional financial strain created by the Coronavirus Pandemic. First, proceeds will go to the Salvation Army, as we align ourselves with Candace Candace Cameron Bure's passion to serve the most vulnerable. Second, we want to spread the spirit of faith to the nations with real-life stories of people overcoming fear and finding victory in faith.
We hope you will join us by donating your words, time and prayers to our initiative. Please spread the word to family and friends who have a touching, valuable and/or empowering faith-experience to share during this time of uncertainty. Your overcoming stories will encourage others in their own struggle, igniting a move of victory over fear to our readers.
We hope that you will join us in our fight against fear and poverty.
Resting in Him,
Alisa and Holly
enLIVEn Devotionals is an award-winning writing ministry. You can find our books on Amazon.
Please contact us for more details or if you have any questions. E-contracts will be sent to all the writers whose submission is accepted.
Alisa Hope Wagner: alisahopewagner@yahoo.com
Holly Smith: chrishollysmith@msn.com
"And they overcame him because of the blood of the Lamb and because of the word of their testimony, and they did not love their life even when faced with death."
– Revelation 12.11 (NASB)