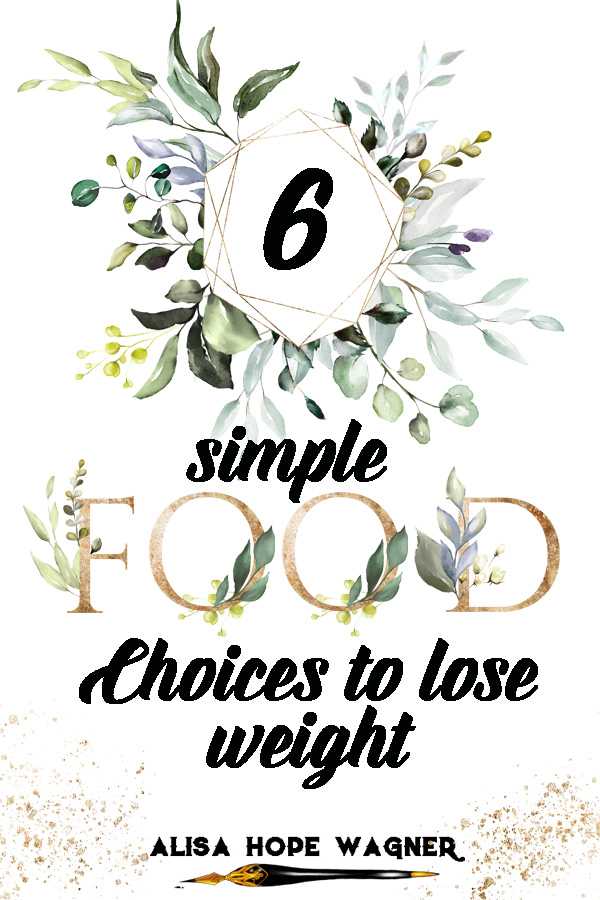 Instead of always struggling to lose weight, you can make these 6 simples choices everyday and maintain your desired weight for life.
We always see those people who never seem to gain weight. We wonder what they are doing to keep the weight off. Do they have some sort of superpower that we don't? Is there a secret they are hiding from us? The answer is no. These people who maintain a healthy weight incorporate these 6 simple food choices into their diets. These choices will not only help you to lose weight, but they will help them keep the weight off with a healthy lifestyle.
1: Lose weight by replacing breads with veggies.
Bread consumption should be saved for a slice of wonderful, handmade bread that's worth the calories. Processed breads are not worth your time. Instead of having toast with your eggs, replace it with grilled veggies. Instead of having a bun on your sandwich, replace it with a lettuce wrap. Instead of having rice with chicken curry, replace it with steamed broccoli. And instead of having egg noodles with beef stroganoff, replace the pasta with roasted Brussels sprouts. Replace your breads and carbs with veggies and you will lose weight.
2. Lose weight by replacing sweets with fruit.
We all like desserts. But eating sweets every day will add on the weight. Instead of high sugar processed sweets, always have fruit ready to be washed and eaten. Apples are very sweet and filling. Berries are chock-full of vitamins. Oranges are awesome when you feel under the weather. And grapes are great to snack on while watching a movie. Replace your sweets with fruit and you will drop the weight.
3. Lose weight by replacing  sodas with water.
People today are chronically dehydrated. Our bodies are crying out for water, but we confuse the signal for thirst with hunger. We would lose weight if we simply drank the recommended 8 glasses of water a day instead of sodas and other high sugar drinks. Replacing sodas with water (or unsweet flavored water or tea) will help you lose weight and stay healthy.
4. Lose weight by replacing junk food with healthy snacks.
It is hard to concentrate when we are hungry. We may be tempted to grab a processed snack on the go. Instead, we can begin to find healthy snacks to replace those unhealthy, processed snacks. You can keep a bag of lightly salted almonds handy. Or you can have cubed or string cheese waiting in the refrigerator. Carrots and humus are a filling snack that will quickly alleviate hunger pains. Replace junk food with healthy snacks and the weight will come off.
5. Lose weight by replacing sauces/dressing on your food to sauces/dressing on the side.
Sometimes a salad will come to your table overflowing with dressing. We become used to tasting only ranch, honey mustard or blue cheese. But the veggies in the salad are what taste great! Ask for the salad dressing on the side. Same goes with sauces. Sauces allow a plain piece of meat to have some flavor, but it doesn't need to overflow. Ask for sauces on the side too, so you can control how much you put on. A little goes a long way, and you will lose weight by bringing sauces and dressings to a minimum.
6. Lose weight by replacing pastries with dark chocolate.
When your body is craving a pastry, it is best to skip the donuts, pies and cakes. Just have dark chocolate without the other carbs and fats that desserts usually contain. Keep dark chocolate in the fridge when your cravings get the better of you. Dark chocolate also has antioxidants and other healthy benefits. Eating it in moderation will help you avoid calorie dense desserts, so you can lose weight.
If you want a foundation for healthy living, read Alisa Hope Wagner's book, Fearlessly Fit. Also, if you need an at home work out program that incorporates cardio calisthenics and weightlifting, buy her book, Fearlessly Fit at Home.