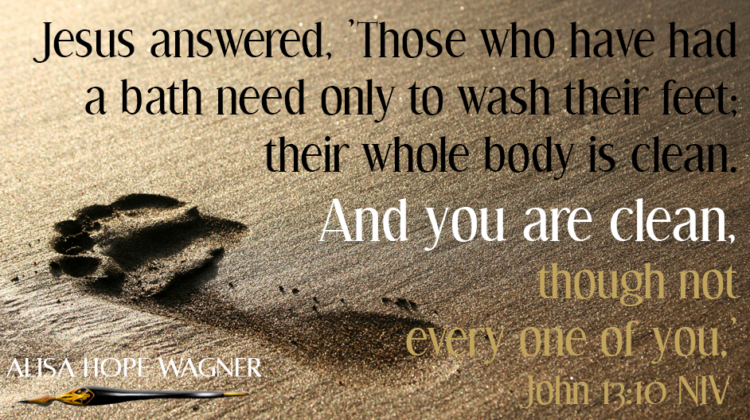 Today's Devotional
As you follow Jesus and do ministry your whole body is clean, because the blood of Jesus has cleansed you. But your feet will get dirty, meaning you will be exposed to suffering, heartache and evils of this world, as you are serving as the hands and feet of Jesus. As you serve and your feet get dirty, you need Jesus to clean your feet. Allow a few days for God to renew you and wash your feet — renewing your perspective in the serving you are doing. Take some time out with Jesus.
"Jesus answered, '
Those who have had a bath need only to wash their feet; their whole body is clean. And you are clean, though not every one of you.'

"  John 13:10 NIV

If you want to do this group or individual study click here to check out Why Jesus: A 50 Day Holy Spirit Experience.