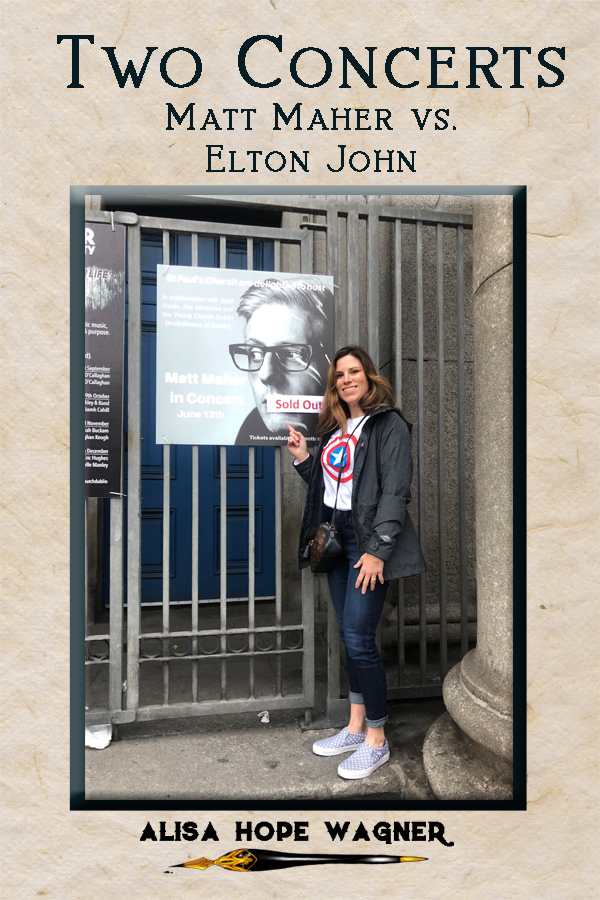 "Sitting down, Jesus called the Twelve and said, 'Anyone who wants to be first must be the very last, and the servant of all'" (Mark 9.35 NIV). 
While my husband and I were in Ireland for our 20th anniversary, we had a choice between attending one of two concerts in Dublin: Matt Maher on June 12 or Elton John on June 13. The first concert was at a Catholic church with a few hundred people. The second concert was at a large arena with several thousands of people.
We chose Matt Maher because I had a promise.
"Hope deferred makes the heart sick, but a longing fulfilled is a tree of life" (Proverbs 13.12 NIV). 
About two years ago I was struggling with my faith. God had given me so many promises, and they had stacked up on each other. The weight of them became heavy, and God wanted to add a new one to my burdensome expectancy.
"I don't believe it," I told God plainly. "I have too many promises still unanswered. How could I believe for another one?"
I was getting into my car, and I felt the Holy Spirit say, "A song by Matt Maher will be playing on the radio when you turn on the car. That will prove that what I say is true."
I don't ask God for signs often. I've learned long ago that faith is greater when less is seen. However, during that particular season of life, my faith was weakened under the weight of hope-deferred. Matt Maher's worship music had recently been encouraging my faith–keeping belief afloat with words of Truth. To hear one of his songs at that moment would truly be a miracle.
I got into my car and turned on the radio station. Matt Maher was not playing.
"Turn to the other station," I felt the Holy Spirit say.
I have two Christian stations set on my radio–a local one and a national one. I turned the station. I heard Matt Maher's worship pouring out of my speakers into my car.
I smiled. "Okay, God. I'll tuck this new promise into my belief system with the other ones."
I drove on. Matt Maher's song ended, so I turned back to the other station. Another Matt Maher song was playing on the first station I had checked. My smiled broadened. God was showing me that I needed to wait. My promises were simply on the playlist waiting for their turn. They were there in the supernatural and were set to play in the natural at the appropriate time.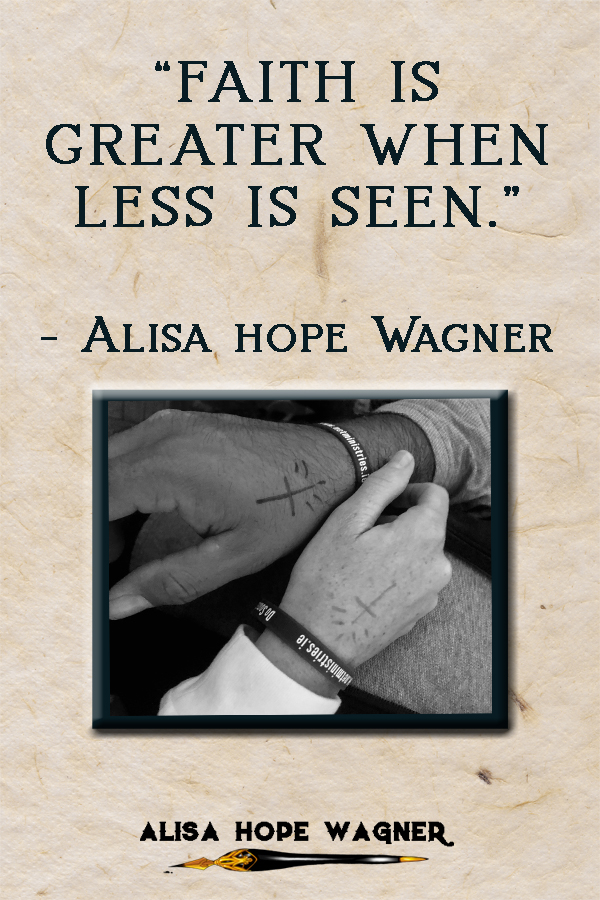 "So the last shall be first, and the first last: for many be called, but few chosen" (Matthew 20.16 NIV).
Later that evening as my husband and I walked back to our hotel in Dublin, we discussed Matt Maher's concert. The presence of God showed up powerfully, and the worship was personally refreshing for me–and for everyone. My faith needed a night of focusing on God and praising Him. Matt Maher led a united audience in worshiping God and praising His Son.
I thought about Elton John's concert that was happening the next day. We had been offered tickets, but we turned them down. I knew there would be thousands of people there. His legacy is long and the effects of his music far-reaching on earth. To the natural, Elton John's concert would appear grander than the one we attended.
But I realize that sometimes God's Kingdom is upside down to the world's standards. What seems meek is actually powerful, and what seems small is actually gigantic
I imagined Matt Maher's concert in that old church, and I could envision an unseen audience of tens of thousands descending upon it. The angels and the crowd of witnesses all came to worship the One True God, and His presence filled the church and streets of Dublin. I could see Jesus standing beside Matt Maher, like a proud older brother, enjoying the talents of His kin.
In the reality of eternity, Matt Maher's concert will be recorded in Heaven because it was rooted in the Vine of Christ (John 15.5). The praise of Jesus, God in the flesh, will echo forever, and one day all will hear the music. Matt Maher's worship concert will have no end because it is united with the Immortal Concert of God. The concert my husband and I chose to attend was so spectacular that it's beyond human comprehension.
"Blessed are the meek, for they will inherit the earth" (Matthew 5.5 NIV).