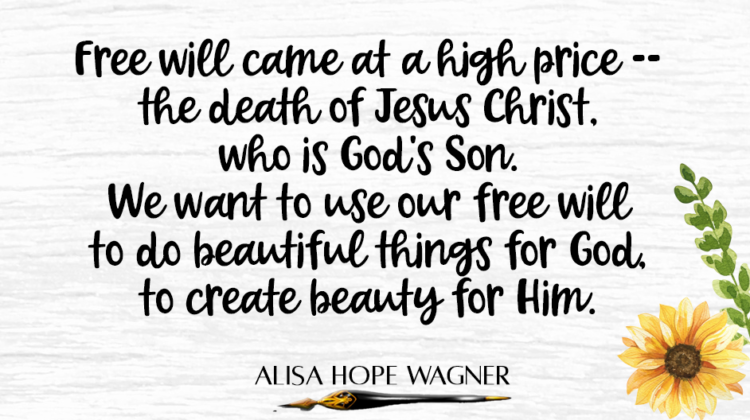 Today's Devotional
The Tree of Life represents Jesus. The Tree of the Knowledge of Good and Evil represents free will, because what God created was good and that was our normal standard. We wouldn't know anything different besides just good.
But if we were to be exposed to evil, then we would be able to differentiate between good and evil. Now we know what both are.
The free will choice allows us to veer away from God's truth. God knew we would fall from Him. We would disobey Him and experience evil. He knew our eyes would be open to both good and evil, which would force us to be kicked out of the Garden of Eden–for the Garden of Eden is a place of all good.
In that garden, God planted His redemption plan, which is the Tree of Life, which is Jesus Christ. Jesus Christ hung on a tree 2,000 years ago to reconcile us back to the Garden of Eden, which is paradise/ Heaven/ the Goodness of God.
The Tree of Knowledge of Good and Evil represents the free will God has given each of us because we are His children, not His Drones. But the Tree of Life redeems the free will choices.
Free will came at a high price–the death of Jesus Christ, who is God's Son. We want to use our free will to do beautiful things for God, to create beauty for Him.
"And out of the ground the 

Lord

God made to spring up every tree that is pleasant to the sight and good for food. The Tree of Life was in the midst of the garden, and the Tree of the Knowledge of Good and Evil.
"  Genesis 2:9 ESV