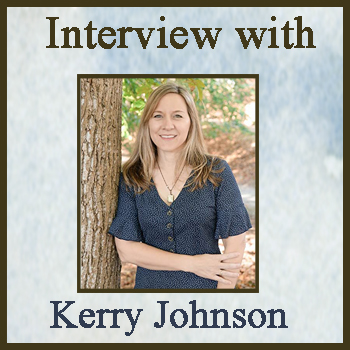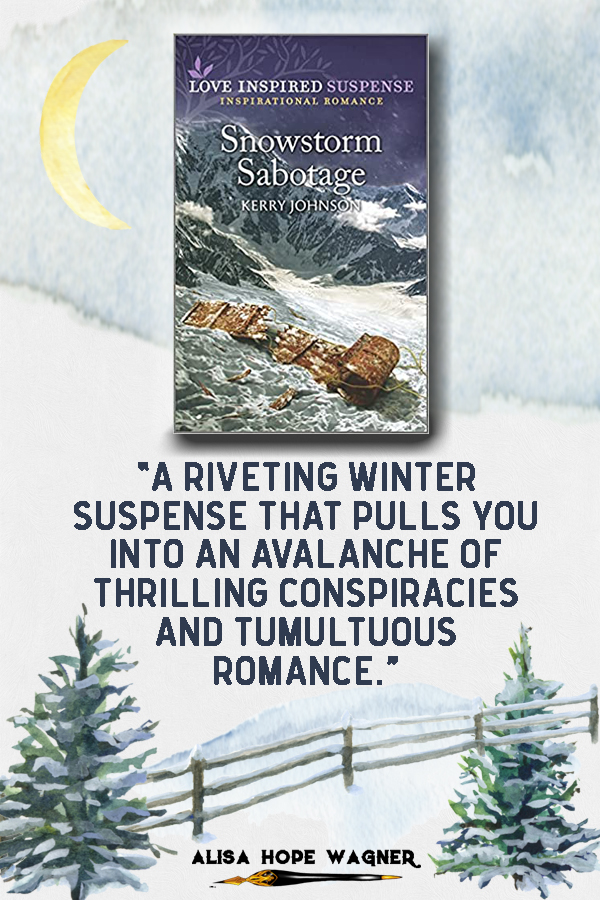 What an honor it was to not only hold my dear friend's debut novel, Snowstorm Sabotage, but Kerry Johnson blessed me with an early copy! Wow! As a writer myself, it was so nice to curl up by the fireplace and read her novel while pretending I wasn't dealing with South Texas heat! Her novel grabbed me right away with relatable characters, crazy what-the-heck-is-going-on moments and an unexpected plot that keeps you guessing with every turned page.
What I love so much about this novel is that it was written by an award-winning writer who I know has developed her craft over years and years of writing, editing and rewriting. She pulls from her life and breathes imagination and faith into every one of her stories. Plus, her non-fiction, devotional writing can be found in several of enLIVEn Devotionals' award-winning anthologies where writers get to be the hands and feet of Jesus by donating their words to world missions!
I don't want to write too much and ruin your read of Snowstorm Sabotage with spoilers. However, I will say the following:
A riveting winter suspense that pulls you into an avalanche of thrilling conspiracies and tumultuous romance."
Interview of Kerry Johnson
1) Snowstorm Sabotage is your debut novel but not the first story you have written. In fact, you have won the Genesis Award two times for unpublished books. How did writing those stories prepare you for writing Snowstorm Sabotage?
Thank you so much for having me, Alisa!

The best way to describe what I've learned about writing over the last decade is that practice doesn't make perfect; it makes better. While I recommend writing craft books for pre-published authors, I think reading fiction a lot and writing a lot is the best way to hone your instinct for creating story. In that way, each story I wrote grew me a little more as an author, challenged and stretched me, taught me I can't do any of it alone (Help me, Lord!), and also showed me which genre would be the best fit for me. It was a winding road to get to this point of being published, but one I wouldn't trade for anything.
2) What was your inspiration for your novel, Snowstorm Sabotage? Were there events in your life that readers may find in this story?
We visited a ski resort a couple years ago on a family vacation, right around the time I received a painful rejection for one of my contemporary romances. I was low, probably griping at the Lord, and wondering what to write next. After we visited this ski resort, I just decided to write something fun that had romance and suspense and action. As far as events in the story that mirror my own life, I grew up in New England, in the snow and woods and hills in Connecticut, and all that is part of my heart and mind. So, the scenes with my hero and heroine traipsing through the snow and bare trees, the world a white, frigid wonderland—that was my childhood. Those are my memories, but without the armed men chasing me! 😊
3) You have written across genres; however, your debut novel is a Love Inspired Suspense. Is this your genre of choice and what draws you to it?
Yes, I'm one of those genre hoppers. I've written stories in various genres in this order—contemporary/women's fiction, middle grade speculative (a trilogy, though the third one isn't quite finished), and a couple contemporary romances—one short and one long. I really enjoyed the action of the middle grade trilogy, but I love romance, too (can't have any of that in a middle grade, lol). Love Inspired Suspense was looking for new authors for their line, so I thought, why not? The first draft was pretty messy, but with author friends' help and a patient editor, the story came together. Will I only write romantic suspense from here on out? Probably not. In fact, I have a time-slip that's half-finished, and it feels a lot like my heart story, but I feel so ill-equipped to write it (the historical part terrifies me). For now, though, I believe God has me focusing on romantic suspense. I love combining the action, romance, and suspense in these stories, and I hope readers enjoy them too!
4) Autumn has just begun, and people are eager to jump into cooler weather and all it entails. How will this "cozy suspense" add to the spirit of winter and to the reader's cold-weather enthusiasm?
I hope the story entertains and draws readers into each scene, so they feel the cold air biting their cheeks and smell the crisp, clean scent of falling snow. One of the things I always loved about snow as a kid was how it blanketed all the dried up, dead leaves and sticks and dirt, and made everything fresh and clean, like a new beginning. In Snowstorm Sabotage, there's a new beginning…but you have to read it to find out more. 😊
5) Finally, I (Alisa Hope Wagner) have known you via social media for 10+ years. I have seen you overcome disappointments as a fledgling writer to become an agented author with a traditional publisher. What advice would you give writers who may feel discouraged in their call to write? 
 First of all, your path to publication won't look like anyone else's—and this is a good thing! Don't compare. I know, I've done it too many times. But try not to. It only leads to pride or to discouragement. Second, God gives us dreams for a reason, and these dreams nestle in our heart and ultimately drive our actions. Our actions then place us where He wants us to be. And as I look back at the last decade, the friendships I've made as I follow my writing dream along with a sweeter intimacy in my relationship with the Lord made all the waiting, all the rejections, all the aching heart moments worth it. Was it easy to wait? No, no, no. But it was worth it.

Every day for the past few years I've prayed this, sometimes with tears and sometimes with a bitter tongue and sometimes just out of obedience to give my life over to God (Psalm 25:4 & 5):

"Show me Your ways, O Lord;
Teach me Your paths.
Lead me in Your truth and teach me,
For You are the God of my salvation;
On You I wait all the day."

God is faithful. Trust Him. Pray and ask Him to lead you where He wants you to be. And keep writing. Practice, practice, practice, and read. Find the stories that grab your attention and make you forget about the rest of the world, and study them.
* The book will be available on Tuesday, September 28. You will want to grab your copy, sip on a pumpkin latte and dive into the slopes of a beautiful ski resort for Kerry's romance suspense, Snowstorm Sabotage.
You can purchase Snowstorm Sabotage on all platforms, including Harlequin, Amazon and Barnes and Noble.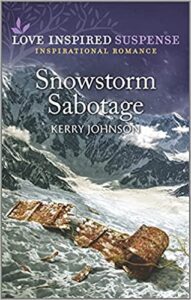 Can she survive a blizzard…

and being framed?

Single mom Everly Raven didn't just discover the murder of her friend—she's being framed for it. Now she's on the run from hired killers at her family's ski resort, all while a deadly blizzard rages. Her only hope is her ex-husband, FBI agent Isaac Rhodes—the secret father of her child. But can they live long enough for him to meet their daughter—and clear Everly's name?"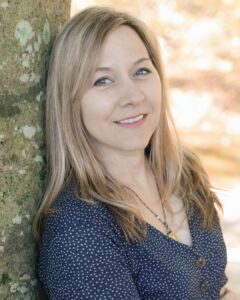 Kerry Johnson has been conversing with fictional characters since her childhood in the Connecticut woods. A long-time member of ACFW, she's a seven-time Genesis Contest finalist and two-time winner. She lives on the west coast of Florida with her engineer husband, two teenaged sons, her nine-year-old niece, and way too many books. She loves Jesus, long walks, all creatures great and small, and iced chai tea.