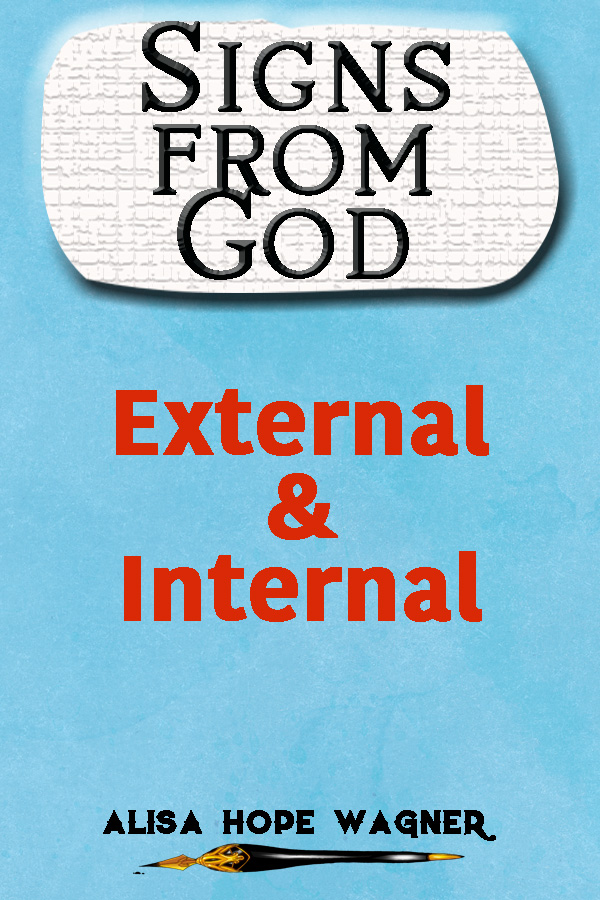 "Gideon replied, 'If now I have found favor in your eyes, give me a sign that it is really you talking to me'" (Judges 6.27 NIV).
Signs from God in the Bible
Asking God for signs to boost our faith can be a bit tricky. There are moments when we know what to do, and asking for a sign for what we know is right shows a lack of trust in God's Word. However, there are moments in the Bible where people were faced with insurmountable odds, and God gladly gave them a sign to encourage their faith. People like Abraham, Gideon and even the world (when we were given the Star as a sign of the Messiah's arrival) have all received signs.
What I've learned about signs is that I don't ask for one unless I feel God's Spirit leading me or I'm really struggling with a new word God has given me. I don't want to be like the religious leaders who demanded Jesus to show signs like He was a miracle-worker for hire (Matthew 16.1). I usually let the process of getting a sign to be initiated by God, and I try to stay sensitive to what He shows me every day. An example of this is found in my post, Two Concerts.
In the book of Isaiah, King Ahaz is facing a devouring enemy that wants to destroy his kingdom, Judah. The odds against him are insurmountable, and God offers to give him a sign of confirmation.
"Later, the Lord sent this message to King Ahaz: 'Ask the Lord your God for a sign of confirmation, Ahaz. Make it as difficult as you want—as high as heaven or as deep as the place of the dead'" (Isaiah 7.10-11 NLT). 
In his pride, however, King Ahaz rejects the sign and exhausts God's patience. So instead the Prophet Isaiah gives the king a sign of the coming Messiah, Jesus Christ, which is the ultimate victory for all of us (Isaiah 7.14-15 NLT).
We will never know the exact reason King Ahaz rejected a sign from God, but we do know that he missed out on God's divine comfort and intervention in his life and situation.
Two Kinds of Signs from God
God told King Ahaz that He would give him a sign "as high as heaven" or as "deep as the place of the dead." To me, this description represents the two types of signs that God offers us. Signs that are "as high as heaven" represent external signs. And signs that are "deep as the place of the dead" represent internal signs. I have experienced both these two kinds of signs, and they have been equally special and powerful in my life.
External Sigs from God
External signs occur outside of us. They can happen in nature, through a sermon, in a book, from a friend, through a life situation, etc.
For example, I once stood on a deck overlooking a canal. I asked God why His promises seem to take so long to come to fruition. Suddenly, I noticed a large silver fish floating in the water. Then a seagull flew in from the east and swooped down to get it. He grabbed hold of it, but it was too big for him. He couldn't even get the fish out of the water. He gave up and flew away. Another seagull came in from the east and flew down to retrieve the fish. He flapped his wings several times with the fish in his grasp, but he finally let the fish drop back into the water. He couldn't carry the fish long, so he decided to fly away. Finally, I felt the Holy Spirit prompt me to look west. I saw a huge seagull soar down the canal with purpose. I don't know how he knew the fish was there, but he was determined to get it. He easily grabbed the fish and flew off.
What God showed me in that external sign was that I had to grow into the promises that He had for me. Promises come with both blessings and burdens, and He was maturing me and growing me stronger in Him.
Internal Signs from God
Internal signs occur within us. These signs spring from the Living God within us, resonating in our own spirits in a supernatural way. They can occur in a dream, vision, a knowing, a feeling and an understanding that fills us.
For example, one night I was really torn about my decision to independently publish my books. I always wanted to publish through a traditional publisher, but after years of waiting, having an agent, losing an agent, going to writers' conferences and being rejected over and over again, God told me to "publish and learn as much as I could about the process." I insisted, "No, God! Self-publishing is career suicide!" I honestly would have disobeyed God's Word if He hadn't given me an internal sign. As I sat crying on the kitchen floor, He filled me with a supernatural peace that was beyond comprehension. This peace dispersed my fears and gave me complete confidence in God's call for my life. As of now, I have successfully published 21 books and have my own publishing label. Needless to say, I learned everything I could about publishing books. 
Experiencing Signs of God
We want to be aware of how God's constantly communicating around and in us. He is there, desiring to be a part of our lives. He wants to encourage us when we need it and give us space to stand strong in Him. If you are struggling, ask God to help you. He may want to give you an internal or external sign. You just have to be available and open to see and experience it.
If you want to get to know Jesus more and make space for the Holy Spirit's move in your life, read my newest Bible Study: Why Jesus: A 50 Day Holy Spirit Experience. You can find it on Amazon.