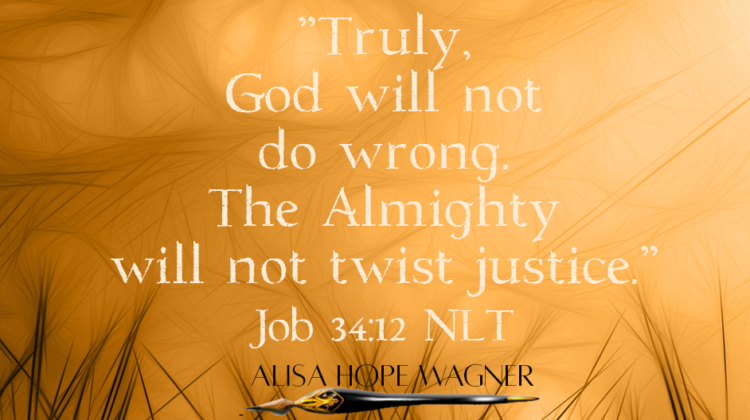 Today's Devotional
God is a Righteous Judge. Why do we need Jesus Christ? Why do we need God in the flesh to come to this earth and die for our sins? All of us sin and fall short of the glory of God. By justice alone, we do not deserve to be with God. Because God loves us and does not twist justice, He implemented a salvation plan–taking our sinful life through Jesus' work on the cross.
God keeps His justice and His love through Jesus Christ.
Through Christ we receive by faith what we do not deserve. God wants all of His people to be with Him in Heaven, His presence!
"

Truly, God will not do wrong.

The Almighty will not twist justice.
" Job 34:12 NLT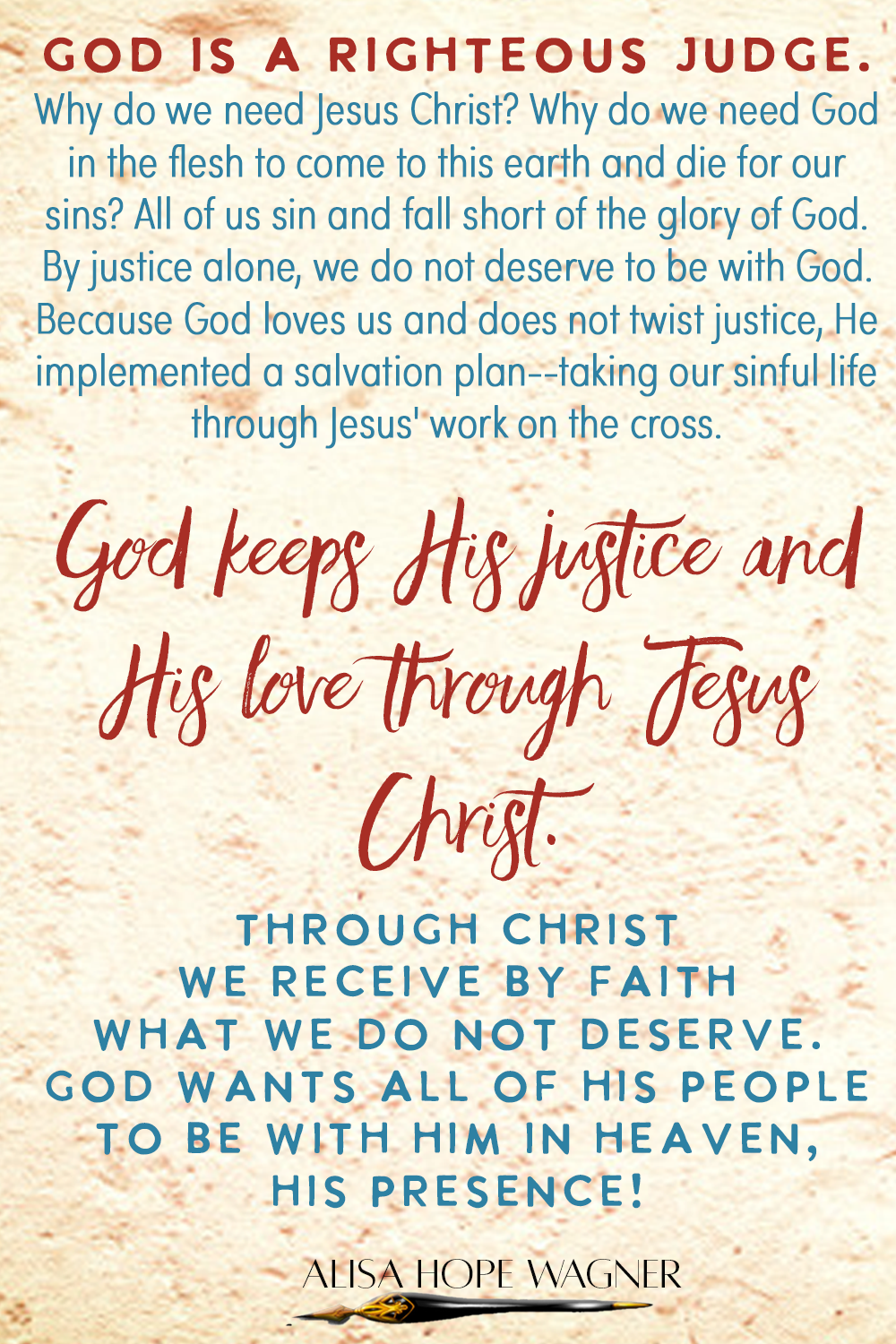 If you want to do this group or individual study click here to check out Why Jesus: A 50 Day Holy Spirit Experience.