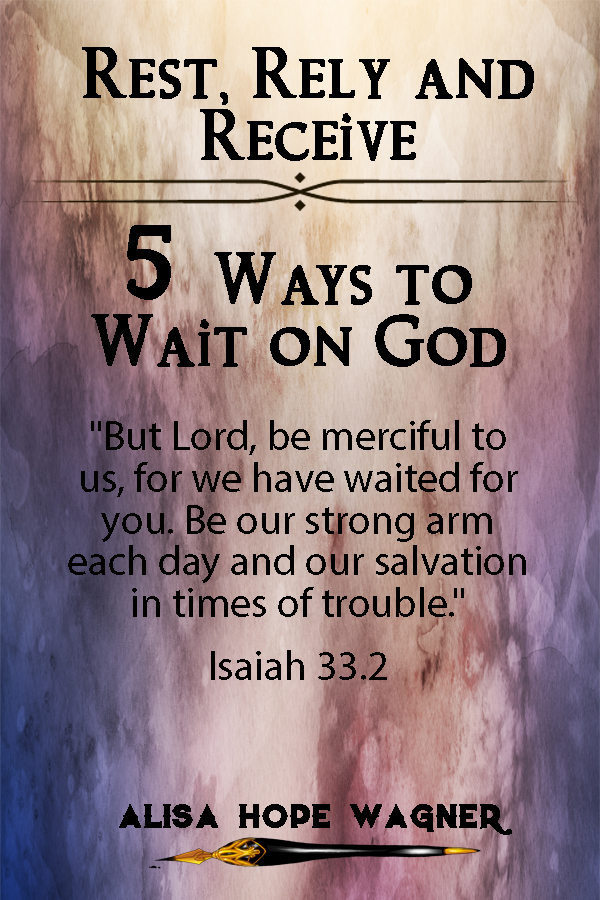 "But Lord, be merciful to us, for we have waited for you [REST]. Be our strong arm each day [RELY] and our salvation in times of trouble [RECEIVE]" (Isaiah 33.2 NLT). 
Rest, Rely and Receive
Many of us have it all backwards. We pray to Receive from God before we've learned to Rest and Rely on Him daily. When we find ourselves in a jam, we cry out to be rescue. However, if we would learn to simply seek Him and wait on Him every day, we wouldn't be in the predicament in the first place. Yes, some circumstances are out of our control, but many of those same difficult situations are accentuated because we haven't cultivated a lifestyle of resting and relying on God. * I have posted a short video at the end of this post.
God says that He will be our salvation in times of trouble. This is reactive because God is responding to our desperate situation. God also says that He's our strength each day. This is proactive because resting and relying on God will help us avoid and/or be prepared for difficulties.
Taking time each day to spend with God will give us a holy ease. It doesn't mean life will magically become fair and easy, but it does mean that we can go the way Jesus is going. When we stop going our own way (Isaiah 53.6), we can learn how to walk with God each day (Micah 6.8).
5 Ways to Wait on God
Waiting on God is one of the most difficult things to learn as a Christian. We want to go our own way and fight our own battles. We struggle with trust and carry disbelief that God is faithful. Yet, this is the time to completely depend on what the Bible says and not our own emotions. True submission to God is saying, "You know better than I do. I commit my will and life to You daily." How many times have we looked back on our decisions and choices and regretted them? As we continually seek God first, we can trust that no matter what lies ahead, we have the ultimate victory in Christ.
"I have told you all this so that you may have peace in me. Here on earth you will have many trials and sorrows. But take heart, because I have overcome the world" (John 16.33 NLT).
Here are a 5 ways we can wait on God, so we can rely on His strength every day. He wants to be our daily strong arm, not simply our once in a while desperate plea.
Way 1: God is Concerned
People don't wait on those they deem as indifferent. To believe God doesn't care shows a massive ignorance of God and His Word. He cares so much about us that He would send His Beloved Son to die for us, so we could have a relationship with Him. If God cares enough to give His life for us while we were yet sinners, He also cares about the daily decisions and actions we must take. We can wait on Him, knowing that He will guide us along His best path.
"But God showed his great love for us by sending Christ to die for us while we were still sinners" (Romans 5.8 NLT).
Way 2: God Knows More
To not wait on God tells Him that we think we know better than He does. This obviously is not true. Although we don't say it outright, we tell God that we know more than He does with our actions. Once we come to the conclusion that God knows much more than we do, we will stop forging ahead without consulting Him. God will let us entangle ourselves in our self-willed choices and actions until we are so trapped that we must seek Him. How much better off we would be if we would have come to God first.
"Seek the Kingdom of God above all else, and live righteously, and he will give you everything you need" (Matthew 6.33 NLT). 
Way 3: God has a Plan
What an amazing truth: God has a plan! God's Kingdom Plan stretches across space and time. We get to play our part, but we need to know what our part is and how to walk in it each day. The enemy wants to distract us, so we completely miss our destiny. Every day Satan plants bombs of distraction just waiting for us to step on them. But God sees all and knows all. When we seek God and wait on Him, we will sidestep all the landmines and walk in our purpose.
"Patient endurance is what you need now, so that you will continue to do God's will. Then you will receive all that he has promised" (Hebrews 10.36 NLT).
Way 4: God has Provision
Miracles happen in the wilderness (Old Testament & New Testament). God will literally have us take steps of obedience that bring us into a place of need and reliance on Him. These God-ordained wilderness-walks are part of God's Word and Plan. God will strip us of all our strength, ingenuity and resources to show us that He is our Mighty Provider. He is not bound by the laws of this world, and He can do the supernatural in our natural situation. When we stop begging scraps from the world, God will begin to show Himself as our mighty Source.
"And this same God who takes care of me will supply all your needs from his glorious riches, which have been given to us in Christ Jesus" (Philippians 4.19 NLT).
Way 5: God Desires Relationship
Above all else, God wants to spend time with us because He knows our joy is found in Him. He doesn't need us, but He chooses to have a relationship with us because of His great love. He wants us to seek Him during good times and bad. The relationship God has with us came at a high price (His Son on the Cross), and He doesn't want us to squander it away with busyness and distraction. He desires to be our Father and Provider in all areas as we learn to Rest and Rely on Him each day, and Receive from His goodness in all circumstances.
"You haven't done this before. Ask, using my name, and you will receive, and you will have abundant joy" (John 16.24 NLT).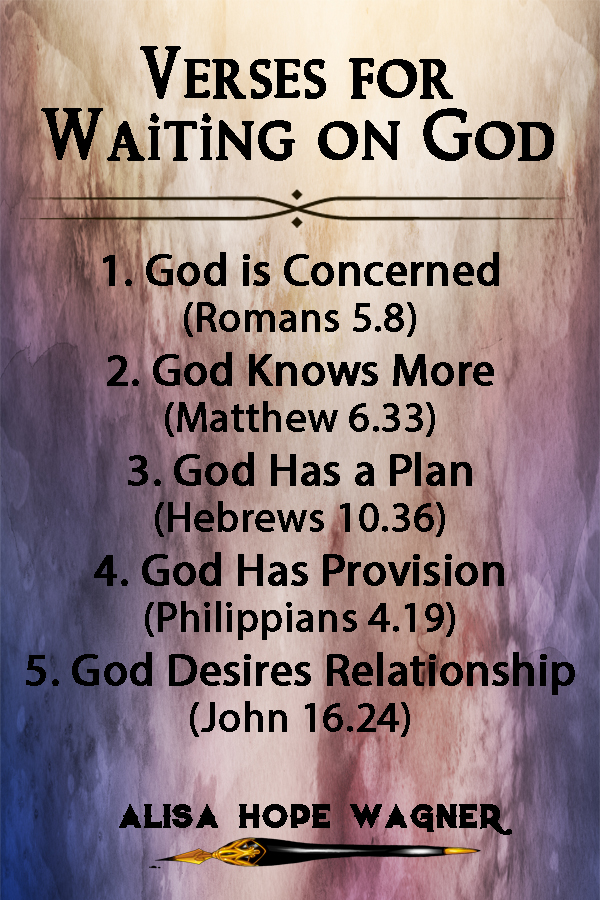 For help spending time with God, purchase my one-year devotional that covers every book in the Bible, Slay the Day: Your Daily Dose of Victory!