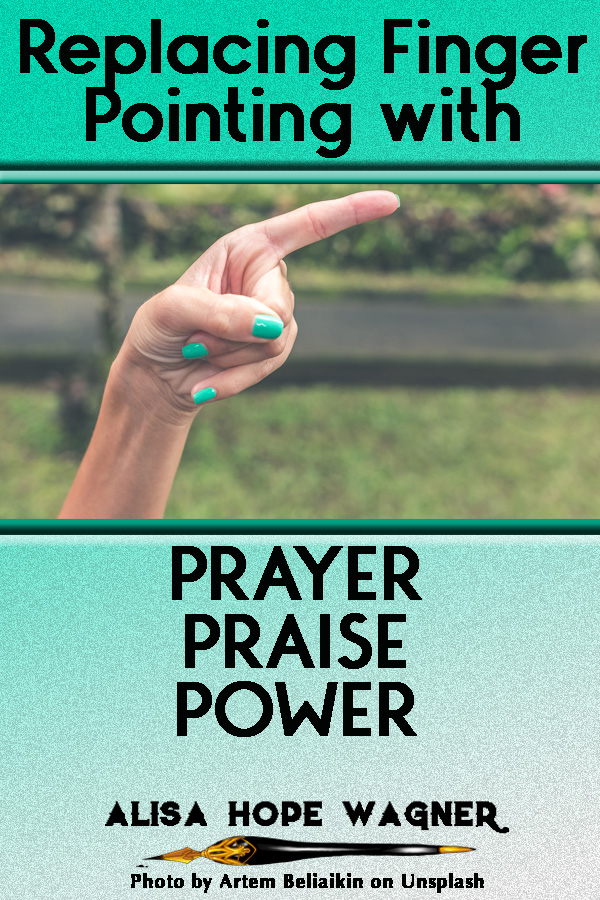 "Then you will call, and the Lord will answer; you will cry for help, and he will say: Here am I. If you do away with the yoke of oppression, with the pointing finger and malicious talk" (Isaiah 58.9 NIV).
Finger-Pointing Hinders God's Power
Finger-pointing is not of God, and anything not of God becomes a feeding ground for the enemy. Yes, the Holy Spirit will lead us sometimes to offer correction to others; however, those moments are always done out of love. Finger-pointing, on the other hand, is rooted in pride, insecurity and/or bitterness and will never permeate God's love and His kingdom.
As we mature in Christ, we begin to notice those things in our lives that are not pleasing to Him. In fact, what is not pleasing to Him increasingly becomes not pleasing to us. And the best way to get rid of old habits that stifle the power of God in our lives is to replace them with new habits that release God's power.
Changing the Habit of Finger-Pointing
We have the ability to change old habits. Like any new change, there is a period of adjustment. But transitions don't have to be unpleasant. In fact, we can see change as an adventure to a better place in Christ. As we walk the path of change, we can remember that we aren't lost or confused. God is with us and we are right where He wants us to be.
Facts to Remember about Change:
Change does not have to be scary.
We are never alone.
We are moving to a better place in Christ.
The life of change is an adventure.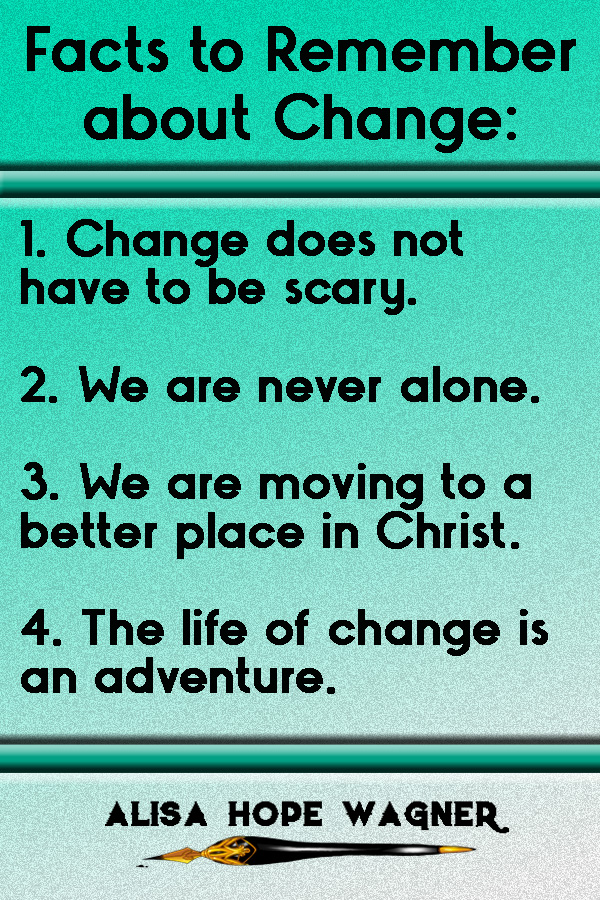 Replacing Finger-Pointing with Positive Habits
We can't just simply get rid of an old habit. We must replace it. The best way to get rid of finger-pointing is to replace it with PRAYER and PRAISE which will unleash God's POWER.
Often times, we finger-point because we don't want to take the blame. But if we remember the following three truths, we won't feel the need to constantly defend ourselves.
Truth 1: We don't need to finger-point because God is for us.
We don't need to finger-point and try to defend ourselves because we have a Father in Heaven who loves us, and He wants the best for us and is always fighting for us. We can rest in His work of defending us, knowing that His plans are for our good.
"The Lord will fight for you; you need only to be still" (Exodus 14.14 NIV).
Truth 2: We don't need to finger-point because the world is not perfect.
We live in a fallen world. Sometimes bad things happen and there is simply no one to blame. But we have the assurance of a world that will have no more suffering, and we can trust that God can use ALL THINGS (even the hurts and pains of the world) for His good to those who love and trust Him (Romans 8.28).
'He will wipe every tear from their eyes. There will be no more death' or mourning or crying or pain, for the old order of things has passed away" (Revelation 21.4 NIV).
Truth 3: We don't need to finger-point because we all carry the blame.
No one is perfect and we all need grace. Each one of us falls short from God's holy standard, and Jesus had to die for all of our sins and give us His righteousness (Romans 3.23). Not one of us is blameless, and finger-pointing sets us up as a judge, but only God is the judge. If we want mercy, we must learn to give mercy and not finger-point.
"There will be no mercy for those who have not shown mercy to others. But if you have been merciful, God will be merciful when he judges you" (James 2.13 NLT).
Replace Finger-Pointing with Prayer
When we feel the need to finger-point, we can replace laying blame with prayer. Every time we want to criticize others, we can pray for them. Our prayers show God that we trust Him to be the ultimate judge. Plus, praying will also make us feel better. Carrying around blame is draining and allows the enemy a foothold into our lives, but praying creates unending strength and energy, revitalizing our youth and joy.
"But those who trust in the Lord will find new strength.
    They will soar high on wings like eagles.
They will run and not grow weary.
    They will walk and not faint" (Isaiah 40.31 NLT). 
Replace Finger-Pointing with Praise
God loves when we praise Him because our joy is found in the act of praising Him. We can let our urge to finger-point actually become a catalyst for praise. We can flip the script of what the enemy wants us to do by allowing praise to take over. The Bible says that God dwells in the praises of His people. When we feel the enemy tempting us to finger-point, we can easily transform that urge into the powerful presence of God in our lives and words.
"Yet I know that you are most holy; it's indisputable.
You are God-Enthroned, surrounded with songs,
living among the shouts of praise of your princely people" (Psalm 22.3 TPT). 
Replace Finger-Pointing with Power
The power of God ignites in us when we obey Him. One thing is for sure, He doesn't like finger-pointing. In fact, the Bible says that Jesus came to save the world not condemn it (John 3.17). Instead of laying blame, Jesus took the sins of the world on His back, dying to give us the ability to have a relationship with a Holy God. If Jesus could set aside finger-pointing, so can and should we. Once we do, we will literally have the resurrection power resting on us. The choice is easy. If we want the power of God in our lives, we must lay finger-pointing aside.  
"I want to know Christ and experience the mighty power that raised him from the dead. I want to suffer with him, sharing in his death, so that one way or another I will experience the resurrection from the dead!" (Philippians 3.10-11 NLT). 
Finally, Stop Finger-Pointing Yourself
Did you know that criticizing yourself is just as bad as criticizing others? Some people wonder why, though they've learned to stop criticizing others, they still don't have the power of God in their lives. Might it be that they are still laying blame on their own heart daily? Nitpicking, finger-pointing and shaming oneself is not of God. The grace and forgiveness of Christ is rightfully ours by faith, and we must learn to extend it to ourselves.
When we feel the desire to withhold mercy from our own lives, we must instead replace our finger-pointing with prayer and praise. Yes, we can pray for ourselves too!  Once we understand that we are dead to complaining, criticizing and finger-pointing, we will finally embrace the joy, hope and power that is rightfully our as co-heirs with Christ.
"And since we are his children, we are his heirs. In fact, together with Christ we are heirs of God's glory. But if we are to share his glory, we must also share his suffering" (Romans 8.17 NLT).
Find out more about your freedom in Christ in Alisa's breakthrough book, Our 6 His 7: Transformed by Sabbath Rest.