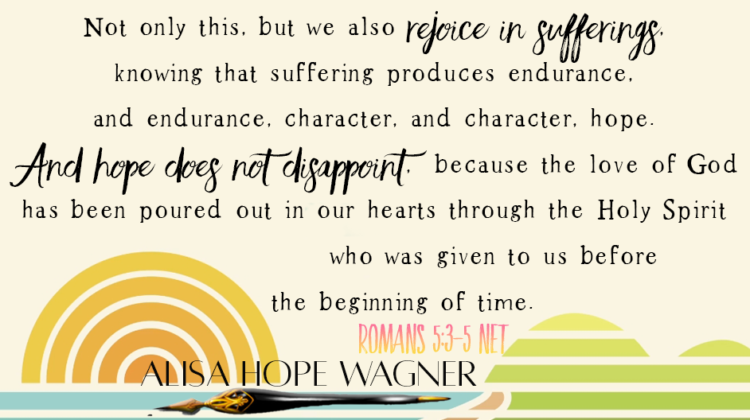 "I give them eternal life, and they shall never perish; no one will snatch them out of my hand" (John 10.28 NIV).
God gives us the ultimate Protection: Through Jesus' Finished Work on the Cross, we have been reconciled back to God — and no one can snatch us out of God's hands. Once we accept Jesus as our Lord and Savior, our eternity with Him is sealed. A contract has been made via God's grace and our faith then signed with the Blood of Jesus Christ, the Messiah. Our salvation is set in stone. That truth in itself is enough to give us profound daily joy. Life has its troubles, heartache and pain — but in eternity there will be no more tears, sorrow, pain or death.
"He will wipe every tear from their eyes, and there will be no more death or sorrow or crying or pain. All these things are gone forever" (Revelation 21.4 NLT).
With God's Power on our side, the enemy is going to step up his game to steal our destiny, destroy our testimony and kill our faith (John 10.10). However, we do not have to live in fear because God promises us not just Protection of our spirits, but Protection according to His will in our lives and our faithfulness to him. God is a good Father, and He wants His Children to have Protection. Yes, the world has fallen from God's best and sin entered the earth. God's Children make mistakes, hurt others and even do unthinkable atrocities. However, as a Child of the King, I would like to believe that God is looking out for us, and I want to always be aware and expectant of His divine intervention on our behalf.
"He guards the paths of the just and protects those who are faithful to him" (Proverbs 2.8 NLT). 
In the Garden of Eden, God created two trees. The Tree of Knowledge of Good and Evil represents our free will to choose to obey God or disobey Him. If we didn't have free will, we wouldn't truly be children made in the image of a creative God. God gave us the gift of free will to create beauty, but this gift came with a price. We can also use this free will to create ugliness, which is why God added one more tree in the Garden of Eden: The Tree of Life. The Tree of Life is the redemption plan for the mistakes we would make with our free will. The Tree of Life is Jesus Christ Who with His sacrifice and resurrection wipes clean our sins and perfects everything we create for His glory to His holy standard.
"The Lord God made all sorts of trees grow up from the ground—trees that were beautiful and that produced delicious fruit. In the middle of the garden he placed the tree of life and the tree of the knowledge of good and evil" (Genesis 2.9 NLT).
Out of God's great love for us, He created people made in His image, gave them free will to be free-thinking individuals and He sent Himself into the world in the form of Jesus Christ to die for the evil we committed with our free will. The alternative would be not to create children at all, but aren't we glad He didn't let our mistakes stop Him from creating and loving us so much (John 3.16)? And not only that, He promises that He will be our safe refuge and our fortress as we put our trust in Him. He will be our ultimate Protector. 
"He who dwells in the secret place of the Most High Shall abide under the shadow of the Almighty.
I will say of the Lord, 'He is my refuge and my fortress;
My God, in Him I will trust'" (Psalm 91.1-2 NKJV).
Yet, bad things still happen. We still get hurt. People still commit wrongs against us. Where is God's Protection there? His Protection comes in two parts: Protection and Redemption (Psalms 19.14). God promises us that when we do go through hard times that He will help us heal and He also promises that though we may weep at night, joy will surely come in the morning.
"He heals the brokenhearted and binds up their wounds" (Psalm 147.3 NIV) and "…Weeping may last through the night, but joy comes with the morning" (Psalm 30.5 NLT).
The truth of the matter is that trials and tribulations grow us, make us strong and bring us closer to God. Every good writer and movie maker knows that there must be conflict in the story in order for the protagonist to transform his or her character with greater integrity, love, diligence and compassion. Just like going to the gym to lift weights, God allows resistance in our lives to bulk up our spiritual muscles because we are becoming the people we will be for eternity. We must never run from conflict. Instead, we head straight into the storm knowing that our miracle-making Faither in Heaven is with us and working according to our faith in Him. Part of God's Protection is knowing when we are able to face challenges that ensure that we become more and more like Christ (2 Corinthians 3.18).
"No temptation has overtaken you except what is common to mankind. And God is faithful; he will not let you be tempted beyond what you can bear. But when you are tempted, he will also provide a way out so that you can endure it" (1 Corinthians 10.13 NIV).
God gives us another beautiful promise of His Protection, which may seem like an oxymoron at first. He says we will suffer, but that suffering will produce a good work in us that is more valuable than whatever the world can offer us. A comfortable life will never be a life of victory because heroes are made when they overcome foes, struggles and temptations. God's Protection comes in the form of being a Father Who wants His Children not to simply survive but thrive. And we thrive knowing that, yes, we will face difficulties, but we have the King of Kings and Lord of Lords walking with us every step of the way.
"Not only this, but we also rejoice in sufferings, knowing that suffering produces endurance, and endurance, character, and character, hope. And hope does not disappoint, because the love of God has been poured out in our hearts through the Holy Spirit who was given to us" (Romans 5.3-5 NET).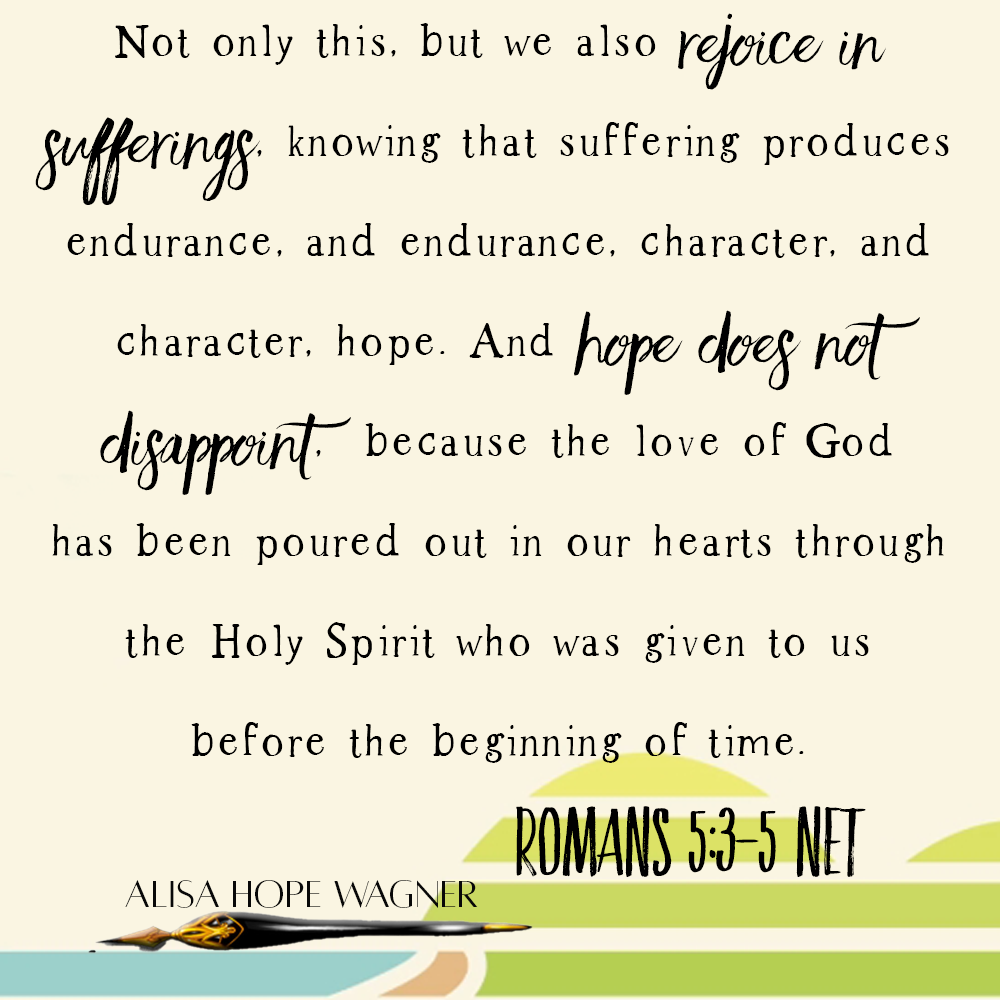 Finally, I do want to deeply express that no matter the craziness of this world, I still believe God is with me, Protecting me. And I use my words filled with faith to claim His Protection. I pray Protection over my family. Over our travels. Over my church. Over my country. I believe my words and my faith penetrate the supernatural world and shape the physical world around us. For example, when I hike, I pray Psalm 118.8: "For You have rescued my life from death, My eyes from tears, And my feet from stumbling and falling' (AMP). All of God's Promises are potentially ours. We simply need to believe them and claim them. 
Here are just a few of God's promises of Protection from the Bible. Claim them when flying in a plane. Claim them when your children play sports. Claim them when your spouse is running late to prevent worry. Be proactive and claim God's Protection daily. Your faith-words can move mountains, so they can surely affect the situation and people around you (Matthew 17.20-21).
"But the Lord is faithful, and he will strengthen you and protect you from the evil one" (2 Thessalonians 3.3 NIV).
"Then I, myself, will be a protective wall of fire around Jerusalem, says the LORD. And I will be the glory inside the city!" (Zachariah 2.5 NLT).

"Pull me from the trap my enemies set for me,

for I find protection in you alone" (Psalm 31.4 NLT).
"I have given you authority to trample on snakes and scorpions and to overcome all the power of the enemy; nothing will harm you" (Luke 10.19 NIV).

"But let all who take refuge in you rejoice;

 

let them sing joyful praises forever.

Spread your protection over them,

 

that all who love your name may be filled with joy" (Psalm 5.11 NLT). 

"Have I not commanded you? Be strong and courageous. Do not be afraid; do not be discouraged, for the 

Lord

your God will be with you wherever you go" (Joshua 1.9 NIV).