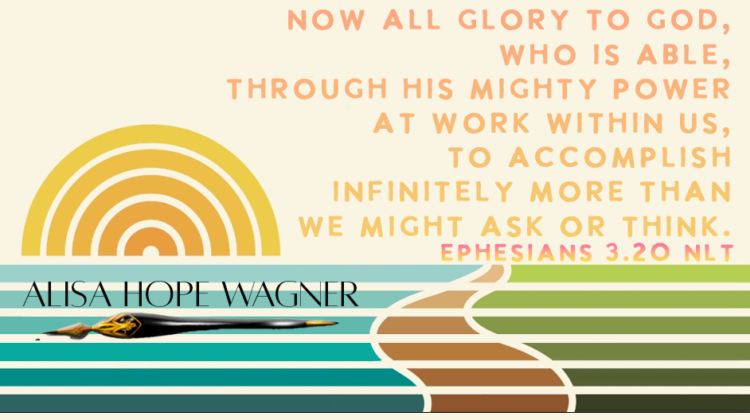 "For all of God's promises have been fulfilled in Christ with a resounding "Yes!" And through Christ, our "Amen" (which means "Yes") ascends to God for his glory" (2 Corinthians 1.20 NLT).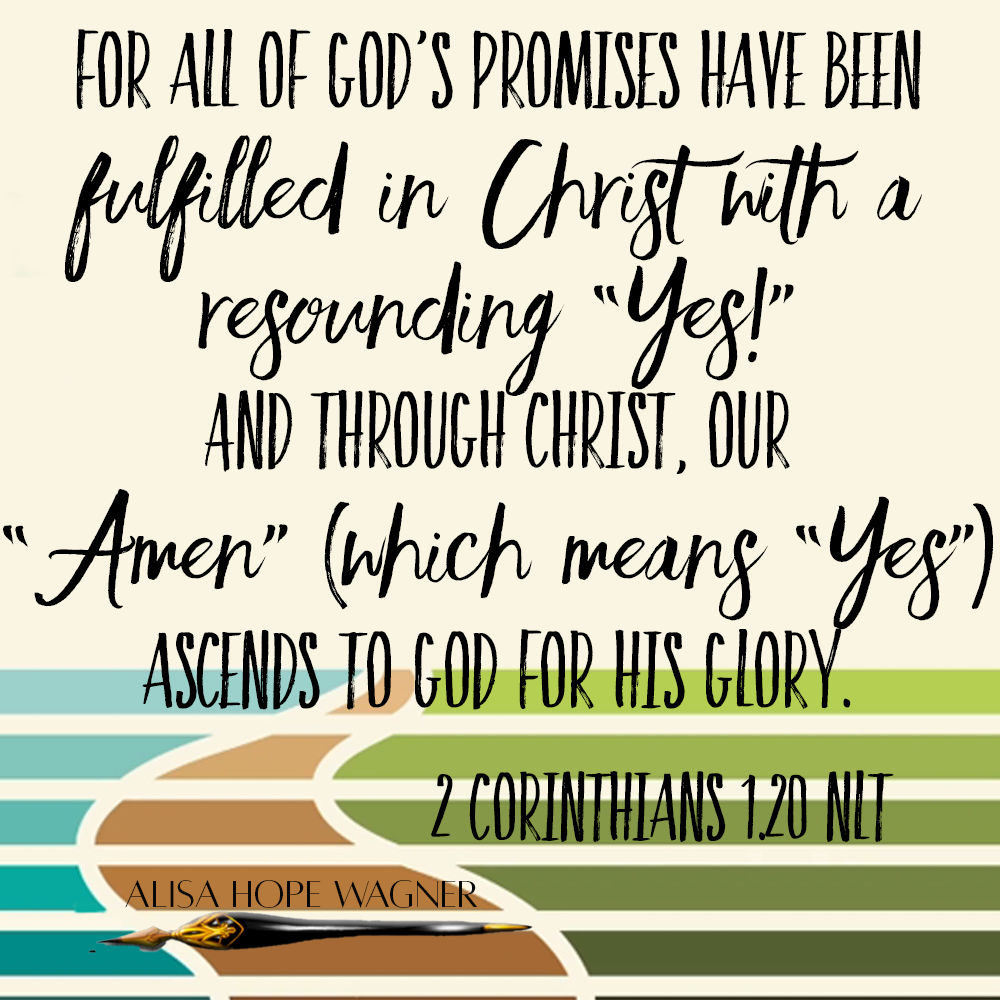 Now that we know our Position in God as His Children and we have gained an understanding of our Purpose, we can now focus on the Promise God gives us to achieve all that He has planned. God's Promises will almost always seem impossible for us to achieve on our own. God places our promises at the foot of HIs throne, so as we walk toward them, we come closer into relationship with Him. And, yes, our promises may be impossible, but with God, all things are possible, which is why we must learn to trust and rely on His great hand to accomplish His Promise through us.
"Jesus looked at them and said, 'With man this is impossible, but with God all things are possible'" (Matthew 19.26 NIV). 
Once God gives us a Promise, we must write it down and claim it by faith daily. We must believe in the Promise despite our circumstances because many times our circumstances will be the complete opposite of our Promise. God allows this contradiction to produce faith in us. Our faith illustrates that we believe God above what our eyes see: "For we live by faith, not by sight" (2 Corinthians 5.7 NIV). As we collected God's Promises for our lives, we can trust that they will "surely come." Then once God accomplished a Promise, it will become a testimony of our faith and God's goodness. Plus, our faith will be boosted for the next Promise God has in store for us.
"Write the vision
And make it plain on tablets,
That he may run who reads it.
For the vision is yet for an appointed time;
But at the end it will speak, and it will not lie.
Though it tarries, wait for it;
Because it will surely come,
It will not tarry."
– Habakkuk 2.2-3 (NKJV)
The Promises of God make our Purpose possible. They also become motivators for us to aim toward, giving our work meaning and filling us with passion for the things of God. These Promises are like unopened gifts just waiting to be revealed and used to bless us and others. Jesus Himself was the first Gift given to us (John 4.10), and once the Gift of Salvation has been secured by faith, we can ask God to shed light on all the gifts He has in store for us in every season of life.
"Every good thing given and every perfect gift is from above, coming down from the Father of lights, with whom there is no variation or shifting shadow" (James 1.17 KJV).
Jesus gave us a Promise that will help us believe, claim and achieve all the Promises of God for us. He said if we have faith as small as a mustard seed, nothing would be impossible for us. That single Promise should usurp all our fears. However, many times our Promises must die in the natural so God can resurrect them in the supernatural. We can do our part, but there will be a point where we are going to have to lay the Promises of God at His feet and allow His strong arm to move on our behalf.
"…Jesus told them. 'I tell you the truth, if you had faith even as small as a mustard seed, you could say to this mountain, 'Move from here to there,' and it would move. Nothing would be impossible'" (Matthew 17.20 NLT). 
Sometimes trusting God and waiting on His timing can be the most difficult actions to take. It will be tempting to go around God and achieve a lesser Promise. Or we may try to force HIs Promise in our own meager way. But whatever is achieved in our own strength must be maintained in our strength. What God achieves in His strength on our behalf will be maintained by His strength, and we will have a "holy ease" when walking in our Promises. God lives outside of time. Time doesn't matter as much as life matters. God will hold our Promises safely until He knows the greater good will come of them, and sometimes that takes time. But we don't have to be dismayed. We can simply trust that God always keeps His Promises no matter if they take days, weeks, months, years or even decades to come to fruition.
"The Lord always keeps his promises; he is gracious in all he does" (Psalm 145.13b NLT). 

"But you must not forget this one thing, dear friends: A day is like a thousand years to the Lord, and a thousand years is like a day. The Lord isn't really being slow about his promise, as some people think. No, he is being patient for your sake. He does not want anyone to be destroyed, but wants everyone to repent" (2 Peter 3.8-9 NLT). 
If you have lost faith in the Promises of God for your life, speak the prayer below by faith and trust that God is true to His Word.
"Father God, You have given me many Promises. Some of them have come to pass and others I am still working toward and waiting for. I declare today that Your Word is more powerful than my situation. By faith, I claim my Promises are 'Yes" and "Amen" in Christ. I will not speak a word against them. I will not believe the contradictions of my circumstances. I will only claim and speak each of my Promises as if they are already on Earth as they are in Heaven. I rebuke doubt. I rebuke fear. I rebuke discouragement. I rebuke worry. And I rebuke any hindering and distracting spirit that may be trying to work against my Promises from coming to fruition. I thank You, God, in advance for resurrecting my Promises in Your strength and time. I pray this in Jesus' name, amen."
"Now all glory to God, who is able, through his mighty power at work within us, to accomplish infinitely more than we might ask or think" (Ephesians 3.20 NLT).