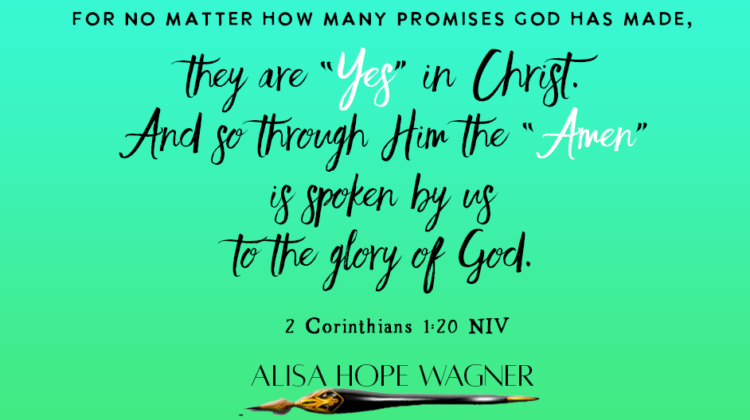 Today's Devotional
A lot of people try to earn God's promises, thinking, "If I'm good enough, smart enough, read enough books, fill in the blank…or that I need to be whatever God needs me to be, then God will help."
That is just not the truth.
You cannot earn God's promises. We must lean on Christ alone to fulfill the promises God has for our lives. That doesn't mean we do nothing. We stay obedient to God, all the while cultivating our character and making us mature in Christ.
In the end, it will have to be a miracle of God. He does it because He loves us and is faithful. We will never be good enough to earn or deserve God's promises. He does it because of His Perfect Son, Jesus Christ, who God sent for us because He loves us.
"For no matter how many promises God has made, they are 'Yes' in Christ. And so through him the 'Amen' is spoken by us to the glory of God.
"  2 Corinthians 1:20 NIV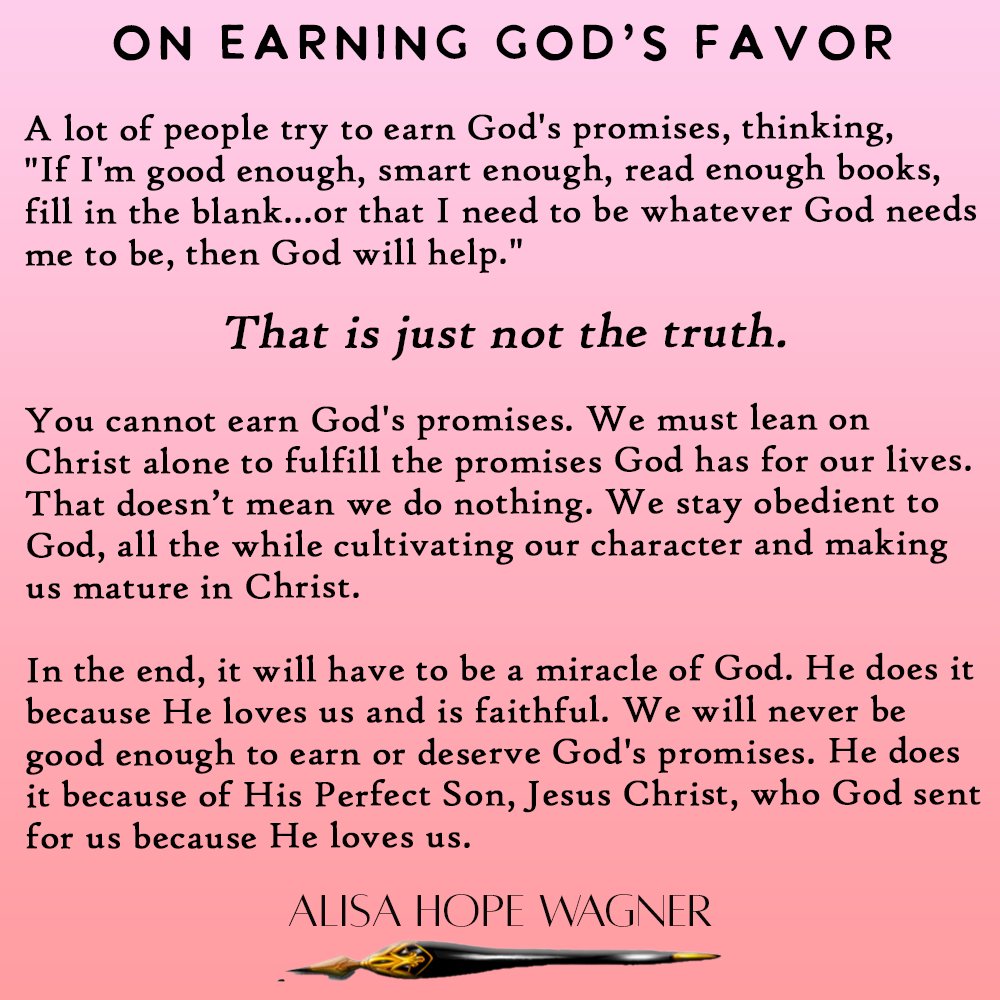 If you want to do this group or individual study click here to check out Why Jesus: A 50 Day Holy Spirit Experience.