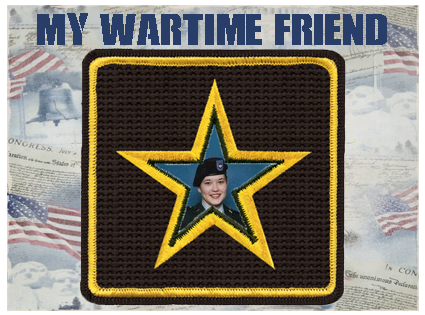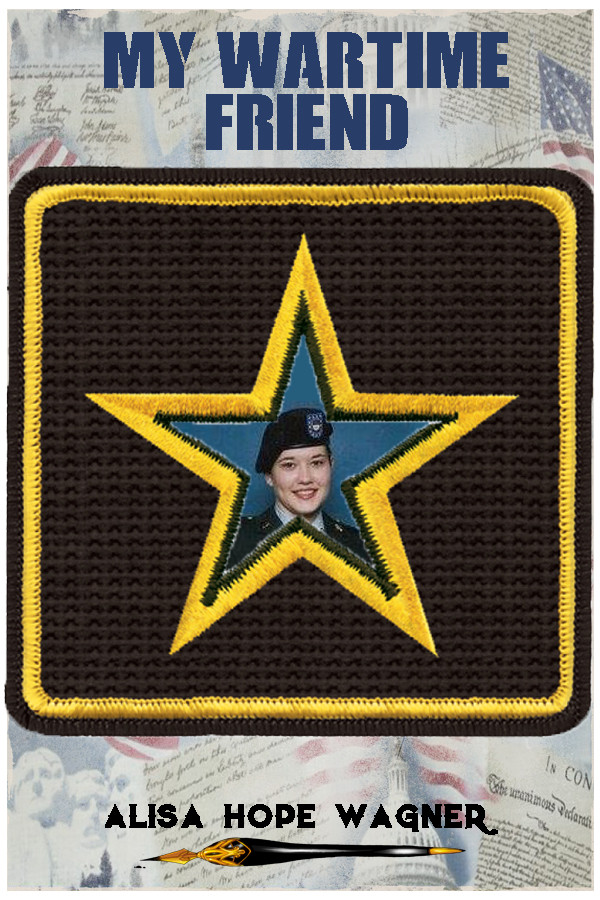 High School Friends
I remember seeing Tiffany in the hallways of our high school. We quickly became friends during a creative writing class. Then we attended college together and have been close now for over 25 years.
The phone call came after college. She told me that she was joining the Army. I was both shocked and excited for her. I grew up an Army brat, so I have great memories of military life. But nothing could prepare me for when she called to say she was shipping off to war.
Fighting for one's country is an honor that inspires America. Throughout America's history, people have fought and died to establish "One Nation Under God." I'm in awe of my friend's guts, courage and sacrifice. She will always be my hero for serving the country that I so love.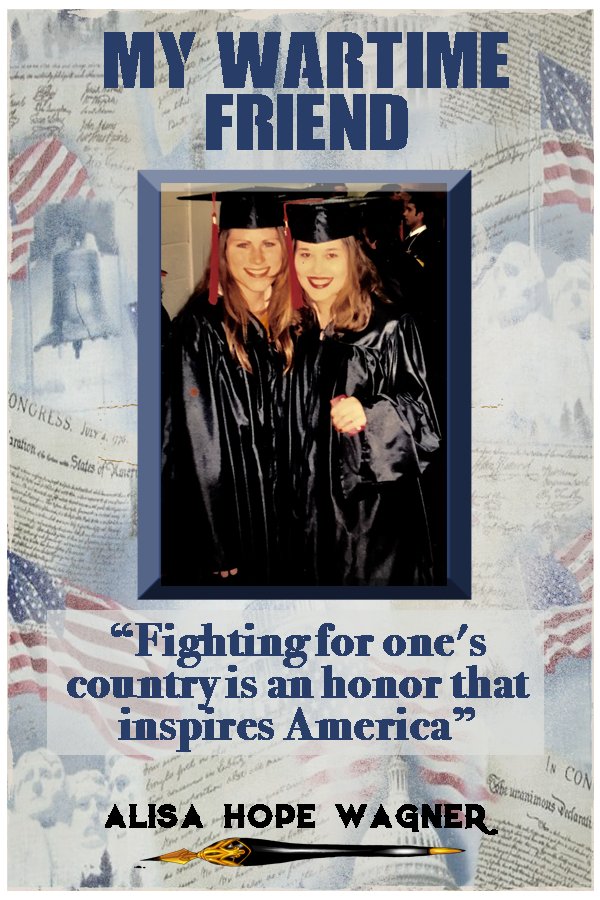 In gratitude to my friend and to all military soldiers and to celebrate the birthday of the greatest nation on earth (USA), I dedicate this post to those who have served the United States of America. Thank you for your service.
Wartime Interview with Tiffany Molina
1. Describe one of your most difficult days while deployed in Iraq?
That's very difficult as there were many dark and intense moments. It was a tough day when I saw my husband, we were newlyweds, traveling past me in a convoy of tanks headed towards a location where enemy attacks taking place. Later I heard what had taken place that day and it was scary and thankful he was alive. My husband went on that day to receive an ARCOM with Valor for his actions that day.
2. What is your fondest memory of being in the military?
That's an easy question, I met my husband in the Army, and I thankful. Equally I met some of the best people that I stay in touch with even today, 15 years later.  The camaraderie in the military is incredible.
3. What are some of your most valuable take-aways from your four years of service to our country?
The views of the military and its actions are varied and political, but everyone knows that I suppose. Most days there was an abundance amount of respect. And what you think you have learned right out of high school or even college is definitely not all there is to see and learn from the world. Especially considering when you deploy to a third world country and experience a time of war, having moments wondering if you are safe and whether you will have to pull the trigger. Puts so many things into perspective and humbles you.
4. How has military experience helped you later in life?
The confidence and assertiveness I have today I attribute to my time in the US Army. It has given me an enormous amount of respect from others and for others. I've met many people of all walks of life, and that gave me a chance to see their different perspectives as well.
5. What advice would you offer anyone thinking about joining the military?
I would definitely tell them to weigh all the options of what's best for them at the time but also what it can and will give them in the future. It may not be for everyone but I'm confident everyone can do it and benefit from it. It was a great opportunity in life that I would never trade for anything in the world.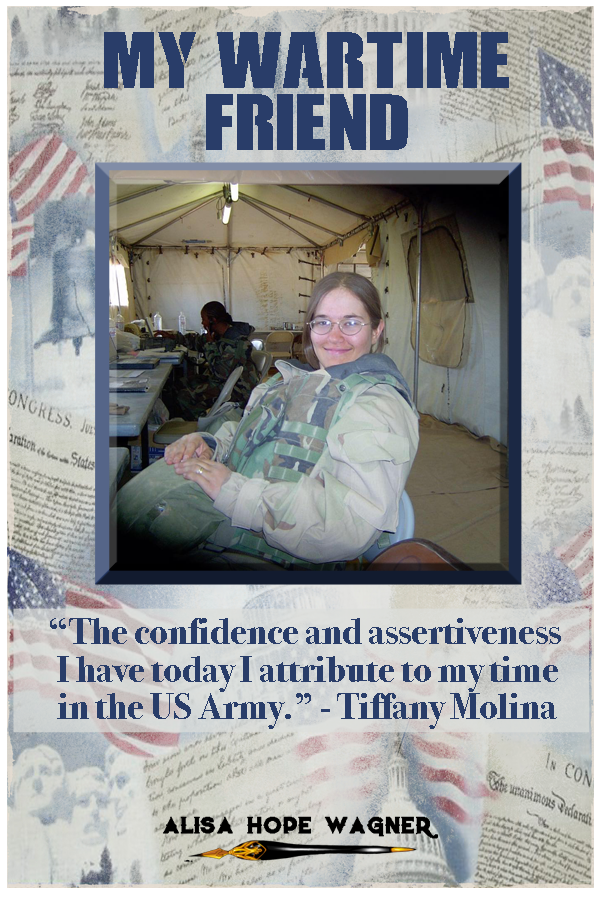 *My friend has also donated her words to
African Missions
in the award winning devotional anthology,
Granola Bar Devotionals
. You can purchase your copy today and support others while encouraging yourself!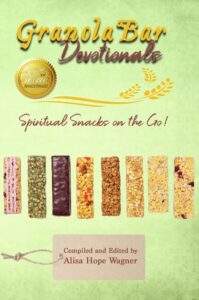 In 2000, Tiffany Molina enlisted in the U.S. Army after completing her Bachelor's Degree at Texas A&M University-Corpus Christi.  SPC Molina was a Military Paralegal in JAG Office working with Article 15's and Court Martials. She was deployed to Iraq in 2003 for Operation Iraqi Freedom alongside her husband, SFC Eliodoro Molina, whom she met at Fort Stewart, NC.
She was honorably discharged after a short four years of service.  She has traveled the world thanks to her time in the Army and is thankful of these life opportunities. The training and camaraderie were the best memories she has from the service.
For the following six years, she enjoyed a career as a secondary English teacher in public schools across South Texas and North Carolina. Tiffany joined the Harmony Public Schools team in 2011 in El Paso as an English teacher where she soon became the Assistant Principal of Academics for the next three years. Her family moved to Austin, Texas, in 2015 serving as the Dean of Students for HPS-Austin.
During that time, she completed her Master's Degree in Education with Leadership and Policy focus from the University of Texas-Arlington. Tiffany is now the Principal of Harmony Science Academy of Austin, where she has been for the last three years. She is most proud of her 16 year marriage to her husband, still active duty in the Army at Fort Hood.
Tiffany has two beautiful boys, ages 14 and 10. As her husband nears his retirement, the family plans to call Austin their "forever home."