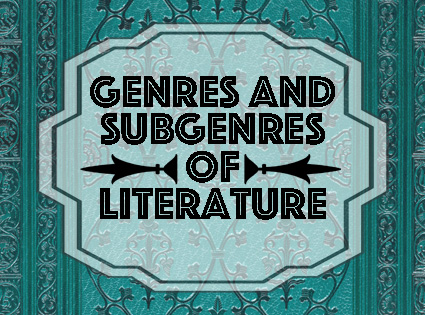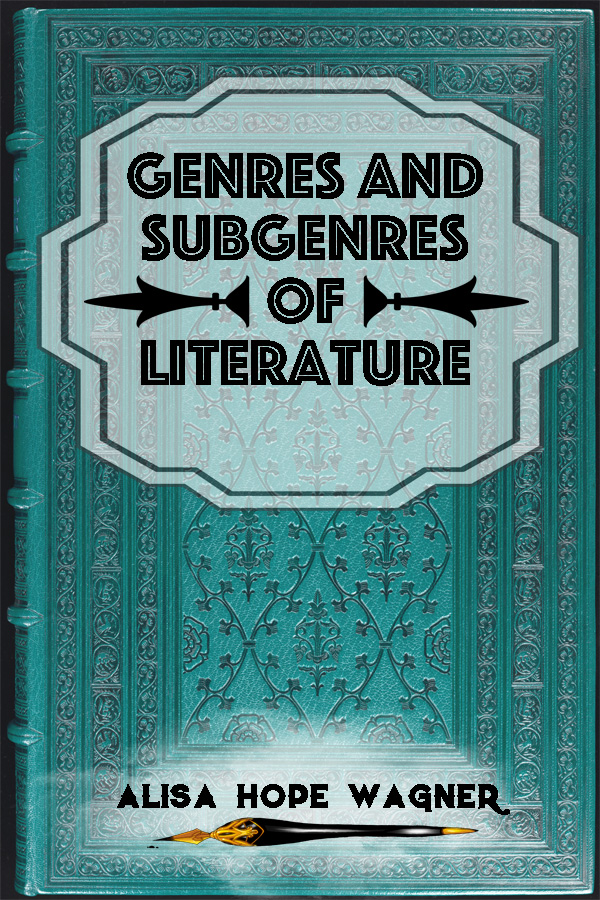 Literature can be divided into two main categories: non-fiction and fiction.
Fiction is divided into genres and subgenres. When writing a novel, the first thing the writer must choose is the genre of the book and any subgeneres.
Below is a list of the most basic fiction genres.
Children's Fiction: books written for young kids. Subgenres include contemporary, comedy, historical, fantasy and science fiction. Examples include Wrinkle in Time, Number the Stars and Captain Underpants.
Christian Fiction: books with a Christian theme and moral boundaries. Includes all subgenres. Examples include Mark of the Lion Series (Historical), Onoma Series (Dystopian), Chronicles of Narnia (Children's) and the Pawn (Horror).
Comedy: books that make the readers laugh and usually have a happy ending. Subgenres include satirical comedy, dark comedy, romance comedy and action comedy. Examples include Catch-22, A Confederacy of Dunces and Bridget Jones's Diary. 
Historical Fiction: books that are set in history. Subgenres include western, time-travel, romance, steampunk, alternate history and Regency (Jane Austen's time period) fiction. Examples include The Book Thief, Beloved, Ben Hur and Outlander.
Literary Fiction: books that are serious in nature and highly esteemed. Subgenres include contemporary, historical, drama, allegory and speculative. Examples include Jane Eyre, Life of Pi , 1984 and To Kill a Mockingbird.
Middle Grade: books written for 8 – 12 years olds.  Includes all subgenres. Examples include Wonder, Diary of a Wimpy Kid and Interstellar Pig. 
Mystery/Suspense/Thriller:
Mystery: the main character (protagonist) is trying to find the truth and/or solve the crime that has already occurred using their intellect and clues. The protagonist is usually not in danger. The protagonist knows more than the reader. Subgenres include cozy mysteries, private eye, crime and detective. Examples include Murder on the Orient, Murder She Wrote and Agatha Christie books. 
Suspense: the protagonist is trying to stop the crime from happening. The protagonist becomes aware of danger. The protagonists knows less than the reader, which creates suspense. Subgenres include historical, action, crime and comedy. Examples include the Stephanie Plum books, the Girl on a Train and Sharp Objects. 
Thriller: the protagonist is in danger and tries to stay ahead of the impending doom. Subgenres include action and crime. Examples include James Bond,  The Da Vinci Code and Silence of the Lambs. 
Romance: the story focuses on relationships and love. Subgenres include comedy, historical and mystery. Examples include The Notebook, Bet Me and The Vow. 
Speculative Fiction is the umbrella for dystopian, fantasy, horror and science fiction.
Dystopian: the story is set in a dark, alternate reality and characters have to deal with new political and social structures. Hunger Games, The Maze Runner and Brave New World.
Fantasy:  High Fantasy is completely set in a fictional world. Low Fantasy is set in the real world with fictional attributes. Examples include Lord of the Rings (High Fantasy), Game of Thrones (High Fantasy), Star Wars (High Fantasy also sci-fi), Conan the Barbarian (Low Fantasy) and Harry Potter (Low Fantasy).
Horror: a story which elicits emotions of fear, disgust and terror. Examples include The Exorcist, The Shining, Jaws and Frankenstein. 
Science Fiction: a story based on future scientific advancements in technology that occurs in space, on other planets, with time travel or with aliens. Examples include Hitchhiker's Guide the the Universe, Edge of Tomorrow, Dune and Star Trek. 
Young Adult (YA) Fiction: books written for 12- 18 years old. Includes all subgenres. Examples include Holes, The Fault in our Stars, Divergent and Ready Player One. 
Write in the genre you read the most. Find your genre niche, and you will find your target audience!
If you are interested in YA and Fantasy Fiction, purchase Alisa's book, F'lorna of Rodesh on Amazon!