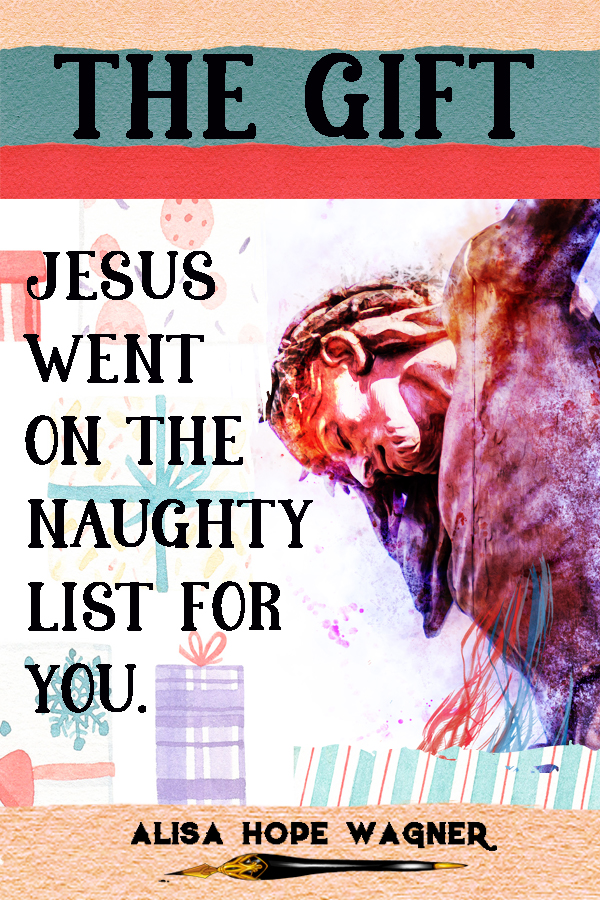 The culture's manufactured Christmas Spirit includes being good enough to earn our holiday blessing. Kids may lose their presents if they are bad. But if they are good, they will have gifts under the tree.
The other component of this fake Christmas Spirit is by doing good works we automatically become good people. We buy coffee for the person behind us and, suddenly, we become saints.
Both of these proliferated counterfeits of the truth negate our need for a Savior. They are so far from the truth but almost every Christmas song, movie and story reiterates this falsity over and over again.
Thinking we could ever be "good enough" robs us of seeing our true nature and our true need. No matter how good we think we are, we all fall short of God's perfection, and we all need a Savior, a Mediator, connecting us to a holy God. We can't do it in our own strength.

Christianity is the only religion that says "You don't have to be good enough." In fact, we say, "You will never be good enough." But we have a Messiah who went on the "naughty list" for us, and He put us on the perfect, holy list through His Sacrifice.
Jesus spilled His blood, His essence, God in the Flesh for us, so we could be covered from head to toe in the redeeming power of grace and cleansed for eternity from our sins, mistakes, failings –whatever you want to label them. We can have a relationship with a holy God through Jesus, and that relationship continues into eternity–heaven, the presence of God, after we die.
"For God made Christ, who never sinned, to be the offering for our sin, so that we could be made right with God through Christ" (

2 Corinthians 5.21 NLT

).

I thank God this Christmas Season for His Gift of the Messiah, the Savior, the Meditator who with two pierced hands brought an imperfect people together with a perfect Creator. I rejoice because Jesus took my forsakenness on the Cross. No matter how much I fail or how much I fall, my name is written on the "good list" because Jesus went on the "naughty list" in my stead.

However, Jesus is no longer on the naughty list. He now owns the list, and He wants everyone's name to be written on the redeemed side, which is why His sacrifice is a gift. It is a free blessing given to us who see our need for it. No strings attached. All we have to do is accept it.
"If you openly declare that Jesus is Lord and believe in your heart that God raised him from the dead, you will be saved.

For it is by believing in your heart that you are made right with God, and it is by openly declaring your faith that you are saved" (Romans 10.9-10 NLT).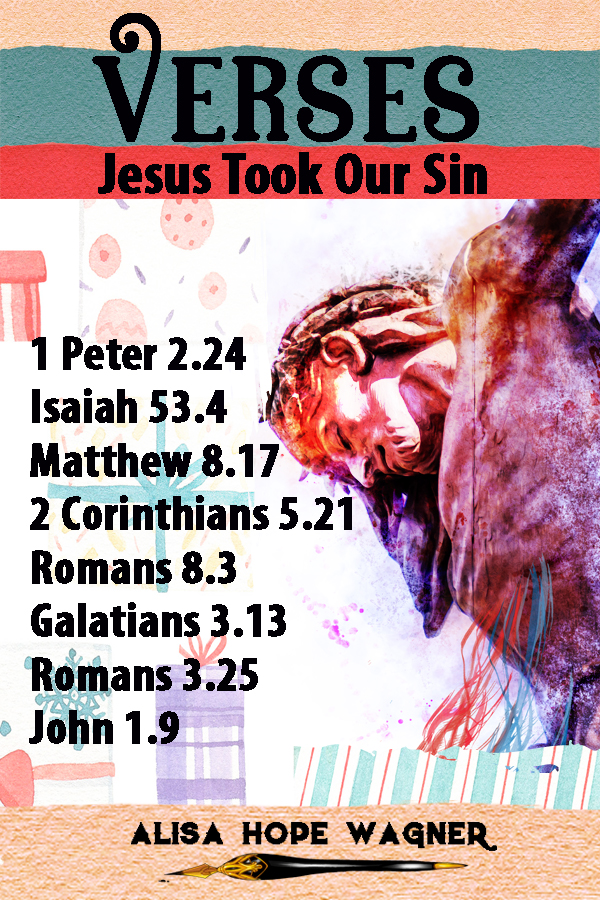 So instead of tellings our kids to earn their blessings. We explain that God loves them so much that He gave them the ultimate Gift–Jesus Christ Who died to bring them into God's eternal love. And instead of buying coffee for a stranger to be a saint. We can believe by faith that we have been perfected by the Sacrifice of Jesus Christ and buy the coffee out of an overflow of what we already know is true.

For Christmas as a blessing to my readers, I am giving away a Kindle Download of my book for five days, Why Jesus: A 50 Day Holy Spirit Experience. It's a free gift to you with no strings attached. Here is the
LINK
on Amazon.