How Jesus Changed My Emotions
I remember one night in 2012, God was leading me to do something that was crazy, frowned upon and definitely not on my list of to-dos. He told me to self-publish my debut novel, Eve of Awakening. I had written the book in December of 2005 and for over seven years I did everything God asked me to do from letting it sit for years while I raised my three babies to mailing out queries to hiring an editor to finding an agent to sending it to book competitions to attending writers conferences and to rewriting and editing the book several times. All this work and at the end of the day, He said to self-publish. Absolutely not!
I sat on the floor in my kitchen and cried out to God. He wouldn't lead me down this path, would He? Was I not good enough for a traditional publisher? The answer to obey was not in my heart, and if He wanted to change my mind, He would have to do it supernaturally. And so He did.
Right there on the kitchen floor the thickest peace poured down on me and across my spirit. The kitchen was filled with it. I still didn't agree with His decision, but I couldn't deny the divine peace that blanketed me. Jesus literally transformed my emotional state. So I obeyed.
Since the night I chose to obey, I have published 15 books and 2 anthologies with more coming in 2019.  I still don't understand the fullness of God's plan in my life, but I trust that God will give me an emotional loophole when I need it.
How Can Jesus Change Your Emotions
We can't always control how we feel; however, as Christ followers we have a divine loophole. Jesus overrides all our emotions if we surrender to His power and authority.
In the Bible, Jesus gives us His two greatest commands: to love God and to love others (Mark 12.30-31). But if we can't control how we feel, there is no way we will obey by this command. Is God setting us up for failure?
What we find is Jesus set the highest standard, knowing we would fall short and that He would have to accomplish it on our behalf.  
"Do not think that I have come to abolish the Law or the Prophets; I have not come to abolish them but to fulfill them. For truly, I say to you, until heaven and earth pass away, not an iota, not a dot, will pass from the Law until all is accomplished" (Matthew 5.17-18 ESV). 
Not only can we love when we don't feel like it, we can have peace instead of frustration; strength instead of timidness; joy instead of sorrow and discipline instead of chaos.  This doesn't mean we won't experience the full spectrum of emotions, but if God gives us a command that we don't "feel" like obeying, He will give us an emotional loophole, if we let Him. When God changes our feelings, it will be possible to obey.
Jesus Can Transform Your Emotions
If God is asking you to do something difficult, scary or countercultural, ask Him to "cheat" on your behalf by giving you His feelings on the matter. He sees what we can't see and knows what we don't know. God is the ultimate winner in the end, and we can obey His commands knowing that we have the victory with Him.
"But thanks be to God! He gives us the victory through our Lord Jesus Christ" (1 Corinthians 15.57 NIV).
Whatever you are facing, ask God to overhaul your emotions, so you can obey His command. You might not be able to change how you feel, but Jesus can.
Claim the Resurrected Emotions of Jesus
When we submit our emotions to God, they must obey Him. Everything submitted to God obeys. And when they obey, He can move powerfully through them! God loves transforming our emotions into powerful feelings that are pleasing to Him.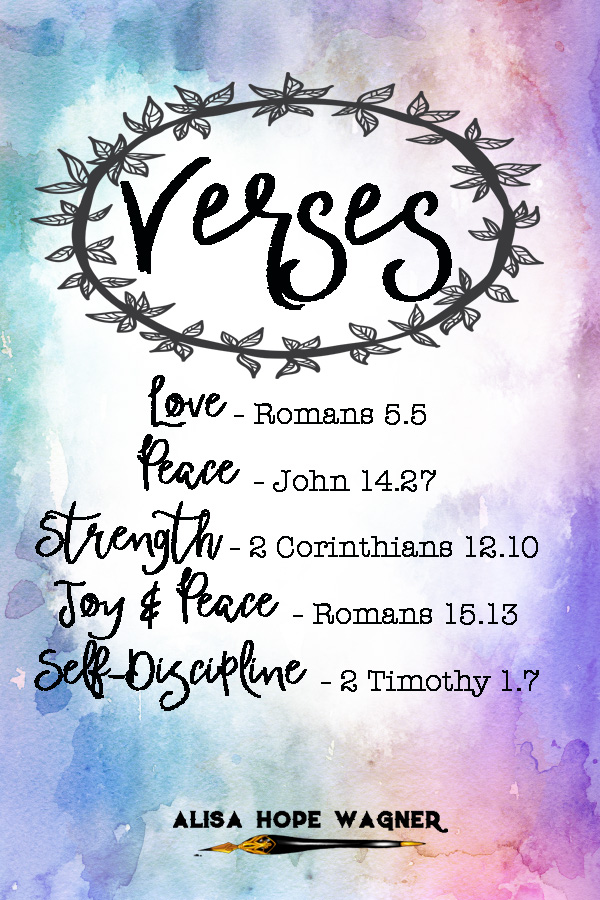 The Emotion of Love instead of Hate:
Are you struggling with anger? Even if that person has hurt you wrongfully, the emotion of hate will be a rot in your soul. God is the Ultimate Judge. Give Him your anger. Let Him deal with that person or situation, so you can walk in the freedom of love.
"And hope does not put us to shame, because God's love has been poured out into our hearts through the Holy Spirit, who has been given to us" (Romans 5.5 NIV).
The Emotion of Peace instead of Chaos:
Is there chaos all around you? You can have peace in the eye of the storm. Jesus promises us His peace. Stay close to Him and the storms of life won't knock you down.
"Peace I leave with you; my peace I give you. I do not give to you as the world gives. Do not let your hearts be troubled and do not be afraid" (John 14.27 NIV).
The Emotion of Strength instead of Weakness:
Do you feel weak? God's strength is strong in your weakness if you submit it to Him. Everyone has weaknesses. They are nothing to be ashamed of. You simply need to surrender them to God and watch His power rise up in you.
"That's why I take pleasure in my weaknesses, and in the insults, hardships, persecutions, and troubles that I suffer for Christ. For when I am weak, then I am strong" (2 Corinthians 12.10 NLT).
The Emotion of Joy instead of Sorrow:
Do you have sorrow? We live in a fallen world. Life is not perfect, and the heartaches should push us to God. Give Him your grief, and allow Him to fill you with His joy.
"May the God of hope fill you with all joy and peace as you trust in him, so that you may overflow with hope by the power of the Holy Spirit" (Romans 15.13 NIV).
The Emotion of Motivation instead of Laziness:
Are you unmotivated? Sometimes the greatest path God is calling us is the hardest route to walk. It's daunting trying to get motivated when the journey seems difficult and long. But God will be with us every step of the way. We just need His motivation!
"For the Spirit God gave us does not make us timid, but gives us power, love and self-discipline" (2 Timothy 1.7 NIV).
You can read Alisa's Dystopian Christian Fiction books, the Onoma Series, by starting with Eve of Awakening, which can be purchased on Amazon.