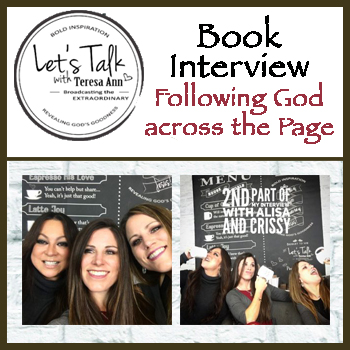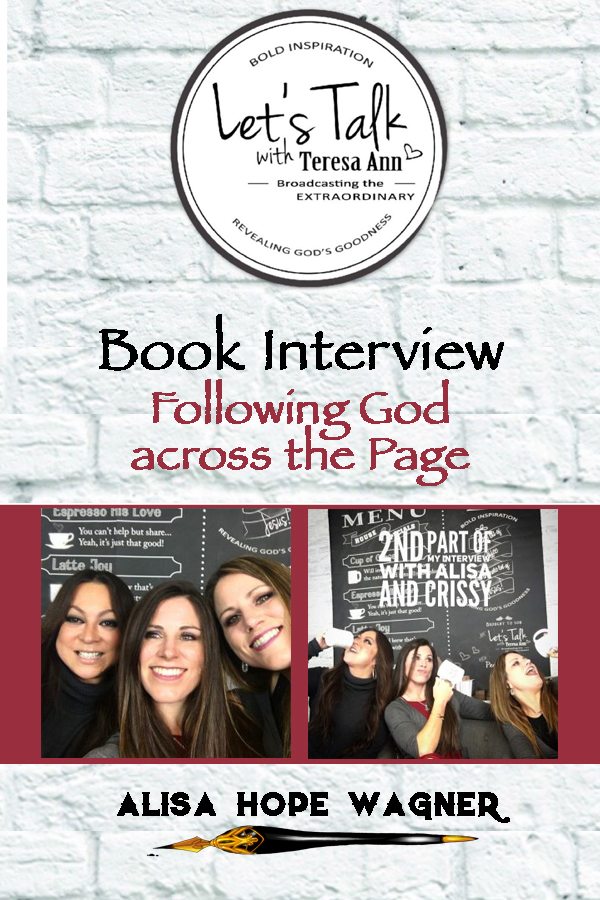 You can purchase Alisa Hope Wagner's books about the twins' two reality TV show adventures:
Following God into the Cage (Book Trailer) & Following God across the Page (Book Trailer)
You can find Teresa Ann at her Blog, Instagram, Email, Youtube and Facebook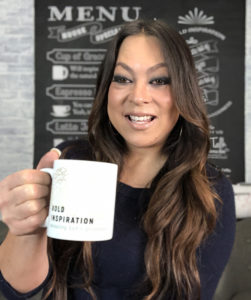 Teresa Ann is the founder and talk show host of LET's Talk with Teresa Ann♡ via both her podcast and YouTube channels. She is also a self-published author of the book, God is Enthralled by Your Beauty, and the blogs Triumphant Victorious Reminders and The Pee Diaries of a Laughing Mom. Teresa Ann LOVES using many adjectives and truly enjoys exploring the scenic route when telling a story! She is known for her loud laughter, yet God's gentle words as she echoes His Word into the hearts of women to simply point them back to the Father GOD. Her heart's desire is that women will begin to see into the mirror of God's Word. Every chance she gets, she loves to come alongside her daughter to minister to every day people while they help them to discover the treasures of God and convey just how extraordinary God has made them. Teresa Ann enjoys articulating how our lives are to be a sign, wonder and miracle that point others to the Father GOD as HE flips the script in our lives to see no longer from the place of lack but from GOD'S abundant life!
Teresa Ann is a featured writer for enLIVEn's Devotionals two anthologies– Get to the Margins and Granola Bar Devotionals, which is a 3rd place winner for the 2019 Selah Awards in Anthology!  Proceeds go to African Missions.