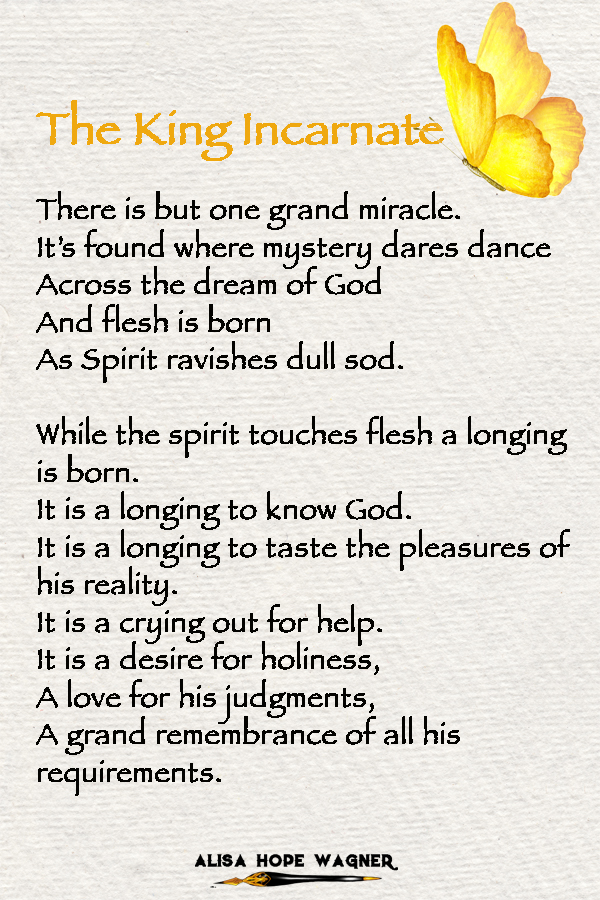 "Tradition says that there was never a Yellow Butterfly on earth until Christ came forth from death and rose up from the tomb. The true Yellow Butterfly was never seen among wicked men, among evil company, evil speech, evil deeds, things hateful, things shameful, things vicious." – John MacRury
My husband and I are heading to Ireland for our 20th anniversary this June, so I'm studying Celtic Christianity and Irish history. Calvin Miller (my favorite author) fell in love with Celtic Christianity before he passed, and he wrote many books on the subject. I'm currently reading his book, Celtic Devotions, a Guide to Morning and Evening Prayer.  And I am currently memorizing the prayer, The King Incarnate, so I can speak it over the shores of the Emerald Island.
One of the daily prayers in this book was about the Yellow Butterfly. This rare and special butterfly became a metaphor for resurrection to the Celtic Christians who lived so close to nature and saw God in His creation.
"I would love to see a Yellow Butterfly," I thought to myself. "I desperately need a resurrection of the heart."
Bearing the weight of faith for a long time can be difficult. And much like Jesus in the Garden, trusting God can sometimes hurt. I felt God's word of knowledge in my spirit that I would see a Yellow Butterfly. Somehow, He would lift me out of my feelings of doubt and hopelessness.
A few days later, I was dropping my niece off at my sister's house. I just spent the day hosting a going away party for my brother and his family who are returning to their African Mission Work. Then I took my daughter and niece to buy Teacher Appreciation gifts. As I walked up to my sister's house, the only thing on my mind was getting home to bed. I didn't feel well and I was worn out.
But as I walked onto my sister's porch, I saw a beautiful Yellow Butterfly. It was small, but it had no other colors but solid, bright yellow. I instantly remembered God's promise to show me one. And I knew that He would give me a heart resurrection as I trusted Him.
I went home and opened my Bible and read the following verses from Psalm 37.16: "Better is the little that the righteous has than the abundance of many wicked" (ESV).
The Yellow Butterfly was small, but at least its color was solid. I would rather have a little bit that's pure than whole lot that's corrupted. Sometimes we miss what God is doing in our lives because it seems so small. However, an ounce of pure gold is worth much more than a pound of pyrite.
My prayer for you is that you do not underestimate the value of what God is doing in your life. It may seem small, but if He's in it, the worth is priceless.
And you are priceless, my friend. So valuable that the Son of God died simply to be with you. Don't underestimate the small things God is doing in you. Be on the lookout for those Yellow Butterflies. When you see them, remember that God is always at work resurrecting your heart into His joy, love and peace.
If you want a prayer for healing, here is a beautiful prayer that you can confess.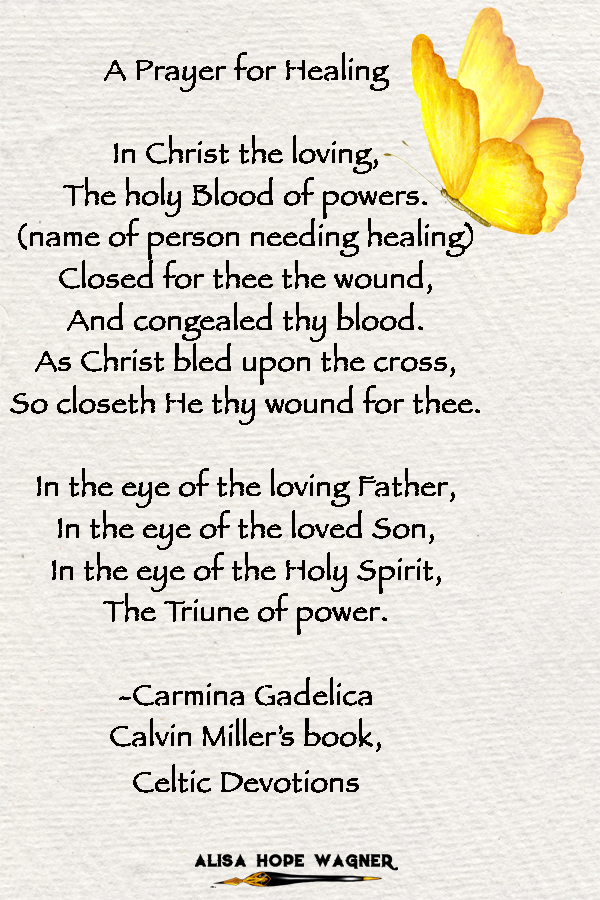 If you would like to check out Alisa's nonfiction and fiction books, you can purchase them on her AMAZON AUTHOR PAGE.