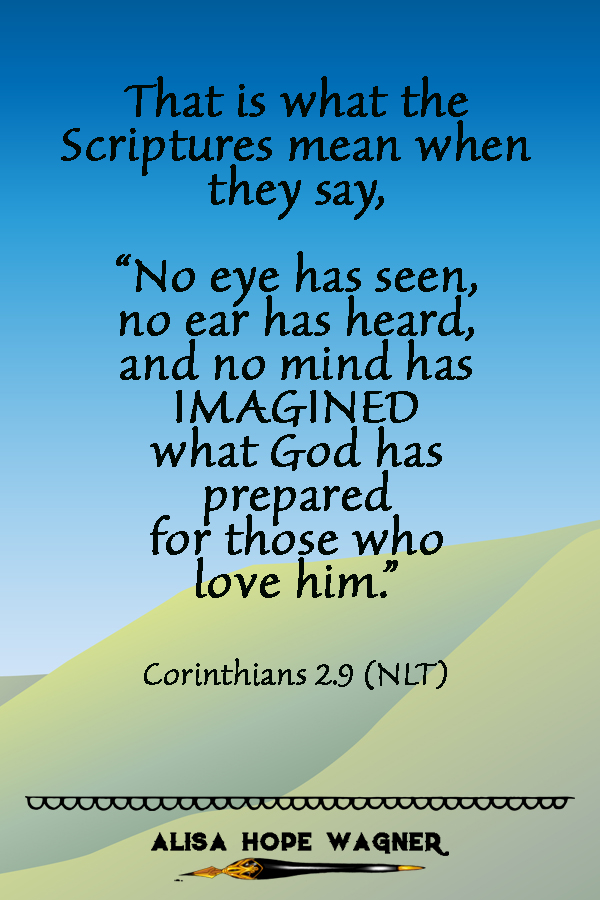 I had a prophetic dream.
My family and I moved to a new location, and we were looking for a home. However, the real estate agent only showed us one house. The house was terrible. It was a decrepit shack with old furnishings, cobwebs and grime from years of neglect. 

I looked at my children and back to her. "We can't stay here," I said.

She shook her head. "Well, this is the ONLY house left in town. You have no choice. If you don't want to stay here, you'll have to build your own house."

She said it so resolutely that I took it as truth. I almost resigned to the fact, but when I looked at my kids again, I knew we couldn't stay. I might be able to deal with it, but I wasn't going to force them to.

"I'll just build one," I said. I had no idea where I would get the tools, material and know-how to build a house, but there was no other option.

I shuffled my kids out the door, wondering what the heck we were going to do. Then I looked up and there before me was an expansive, green field rising to a hill. On top of the hill was this massive resort with a hotel, condos, restaurants, spa and gorgeous palm trees and landscape.

I felt the Lord say into my heart. "It's all ready for you."

The real truth hit me. That lady had been lying to me! She desperately wanted me to live in poverty even though my inheritance was just up that hill!

"Come on, kids!" I said, facing the hill. "That's where we are living."


The enemy wants us so badly to not see our true inheritance. If we would tap into God's imagination and love, we would know just how much He wants to bless us. But we won't be willing to walk up the hill to our full Promise Land if we can't see what God sees. We can't see what God sees unless we are spending time with Him.
So many Christians live their lives stuck in metaphorical shacks because they don't know how good God is and they're not willing to walk towards His best. God has so much for each of us according to our design and purposes.
We simply need to stop listening to the lies of the enemy, stop accepting the shacks of the world and start moving by faith to God's Resort.
If you want more victory in Christ, read Alisa Hope Wagner's faith-changing book, Our 6 His 7: Transformed by Sabbath Rest!