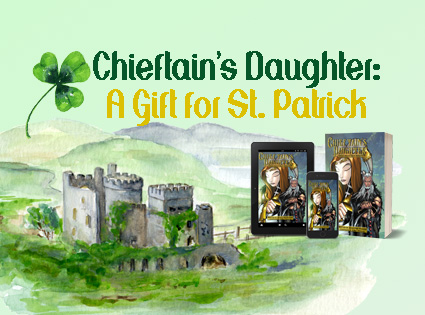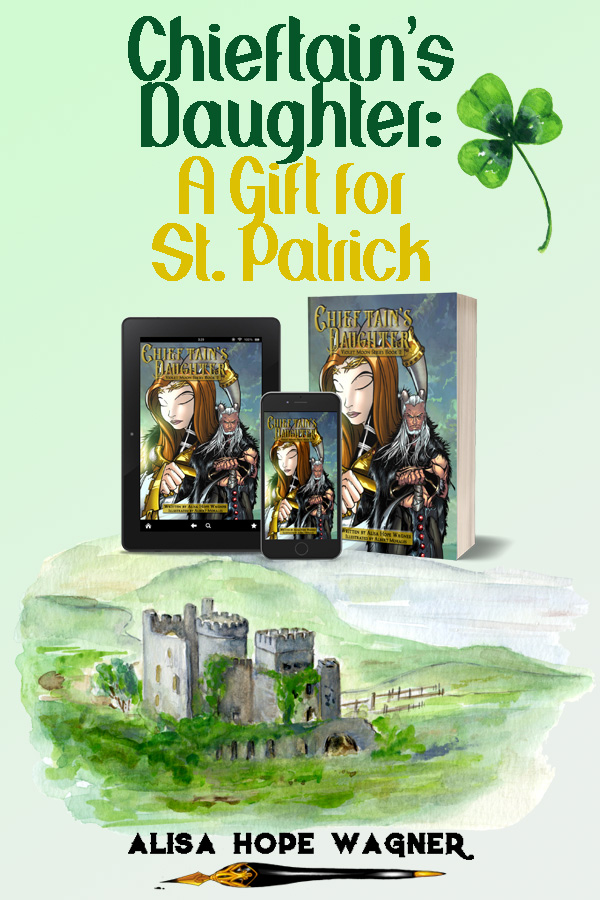 Did you know that St. Patrick is one of my favorite holidays? St. Patrick's work in Ireland has had far-reaching effects on history and the world as we know it, and researches, historians and spiritual leaders are just now starting to understand the full impact of his legacy.
I've read St. Patricks 2 sets of writings, studied the culture in which he came to Ireland, have written and published about his life and even went to Ireland for my 20-year wedding anniversary to both study and enjoy the country, culture and people. Needless to say, I'm a fan of this amazing Saint! You can find my article about St. Patrick at CBN.com.
All the research and experience I gained because of my passion for St. Patrick have been poured into my book, Chieftain's Daughter: Violet Moon Series Book 2. The Lake-keepers in the book are based on the pre-Christian Celts of Ireland. If you haven't yet lost yourself in F'lorna's story found in the Violet Moon Series, what are you waiting for? The series has already won many national and international awards for graphics, Young Adult Literature, Fantasy Fiction and more!
But instead of just writing about it to you. Let me explain it all in a quick 3-minute video!
You can find the first two books of the Violet Moon Series at AMAZON: F'lorna of Rodesh & Chieftain's Daughter.