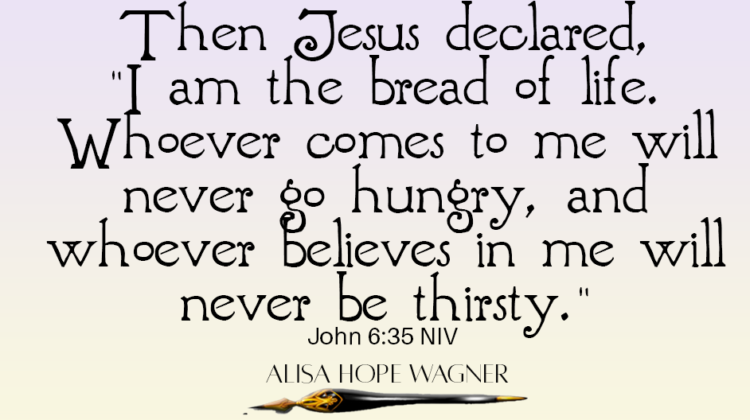 Today's Devotional
The Bible is full of metaphors, relaying spiritual truths in a way that we can understand. Jesus is the Bread of life, and He satisfies our longing for God! Bread is a staple, so it is significant. Jesus is saying He is our staple, our satisfaction.
"Then Jesus declared, 

"I am the bread of life. Whoever comes to me will never go hungry, and whoever believes in me will never be thirsty.
"  John 6:35 NIV
If you want to do this group or individual study click here to check out Why Jesus: A 50 Day Holy Spirit Experience.