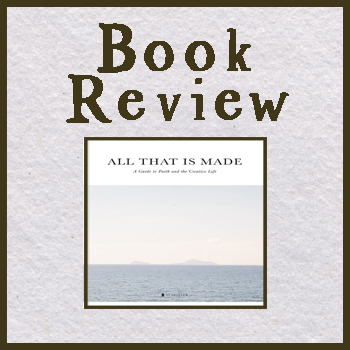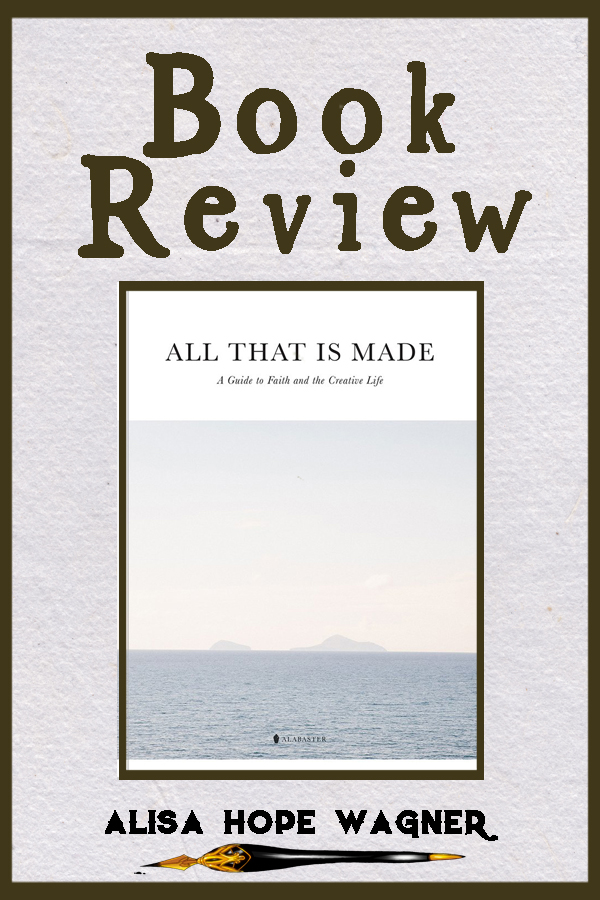 "For we are God's handiwork, created in Christ Jesus to do good works, which God prepared in advance for us to do" (Ephesians 2.10 NIV).
I received this gorgeous little book as a gift in the mail. It came at the perfect moment. As a creator (writer & publisher), I sometimes get lost in the tedium of creating and forget why I chisel out words day-to-day. Creating can become tiresome and lonely if we forget the reason behind our act of creating, but ALL THAT IS MADE: A Guide to Faith and the Creative Life, reminds me of why I create, and it has little to do with fame, money or prestige. I've listed a few of the beautifully written reasons below.
"Creatives rearrange the materials of the Earth to tell old stories in fresh ways."

"It is creatives that both give voice to our suffering and imagine a world in which it is not wasted."

"God was the first artist to put something of himself into art, and we have followed in that legacy."

"It is only a matter of time before we become who Christ says we already are."

"Making art is almost certainly an act of courage and bravery."

"Before our making, we are invited to consider how we are made, how we are loved, and how we are held closely in the. presence of God."

"As creatives, we must learn to integrate the workings of the Kingdom into our own creative process."

"Jesus brings restoration in a way that feels like an outsider art experience."

"The cross is where the lines between sacrificial living and the creative process get blurred."
I can open to any page of this book and find encouragement for my life as a creator. Not only that, I gain a renewed purpose and perspective when I'm reminded of why I write: God created me to write to be a blessing and to fulfill my calling. When I allow God to take care of all the other aspects of publishing books, I am free to embrace the fullness of my design and to enjoy the process of creating with the Holy Spirit. My actions are motivated by faith, not the bottom line, and this may seem weird to the world, but I trust that God's glory will shine through my obedience.
"Weirdness is a tool of the Divine. As people of faith, our lives get weirder before they become clear."
If you want to experience a 10-year span of public and private faith, check out my book, Proverbial Tweets.