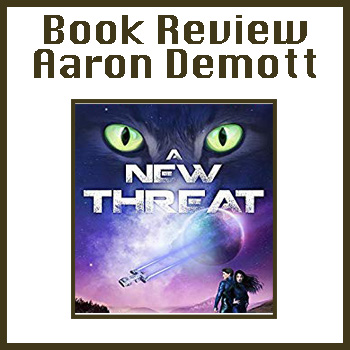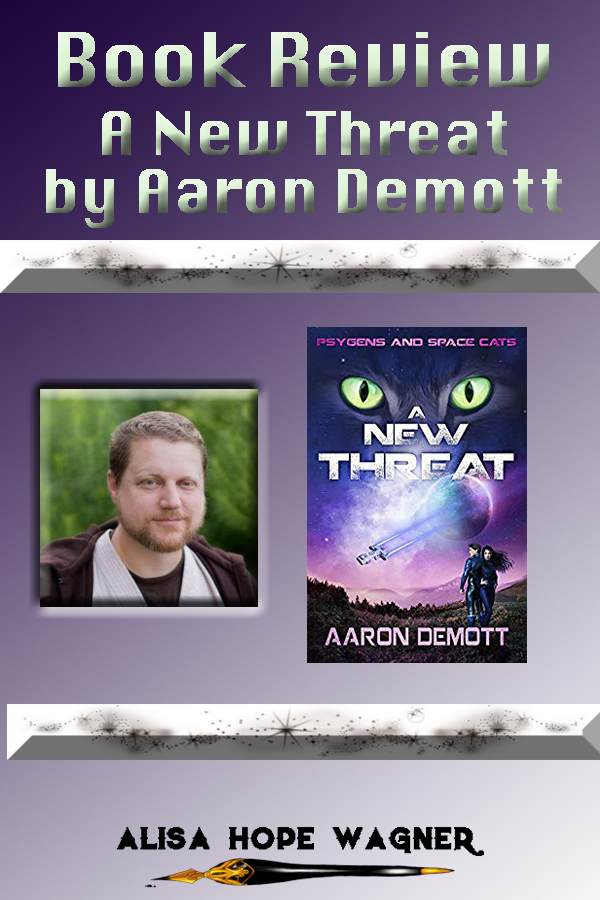 Aaron Demott's book, Psygens and Space Cats: A New Threat, embodies what I love about Sci-fi –the imagination being used to envision the possibility of something more, of something different. This story has it all — mind speech, body regeneration, space ships, advanced technology and aliens.  Did I mention the aliens are feline humanoids?
Demott makes a valuable distinction between actual aliens vs. altered DNA. These aliens are not a mixture of humans and cats — they are an entirely different species of life (the Meskka) who happen to have cat-like qualities. The book does include lifeforms that are altered DNA, and they lack the intrinsic imprint of self-awareness.
Although the main character, Tomed (Demott spelled backward without the extra T?), is rugged, supernaturally gifted and an all-round good guy, my favorite character is Bast. Bast has "fluffy" fur, a tail that gets in the way and ears that flatten when she's anxious. She was such a fun character to live via!
I loved looking through Bast's eyes as a feline alien humanoid, struggling with those pesky things we humans don't have to fret over: how to sit in a chair, will my fur dry in time for the party, why Earth food has to be overly cooked and, yes, where the heck is the sandbox when you have to relieve yourself!
And to my amazement, Demott did an excellent job writing from a woman's point-of-view — both human and alien — which balanced out nicely with the fight scenes and the tech-jargon. The story was full-bodied and did a wonderful job at drawing both women and men into the action, which some sci-fi books struggle to achieve.
I also empathized with the villain of the story. I could see validity in some of his reasonings–though they did not justify his actions. But so much of life's problems have two points-of-view, and Demott did a great job of including differing viewpoints to the conflict.
Finally, though the book was not overtly spiritual, there were a few brief scenes with Nilre (a mind-reading Psygen along with Tomed) where death and the meaning of life play a small role. The answer to life's most profound question is not given, but the readers may look to the writer (Aaron Demott) and examine his beliefs or the readers may look to themselves and to those around them who have this One claim to hope.
"Instead, you must worship Christ as Lord of your life. And if someone asks about your hope as a believer, always be ready to explain it" (1 Peter 3.15 NLT).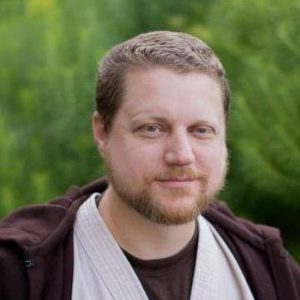 Aaron is the author of the Psygens and Space Cats series, and the Onicranium Dragons series. Aaron is a certified Linux nerd who's been a fan of both Star Trek and Star Wars as long as long as he can remember. Naturally he writes space-opera. He lives in rural Michigan with his wife, four kids, and at least two cats.
You can learn more about Aaron and his books at aarondemott.com
You can find Aaron at his Amazon Page, and Facebook Page.