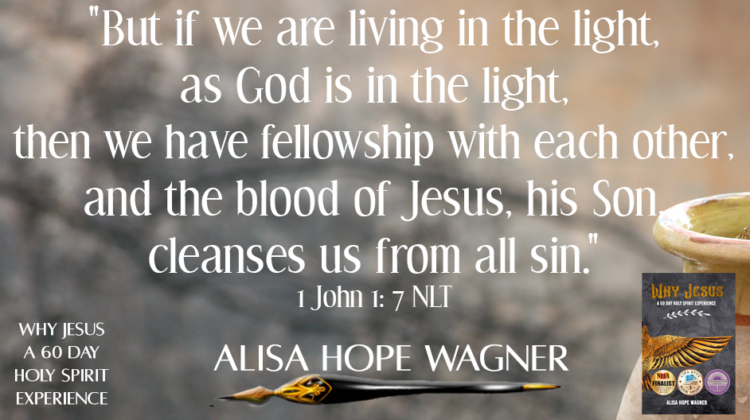 Today's Devotional
The word Apostle means Ambassador. The Roman Empire would use that as they would send out leaders or ambassadors to new territories to bring customs and cultures of the Roman Empire into those new places. Today, as Christians, we are called ambassadors for Jesus Christ, because we are bringing the light of Jesus into the darkness. Being an ambassador is very difficult because we are going into places where people don't know God, and we are bringing something contradictory to the world's kingdoms. If you are called to be an ambassador, it is one of the most difficult, but most rewarding, things to do. We are Lights for Jesus in the darkness. And God will help us bring His Light into a dark world.
"And pray for me, too. Ask God to give me the right words so I can boldly explain God's mysterious plan that the Good News is for Jews and Gentiles alike.
I am in chains now, still preaching this message as God's ambassador. So pray that I will keep on speaking boldly for him, as I should."  Ephesians 6:19-21 NLT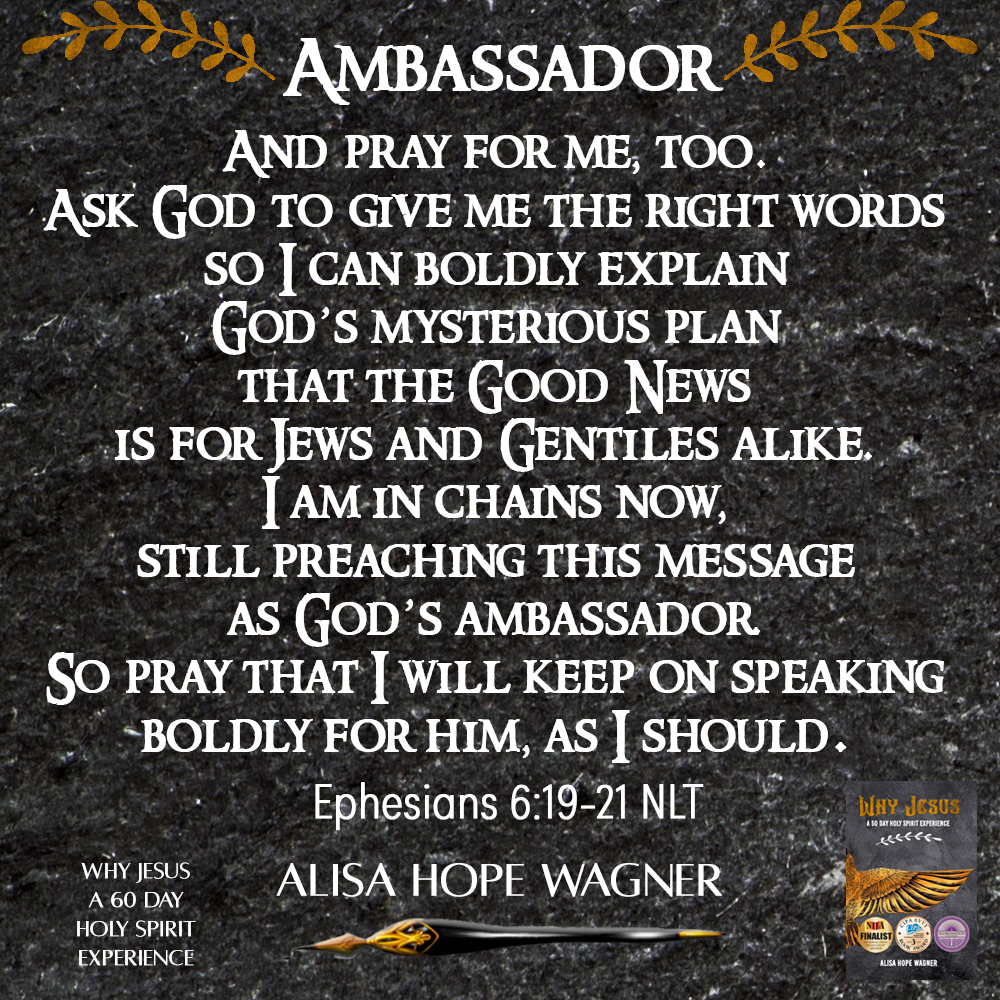 If you want to do this group or individual study click here to check out Why Jesus: A 50 Day Holy Spirit Experience.