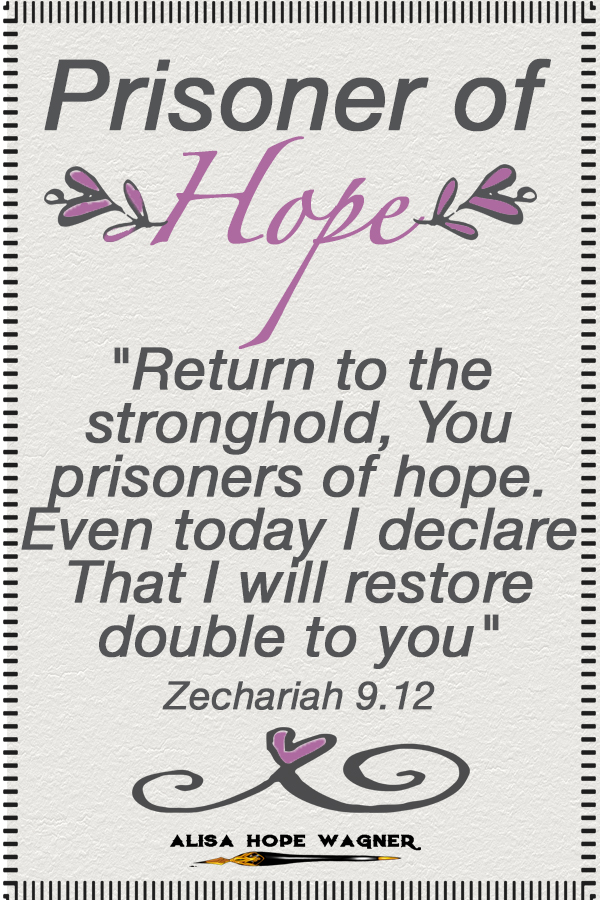 I had a dream that I washed up on a shore of a dirty creek bed. I was naked, cold and alone, and all I could do was curl up and lie there. I had no more energy. No more strength. And no more warmth. I was exposed, tired and defeated.
Suddenly, I felt arms stretch out from behind me and wrap me up into an embrace. The embrace was warm and protective, and it gave me a sense of well-being. I kept my eyes closed and asked, "Who are you?"
To which the woman replied, "I am Hope."
I turned slowly to see who the encouraging presence was. I saw my face tenderly looking back at me.
Then I woke up and remembered a verse my husband told me the day before:
"And David was greatly distressed; for the people spake of stoning him, because the soul of all the people was grieved, every man for his sons and for his daughters: but David encouraged himself in the Lord his God" (1 Samuel 30.6 KJV).
In this life, there will be times where we feel naked, cold and exhausted, and no one can encourage us but the Lord. It is at that moment, we must allow Hope to embrace us with God's love, protection and warmth.
King David learned how to encourage himself in the Lord when everyone was against him. That is what made him a strong leader and allowed God to do mighty works through his life. We too must learn how to encourage ourselves in the Lord. Hope is the key.
In order to overcome the difficulties we face as we walk obediently in the Lord, we must become Hope's Prisoners, so our endurance in the things of God will be rewarded.
"Return to the stronghold, You prisoners of hope. Even today I declare That I will restore double to you" (Zechariah 9.12 NKJV). 
If you would like a daily dose of victory, read my one-year devotional, Slay the Day, on sale at Amazon.