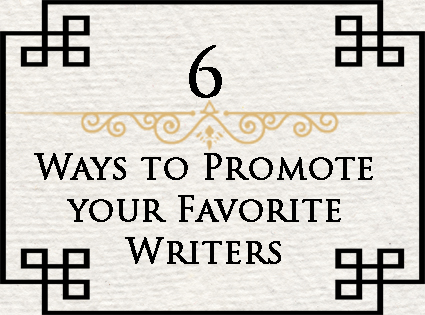 Promoting your Favorite Writers is Easy!
Did you know that writing a book is an extremely lonely career calling? Writers sit at their keyboards all day, imagining stories in order to both entertain and bless their readers. They lay their hearts bare, so the beauty and brokenness of humanity is displayed. Though writers spend hundreds of hours on their work, it is never good enough. They must then have other people review, proof and correct their words. It is definitely a humbling process. And finally when their book is ready and published, they wait with anticipation to see if the story resonates with their readers.  Readers may enjoy the books they read. However, they sometimes overlook a few simple steps they can do to promote their favorite authors.
Promoting Authors is Simple!
Because of the Internet and the social media apps like Pinterest, Facebook, Twitter and instagram, it is super easy to share your love of a book and writer! Honestly, it only takes a few clicks of the mouse to bless your favorite writers with a few encouraging words. Sharing your favorite authors online is very much like sharing your favorite books with your best friends at dinner. You are simply showing them the books and writers that you think will bless them.
First, Promote Your Favorite Author by Buying their Books
Authors love it when you buy their books because it lets them know their work is making a difference! Reading is a valuable pastime. Reading helps you to dive into different worlds and gain a broader perspective of life, people and God.
Second, Promote your Favorite Author by Writing a Review
Authors love reviews on Amazon or other bookstore sites because it gets people interested in their books! The more reviews an author has, the more exposure the book will receive. Buyers almost always read reviews before purchasing a novel to make sure it's a read they are going to enjoy.
Third, Promote you Favorite Author by Telling Others
Yes, reading is a very intimate past time. It's just you and your book. The world disappears as you jump into a new adventure laid out on the pages of a book. When you are done reading, it is easy to keep your experience to yourself. However, other people may enjoy the experience, as well. We need to tell others about the book, so they too can join in the fun!
Fourth, Promote your Favorite Author by Sharing their Posts, Pins and Blog!
Writers not only write books, they write Blog Posts, Tweets, Facebook Posts, Newsletters and they create Pins, Instagrams Images and more to share their words with their readers. They provide easy ways for you to share their social media creations to others. You can promote their work by simply clicking the share button. This will let your family and friends read and see what the writers are up to.
Fifth, Join your Favorite Author Newsletter.
Writers usually have a Newsletter. Newsletters help writers to keep their readers up to date with their work. When you sign up to receive an author's Emails and Newsletters, you will be the first to know the new happenings. When these posts resonate with you, you can share them to people who you think will also be blessed. Also, forwarding these emails will allow others to sign up.
Sixth, Invite your Favorite Author to write a Guest Post, do a Live Chat or speak to your Small Group.
Writers enjoy talking about their work. Again, writing is a very lonely calling, so authors will usually jump at the chance to share their work and thoughts with others. If you write a blog, let the author share their work to your readers. When the writer does a Live Video, you can share the post on your social media. Also, if the writer is local, invite him or her to speak at your small group–whether it be for church, a nonprofit, a school or just a group of readers at your home.
Promoting Writers in Action
My novel, F'lorna of Rodesh, was just released in December of 2018. It is now a Selah Award Finalist, and we will find out if it wins in May! I joined creative forces with Albert Morales, an illustrator whose work has been showcased in Marvel Comics. I know this story will bless, encourage and entertain you! You can first, purchase this book. It is only $4.99 for the Kindle version and $14.99 for the paperback. Once you read it, you can leave a review. Since I know you will love it, you can tell others about it. Then you can share my posts about it. And if you are not part of my Newsletter, jump on board and sign up. Finally, if you have a group that you would like me to speak, just let me know and we will see if we can work something out!
And don't forget F'lorna's motto: "Life is more than simply song and dance. Destiny Cries out!"