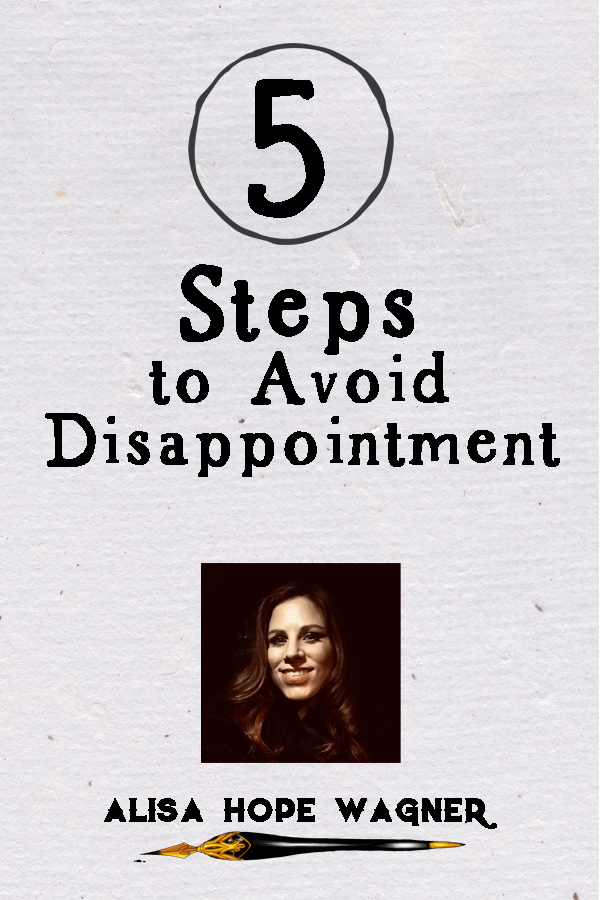 Avoiding Disappointment
Have you ever discovered that the thought of something can be more rewarding than the reality of it. Date nights, family vacations, new work out machines, different jobs, fresh kitchen remodels, etc. Many times we allow our anticipation of something to overshadow the reality of it. But is the grass really greener in our minds or do our thoughts tend to wear rose-colored glasses?
Everything can be 100 percent perfect in our imagination. Real life is messy, takes work and comes with difficulty. Our musings can paint moments that are picture-perfect every time. However, if we are not careful, we will let our own expectations cause us to always be disappointed.
The truth is that no person, no moment and no object is perfect. We can learn how to avoid being disappointed and truly enjoy each day with 5 simple steps.
5 Steps to Avoid Disappointments
Disappointments are going to happen in this life. But we can avoid many of them by shifting our own attitudes. We don't want to live our lives in a constant state of disappointment. It's not worth the bitterness that will begin to gather in our body, minds and hearts. Here are a 5 simple steps to avoid disappointments.
Step 1: Avoid Perfectionism
People who expect perfection will ALWAYS be disappointed. Instead of expecting 100% all the time, it's best to offer a buffer of grace. Perfection is truly a subjective term. What we think is perfect may be someone else's not-good-enough and vice verse. When our lives are full of grace, we won't be disappointed so much. Grace means simply means focusing on the good of a person or situation instead of the bad.
"May the grace of the Lord Jesus be with God's holy people" (Revelation 22.21 NLT).
Step 2: Avoid Over-Thinking
There is nothing wrong with anticipation and thinking about future events. However, we must remember that today is just as special as any day. Each day is a gift from God. When we over-think about a future event, our heads are not in the now and we'll miss special moments happening all around us. Yes, we can plan and get excited, but our anticipation of a moment should never become more relevant than the actual moment.
"When you think, you build thoughts, and these become physical substances in your brain." – Dr. Caroline Leaf
Step 3: Avoid Self-Focused Thoughts
Life does not revolved around us. There are other people and circumstances that journey with us each day. Also, God has His ultimate Kingdom Plan that we want to be a part of. When we constantly think about our own desires and plans, we cut out the desires and plans of others, including God. We can avoid being disappointed when we when allow our thoughts to be shaped by our love for God and our love for others.
"Don't be selfish; don't try to impress others. Be humble, thinking of others as better than yourselves" (Philippians 2.3 NLT).
Step 4: Avoid Over-Planning
It's good to have a blueprint of what we expect and want. But we should leave plenty of room for surprises and change. Our anticipation for enjoying the moment and the people around us should override any stringent plan we could devise. If we are too rigid with our planning, we will lack compassion and miss many beautiful moments. Jesus demonstrated this compassion when He altered the "blueprint" of His agenda because of His love for others.
"When he saw the crowds, he had compassion on them because they were confused and helpless, like sheep without a shepherd" (Matthew 9.36 NLT).
Step 5: Avoid Over-Controlling
Controlling people can be easily disappointed when people aren't doing exactly what they say and situations aren't exactly as they want them. But what controlling people don't realize is that it's exhausting having to be in charge all the time. We limit our capacity when we micromanage because there is only so much we can control without falling a part. Sometimes God calls us to the front seat, but other times He calls us to sit in the back and let others lead. Both situations can be rewarding.
"It doesn't make sense to hire smart people and tell them what to do; we hire smart people so they can tell us what to do." – Steve Jobs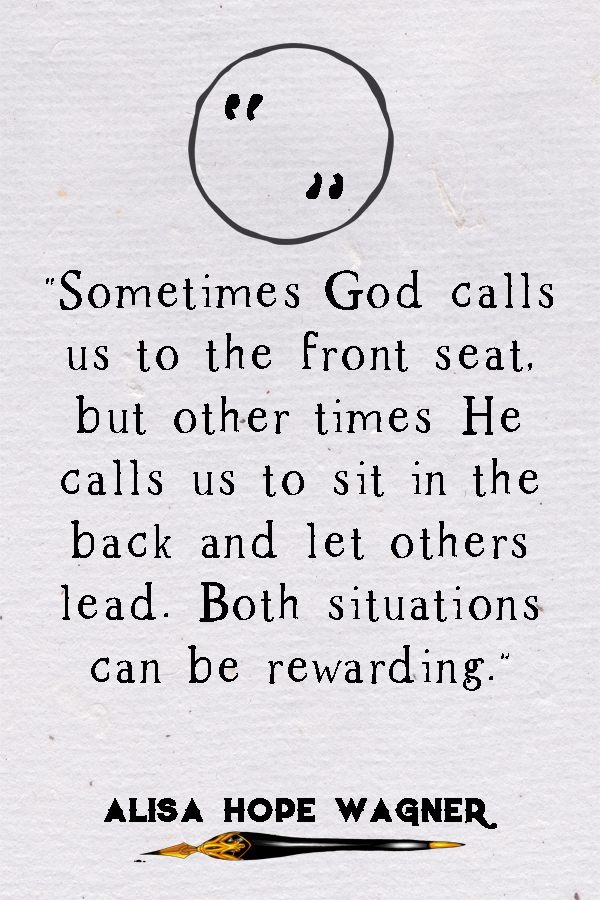 If you want to read a real life experience of overcoming disappointment, you can read my book, Proverbial Tweets: 10 Years of Public and Private Faith.