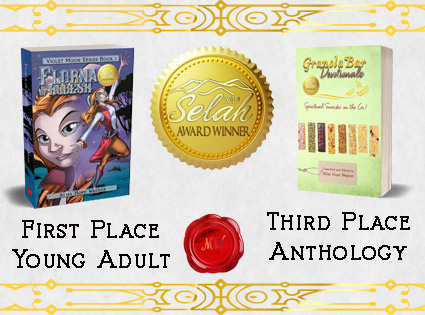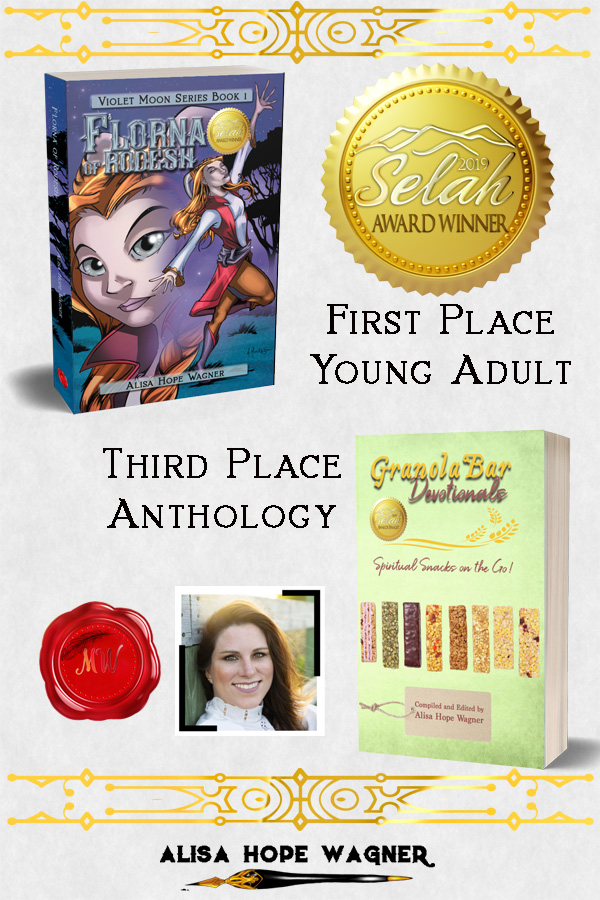 Two of my books, one non-fiction and the other fiction, were Selah Award Finalist for the 2019 Blue Ridge Mountains Christian Writers Conference. I'm honored to announce that F'lorna of Rodesh, The Violet Moon Series Book 1, won first place for Young Adult. And Granola Bar Devotional: Spiritual Snacks on the Go! won third place for Anthology.
I'm in awe of God's goodness. I can't begin to name all the obstacles that stood in the way of publishing these two books. F'lorna was literally received a day before the submission cut off date, and Granola Bar Devotional involved over 40 writers! But the challenges were well worth the victories!
If you haven't read these books yet, you can purchase them from Amazon. All the proceeds for Granola Bar Devotional go to Africa Missions. I am working on Book 2 of the Violet Moon Series this summer, and I can't wait to see the epic adventures that find F'lorna!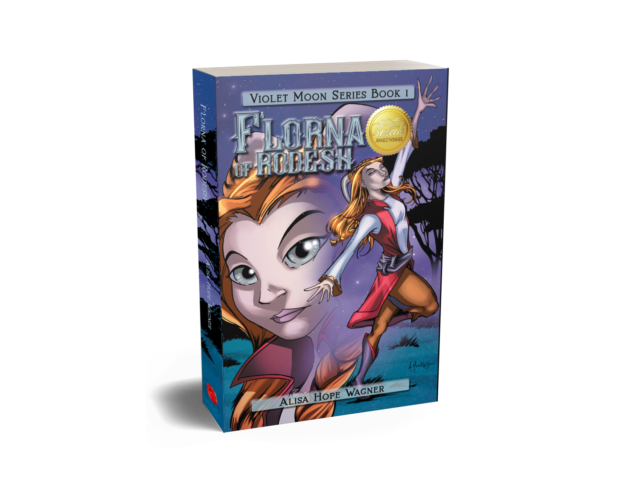 At fourteen years old, F'lorna must present her Adoration to Ra'ash. Though she is a singer by design, she has chosen to dance to avoid hurting the tender feelings of her birth friend. 

As F'lorna prepares for the Double Moon Ceremony, signifying that her Eternal Memory is now shut, storms begin to build across the lands of Rodesh and the villagers must prepare for the great change that is coming.

Life is more than simply song and dance. Destiny cries out!
Illustrator: Albert Morales
Editor: Joanne Sher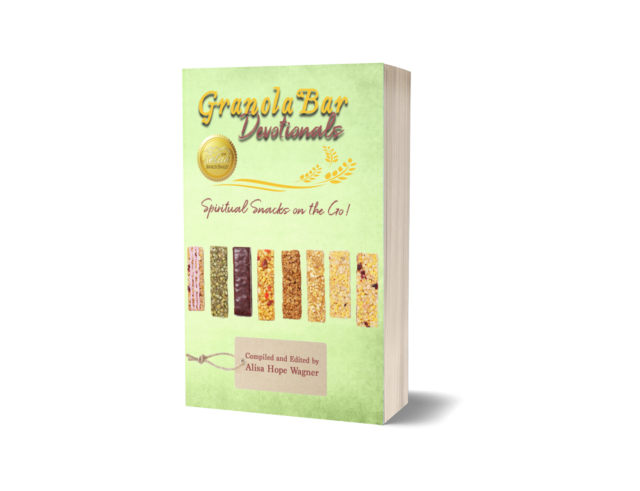 Sometimes your faith just needs a little spiritual pick-me-up. In the rush of the day, our faith-filled Granola Bar Devotionals, written by over forty women, offer you a quick inspirational boost to energize the heart and revitalize the soul!

Each devotional is unique, but they are all good for you. So go ahead and open one up!
Writers: 
Kerry Johnson
Holly Smith 
Tammy Andrus
Willow Andrus
Teresa Ann 
Vicki Beck 
Maryleigh Bucher
Laura Campise
Kathy Cheek 
Felecia Clarke
Ann Cornelius
Jeannie De La Garza
Angelica Estrada
Dr. Cynthia Faulkner
Cheryl Grundy
Joan Hall
Jennifer Keller 
Christina Ketchum
Tiffany Locke
Monica Lugo
Sofia J. Lyons
Robin McNaueal
Sara McDaniel
Tiffany Molina
Lynn Mosher 
Susie Mozisek
Liette Ocker
A.J. Pattengill
Dixie Phillips
Lindsey Plumleigh
Kimberly Dawn Rempel
Tasha Schaded
DeeDee Sharon
Susan Chamberlain Shipe
Erica Skattebo
Tammy Slavin
Estella Smith 
Alene Snodgrass
Stacey Tuley
Bernadine Zimmerman
Sunny Reed
Susan Wood