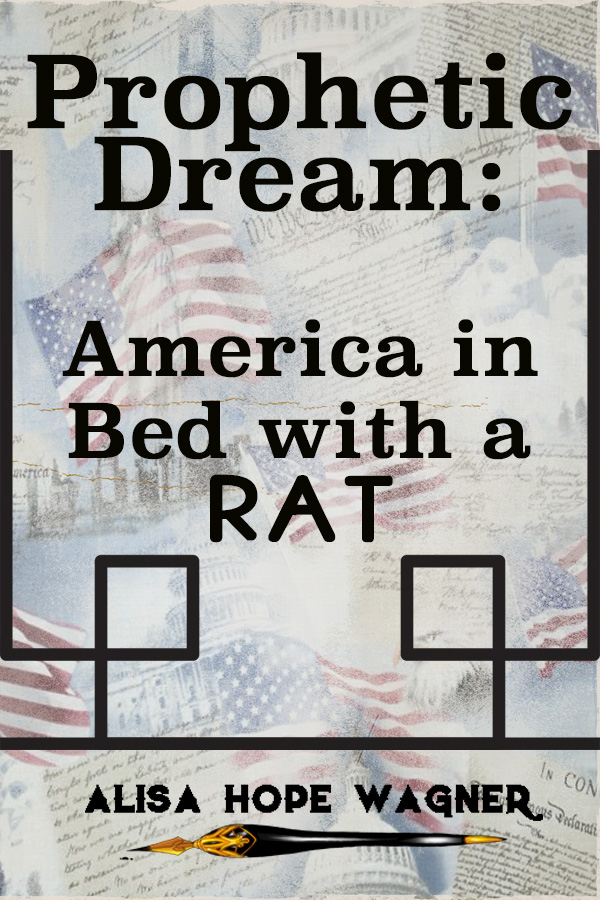 Prophetic Dream from 2018!!!
America 🇺🇸 in Bed with a Rat 🐀
I've been mulling over a dream I had in 2018. It never made sense because I was trying to apply it to my life, not a global perspective. But I think I finally understand it.
I was in a bed, and I was being forced to stay because someone was holding my legs down. I was scared, and I wanted to get out, but no matter what I did, I was stuck. I searched and searched for someone to help me, but no one came.
Finally, I saw my friend Monica who was with her baby, and her husband, Isai, came over and threw off the covers. This was weird until I looked up his name.
Isai means God is my Salvation. Isai is the American version of Isaiah.
Once the covers were thrown off, a turkey with gold around its neck jumped out of the bed. And then he swallowed down a rat. All I saw was the ugly rat's vine of a tail being sucked down the turkey's throat. I was horrified to think that I was being held down against my will in a bed with a rat!!!
We are now in the year of the Rat (2020), which is a Chinese calendar symbol. A Turkey has always symbolized the wealth and prosperity of America, not from a governmental perspective, but from a community and family perspective. It is a native bird only to the Americas.
America is that bed and we are being forced down. And there is a rat in our midst! Right now we are being quarantined, and there seems to be no one to help us. There is a lot of fear. But God is our Salvation, and He will reveal and uncover that rat. It will be exposed and gobbled up!
I'm believing the gold around the turkey's neck symbolizes great prosperity and refinement for Americans. Once this is all over, we will come out as victors with an abundance rather than loss!! We will have the victory. God is exposing the enemy and it will be devoured!
If you want to know more about God's Salvation to us through Christ, read Alisa's book, Our 6 His 7: Transformed by Sabbath Rest.