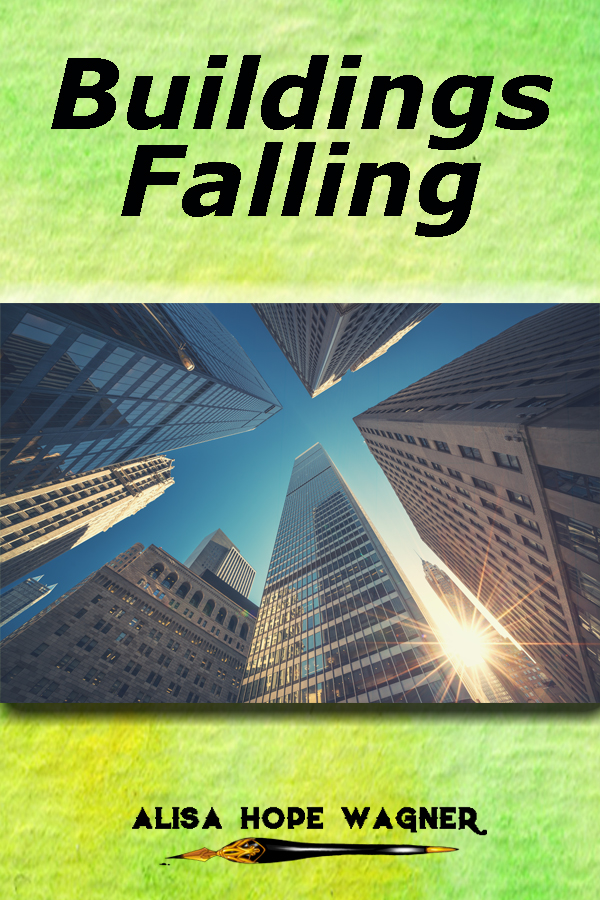 If you know me, you know that I have many prophetic dreams. I distinguish prophetic dreams from other dreams where I'm simply processing my day by the weight and clarity of it, and many of them are in color or have some color. I write all these dreams down. So about 2 years ago, I had a dream that really resonated with me, but I didn't fully understand the implications until now.
I was in a coastal city with my kids. To the left of me was a large body of water (ocean, sea, gulf) and to the right of me was a city with tall buildings. Suddenly, one of the buildings fell straight down with a loud thud and clouds of dust swelled up from the base of where it once stood. I was so frightened that I thought I should grab my kids and jump into the water for fear one of the buildings would crush us.
However, as I looked at where the building once stood, a woman continued to walk the sidewalk right next to it. The dust was literally reaching her feet. The building had just crashed right next to her and she didn't even notice! She was completely unaffected, unharmed and unperturbed!
That's when I knew I was safe and my family was safe. There was definitely a shaking happening, but life would continue as normal. Then about half a dozen to a dozen buildings in the city just fell straight down! Wham, wham, wham, wham! However, they fell in such a way that nothing around them was disturbed. I could literally see the people moving on about their lives.
I don't want to overanalyze this dream, but I do know that I am rooted in the Vine of Christ. I will not be shaken. I have no fear. I rest in God's love. This is the peace we have in Christ. It's not irrational. It is completely mine by faith because of what Jesus did for me on the Cross. I'm going to keep doing what I ALWAYS do: Wash my hands, keep my family safe and loved, take extra precautions like I would do anyway during flu season, but I will not hoard, hide or compromise my ethics out of fear.
If you want to draw closer to Jesus during this time, purchase my inspiring, award-winning book, Why Jesus: A 50 Day Holy Spirit Experience from Amazon.